This was decorating the the hotel, among other similar (if less adorable) pictures.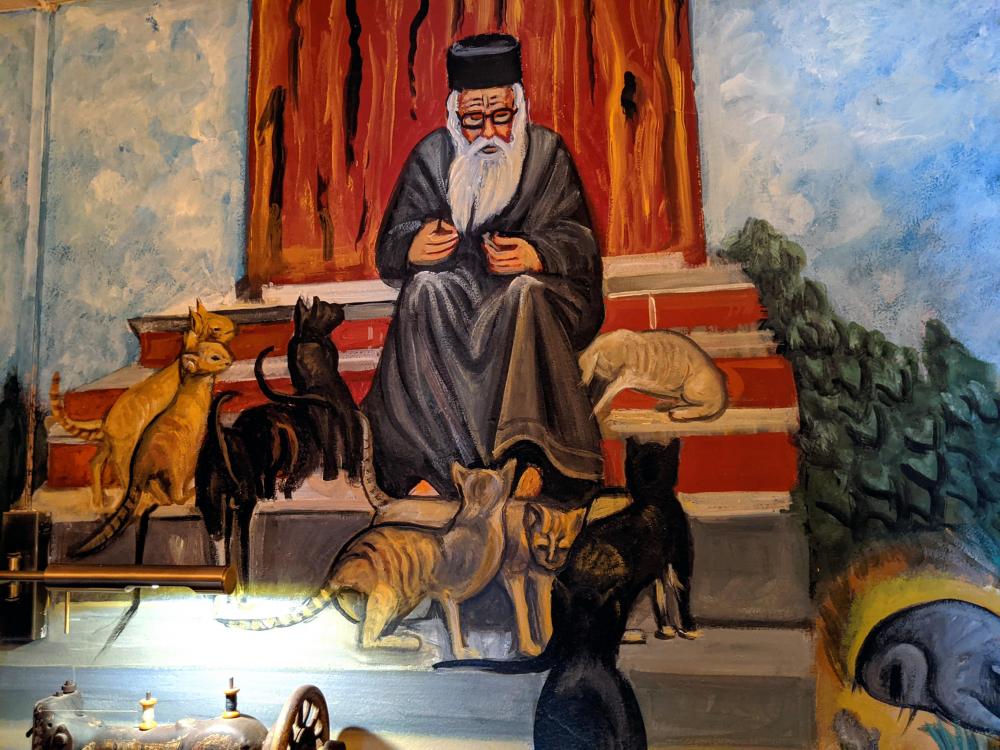 And ice cream - 3 flavors: 
Mastica & green peppercorn (tastes like sesame, anise, pepper, resin)
Rahat lokum - rose water flavor with an elastic chewy texture.
Another ice cream that supposedly flavored like a traditional dessert, but I can't recall which. Candied orange, walnuts, vanilla, maybe some cinnamon.