Wet aged venison experiment..
We shot a deer on the first day of the season in November when the temps were too warm for our typical aging regimen.  So the venison was cut within 24 hrs and put into the freezer but I decided to keep back a outside round (bottom round or silver side -- depending on your location) roast and wet age it over 21 days.  
Vac-packed the roast and let it hang in the refrigerator for 7 days before opening it up and slicing off the top third which I repacked labelled and put in the freezer. Drained and dried the remaining portion and repacked to hang out for another 7 days before I repeated the procedure above -- except I cut the roast in half. The last third hung our for another 7 days before being opened dried and repacked to go into the freezer.  I left them all frozen for 2 weeks before opening them all up for testing.
Aprearance-wise, all three steaks looked the same.  Odor-wise, the 7 day aged meat had almost no odor while both the 14 day and 21 day had a meatier aroma that was still clean and not off-putting in the least.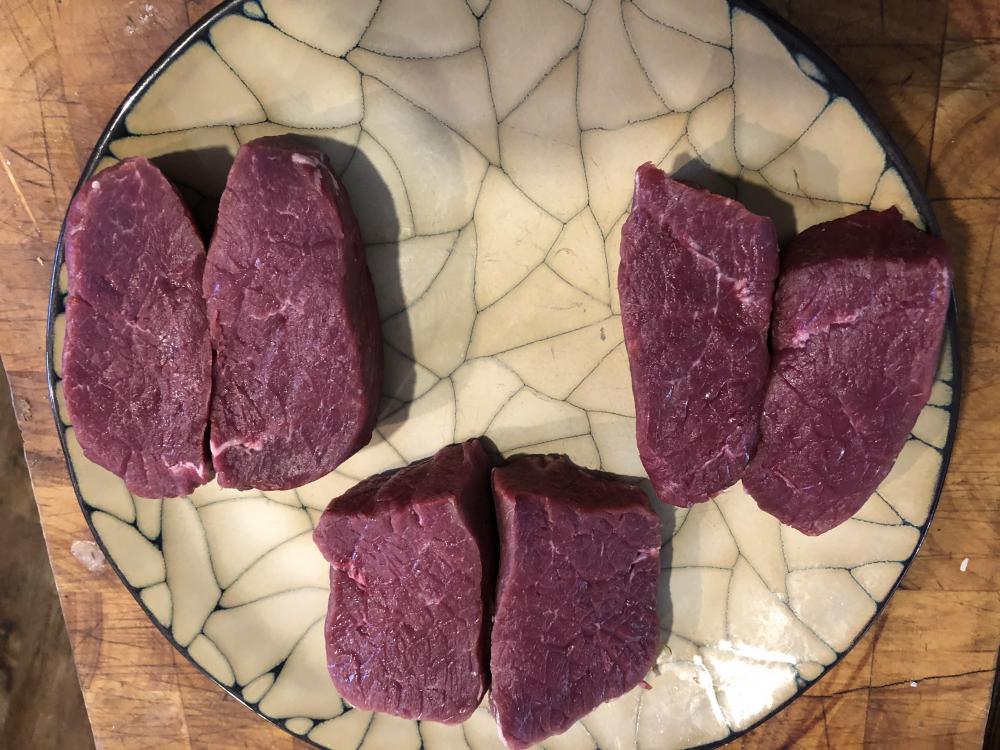 All three portions were cut in half, given a simple salt and pepper treatment and pan fried in canola oil to an interior temp of 130 F.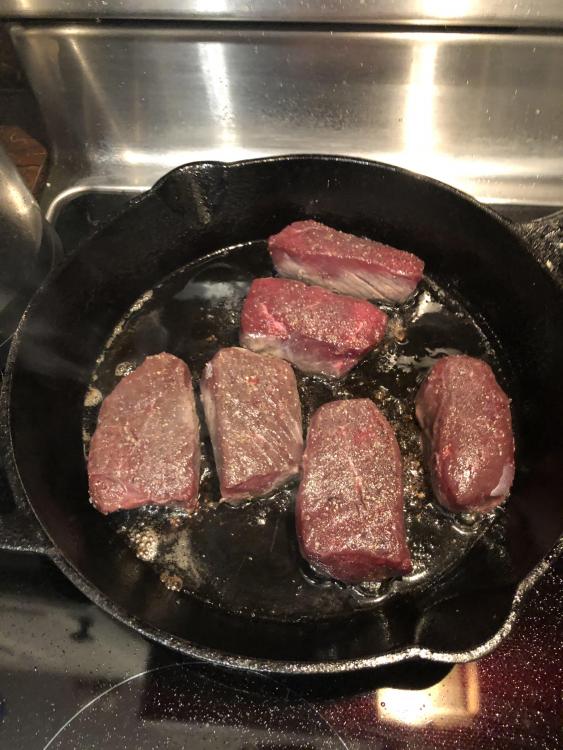 The center cut portions of each steak had a similar appearance.  As for taste?  Our panel of three expert carnivores (my sons and I) all agreed that the 7 day aged steak was fine but rather flat tasting compared to the others.  It was also the toughest, despite coming from what is typically the most tender portion of the roast.  Opinions were split as to which of the other two tasted better with a consensus that there wasn't much difference between them -- both were flavorful and much more complex than the 7 day portions.  On tenderness, there was a 2-1 split in favor of the 21 day aged meat.  The dissent may have come because one boy had their 21 day portion from the bottom of the roast, near to where it attaches to the femur, and that portion is typically tougher to begin with.  Again, the difference was so subtle that it wouldn't have been noticed normally.  Regardless, there were no leftovers.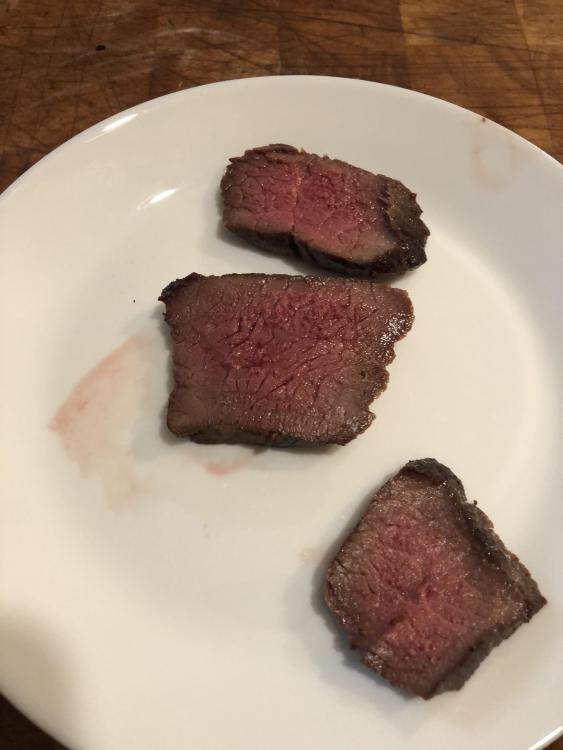 The verdict was that wet aging venison for up to 14 days can improve it's flavor and texture significantly.  Beyond that doesn't seem to be worth the time or effort however.  In the future, I will take the other outside round that is in the freezer, defrost it, drain and dry it and then repack it and let it hang out as a whole cut in the refrigerator for 14 days to see if the results are similar.