Another one from Maggie Hoffman's Batch Cocktails: Make Ahead Pitcher Drinks for Every Occasion though I did not make a batch this time.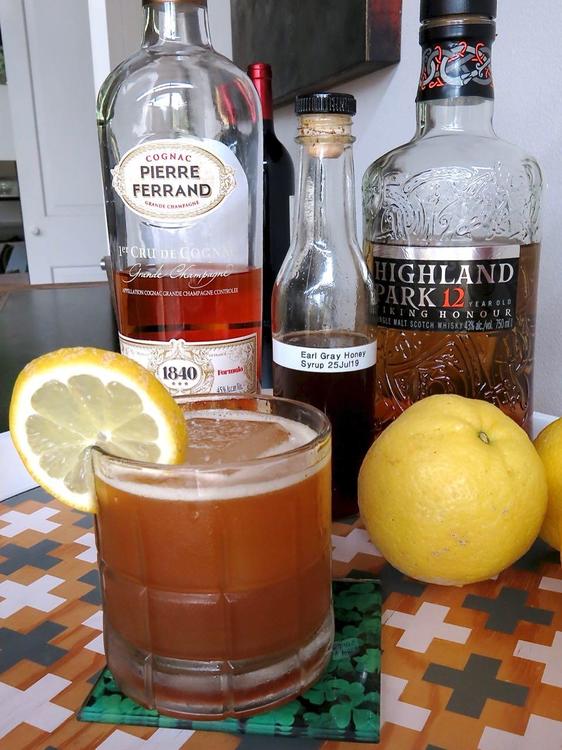 Greyscale by Anna Moss of La Moule in Portland. 
I went ahead and made the Earl Grey/honey syrup as the book directs but there's really no need to do that as I learned when searching for the recipe online: here's a single-serving version that wisely uses the Earl Grey tea and honey as separate ingredients.