@ElsieD, we adore chicken wings cooked in the CSO. I'm not sure they are the same as fried wings, but the skin does crisp and the meat stays moist. It's our favourite way of cooking wings now and I make them fairly often. I rub a little bit of olive oil on the wings, spread them out on a foil-lined baking sheet and sprinkle them with salt and pepper. I steam-bake them for about 50 mins at 325 or 350, turning them halfway. I don't usually bother cooking them on a rack, as the oil they release is an enhancement, ha. If there is too much liquid, I remove some at the half way point when I turn them. 
This is not the best picture, but they usually do brown nicely and have crisp skin. it's a very simple way of cooking them and my husband raves about them every time. (Usually, the skin looks browner and crispier.)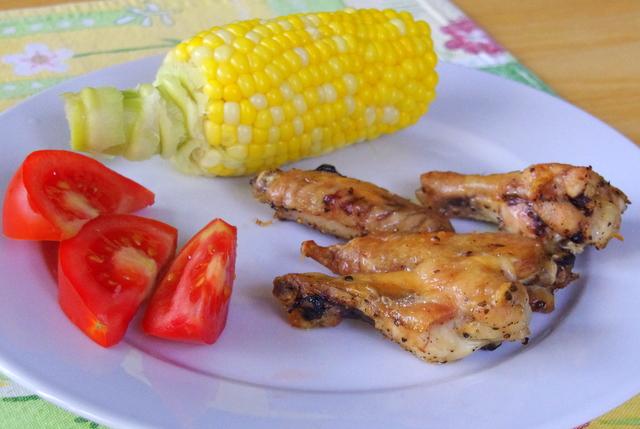 Edited to add: If I'm in a hurry, I steam-bake at a slightly higher temp for a shorter cook time. Both methods work well, but for some reason I tend to prefer the longer cook time. Sometimes I add a sprinkle or other spices or blends, but the S&P on its own is really good.