We had dinner at Upperline, fittingly one of the best restaurants in the city.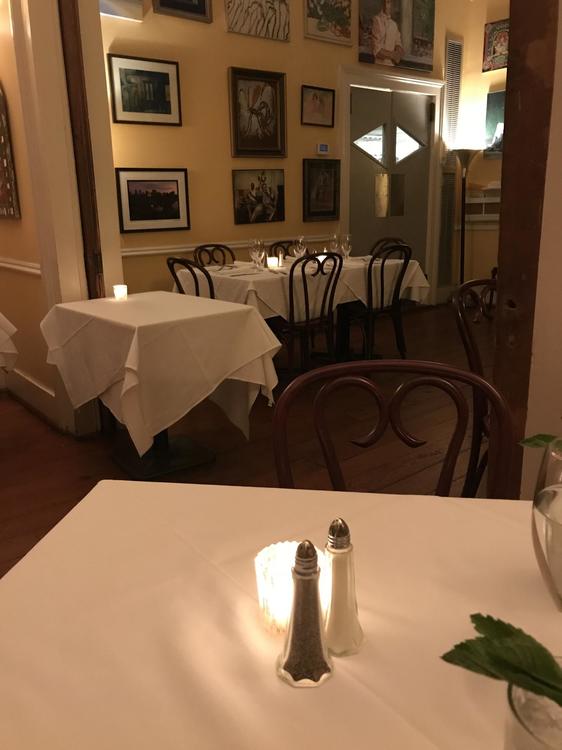 It's a handsome room with an abundance of art on the walls.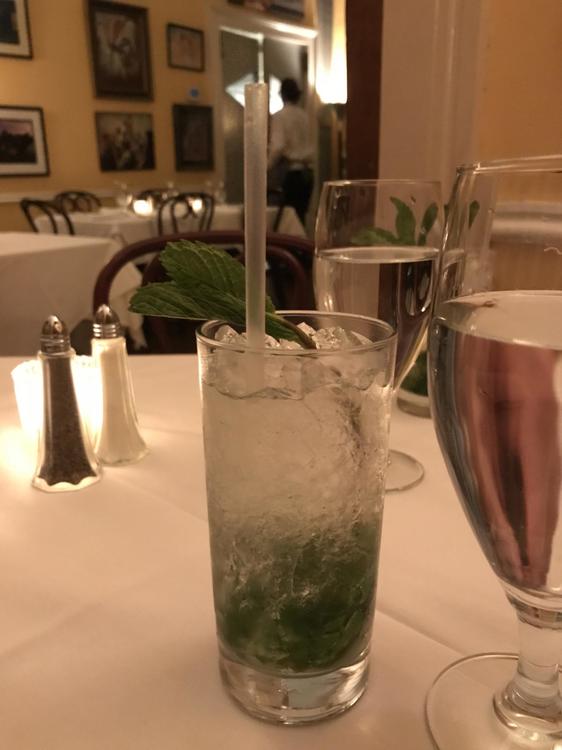 Virgin mojito 
Oysters St. Claude - fried oysters with a garlicky sauce; these were addictive.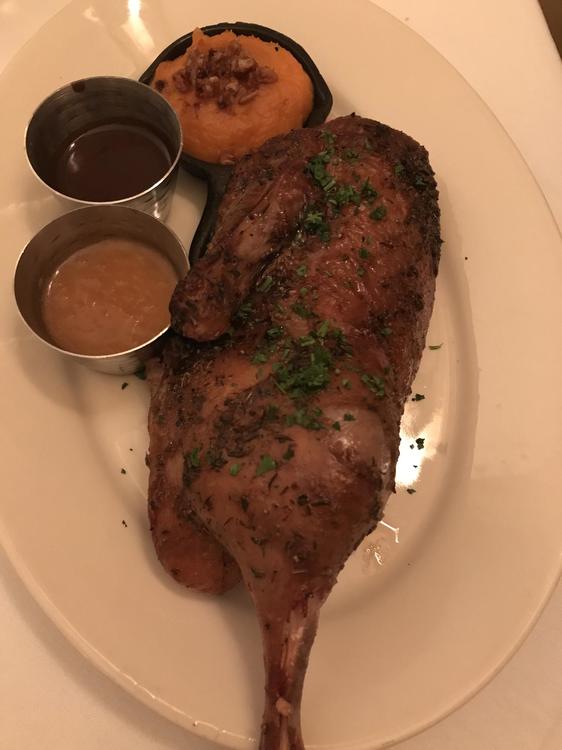 Slow roasted duck served with ginger-peach sauce and garlic-port sauce and a dish of sweet potatoes
the duck was amazing - juicy with crisp, fabulous skin; the sauces seemed unnecessary.
Lamb shank braised in red wine over risotto - fork-tender and gamy (a good quality BTW) served with a flavorful, cheesy risotto and paired with greens.
Honey-pecan bread pudding with toffee sauce - this was fine and not memorable
Pecan pie - lighter than most pies I've had in past
Good night!
It's been a fabulous week!