We went to Compere Lapin tonight.
left - tequila, aperol, passion fruit, lime
right - rose wine, hibiscus, elderflower, honeysuckle vodka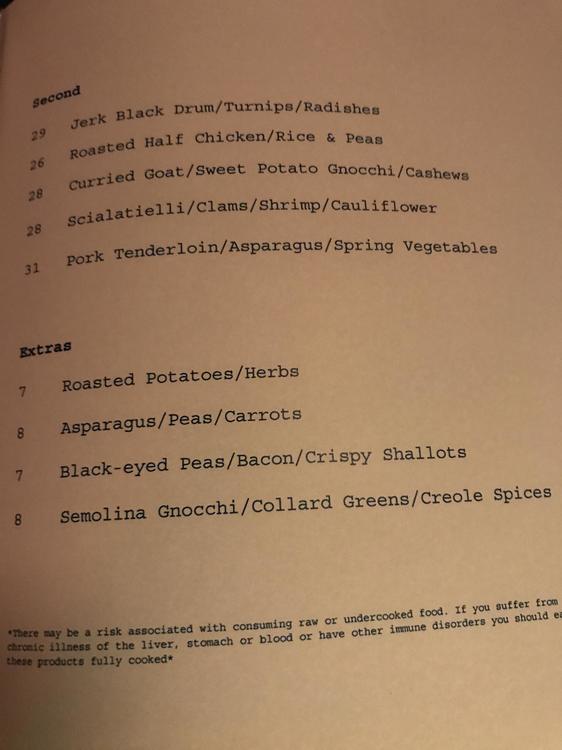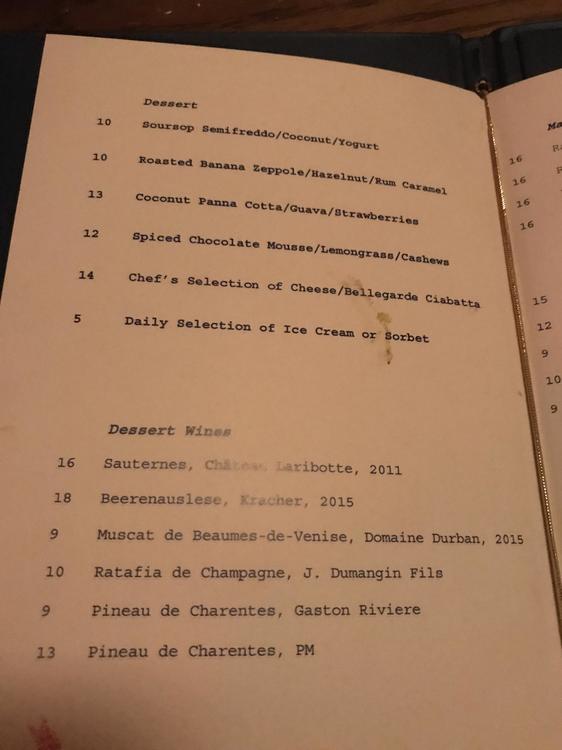 chive-bacon biscuits with chive butter and maple butter
conch croquettes, pickled pineapple tartar sauce
smoked tuna tartare, avocado, crispy bananas
hamachi, guava curry, papaya 
nice balance of sweet and heat, with a lingering "bite" that slowly builds in intensity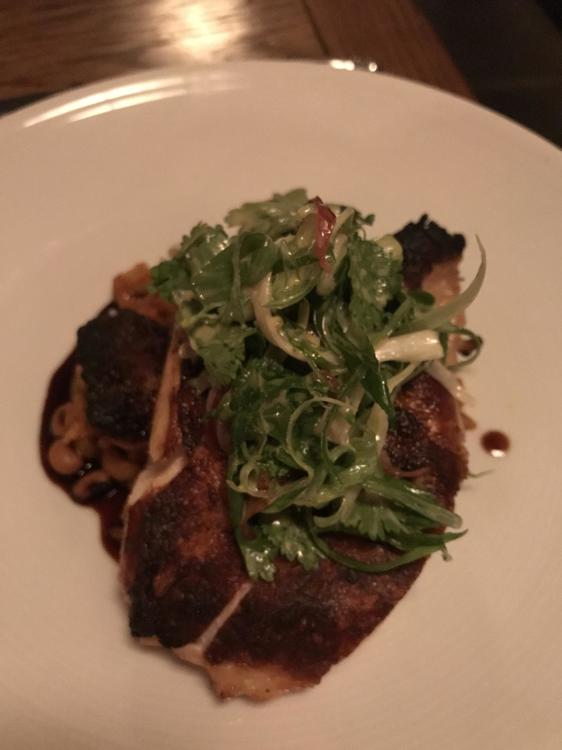 roasted half chicken with rice and peas
curried goat, sweet potato gnocchi, cashews 
a combination that worked and also had no bones which attests to the kitchen's attention to detail.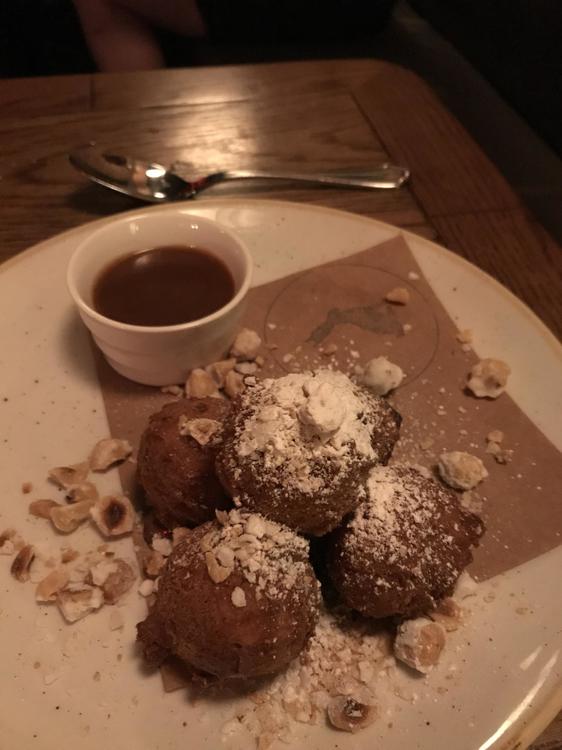 roasted banana zeppole, hazelnut, caramel sauce 
spiced chocolate mousse, lemongrass, cashews 
there was chocolate "soil" underneath the ice cream and faint notes of chile in the mousse, sort of like a mole
with a 20% tip, total for two came out to $190. plus the service was better and more attentive than our experience at Bayona.