Following my posting a supermarket bought roast rabbit in the Dinner topic, @Anna N expressed her surprise at my local supermarkets selling such things just like in the west supermarkets sell rotisserie chickens. I promised to photograph the pre-cooked food round these parts.

I can't identify them all, so have fun guessing!
Rabbit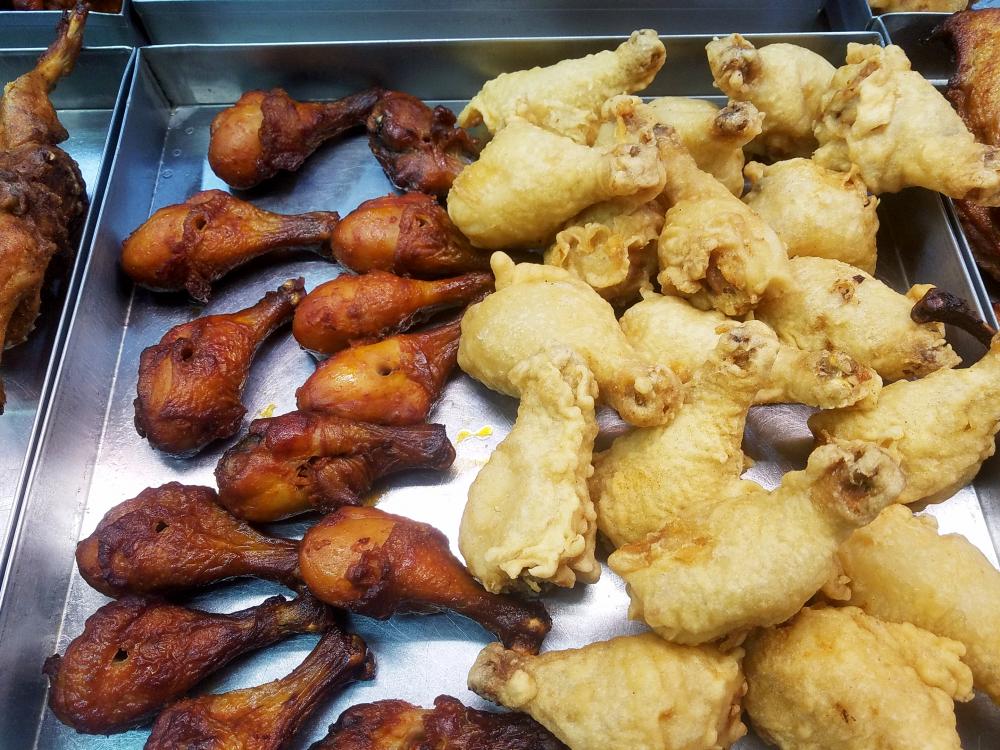 Chicken x 2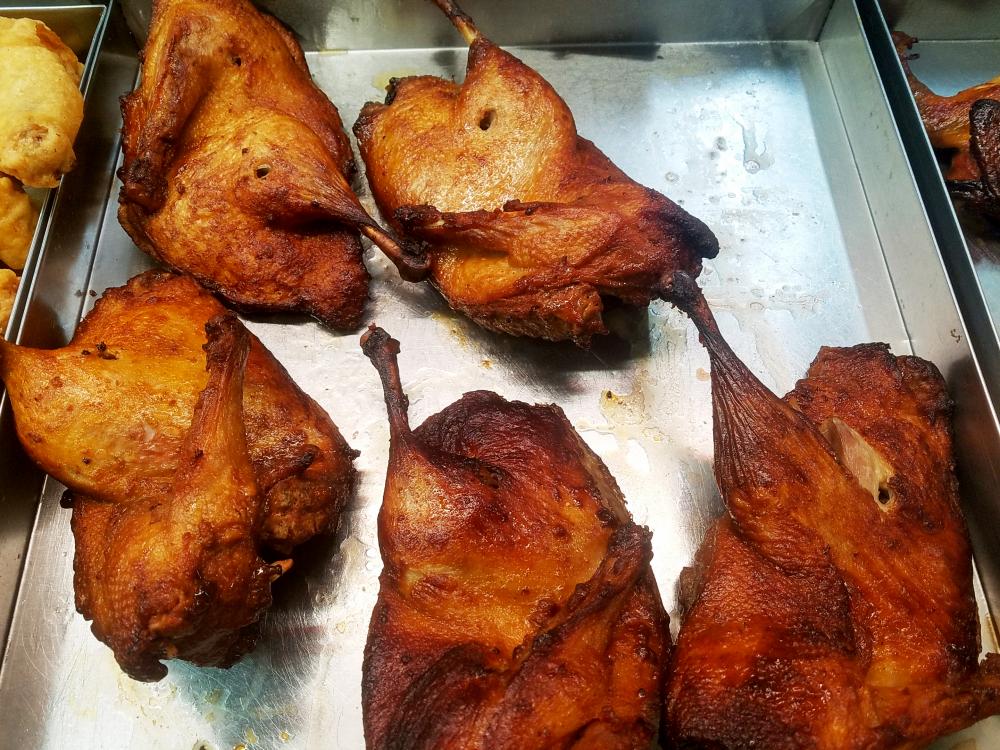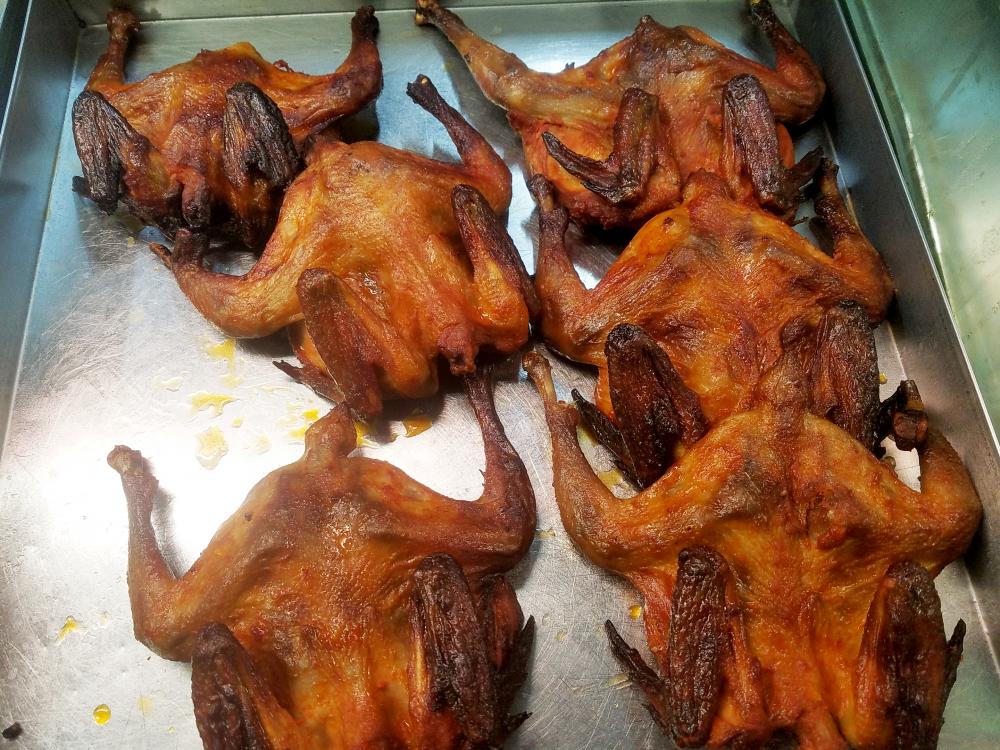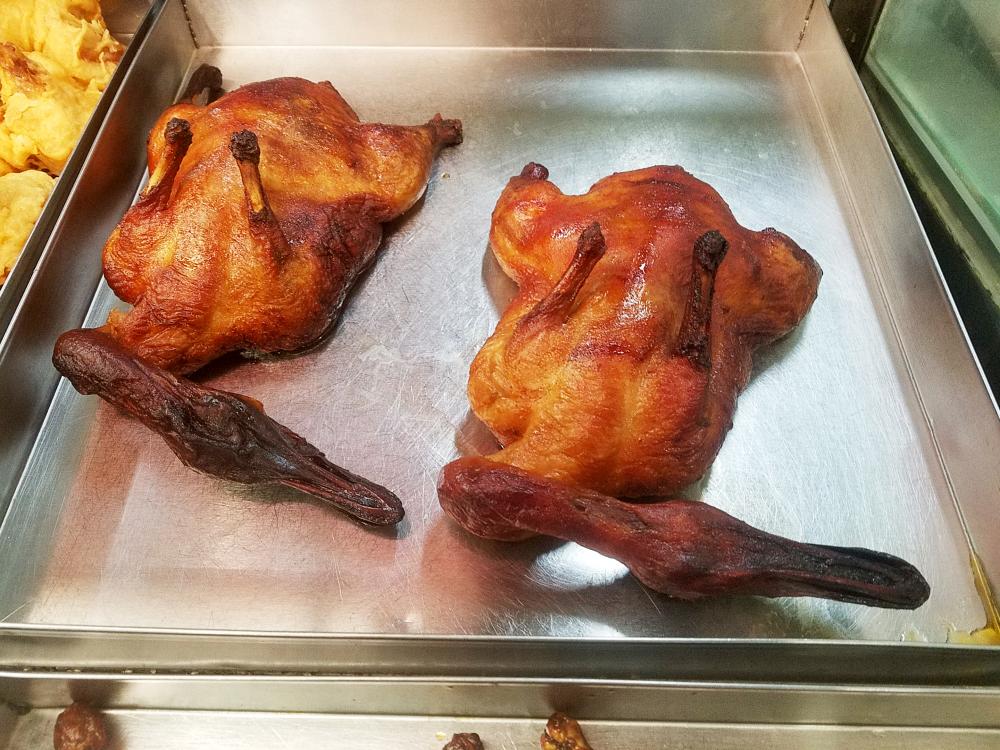 Duck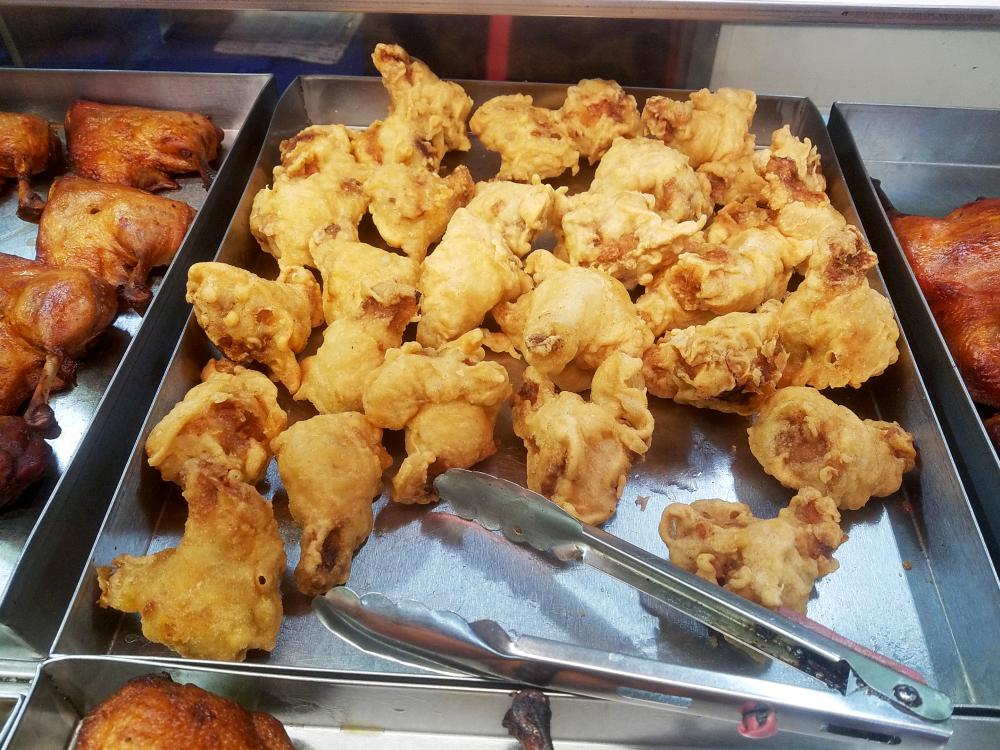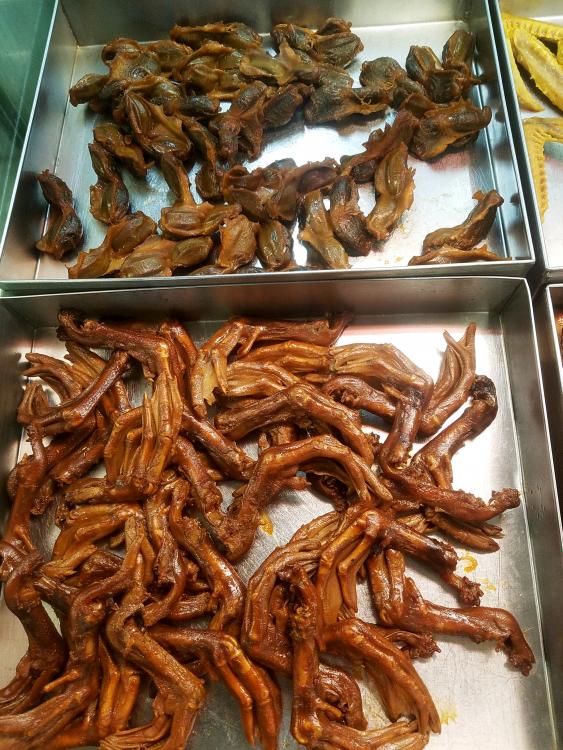 Chicken feet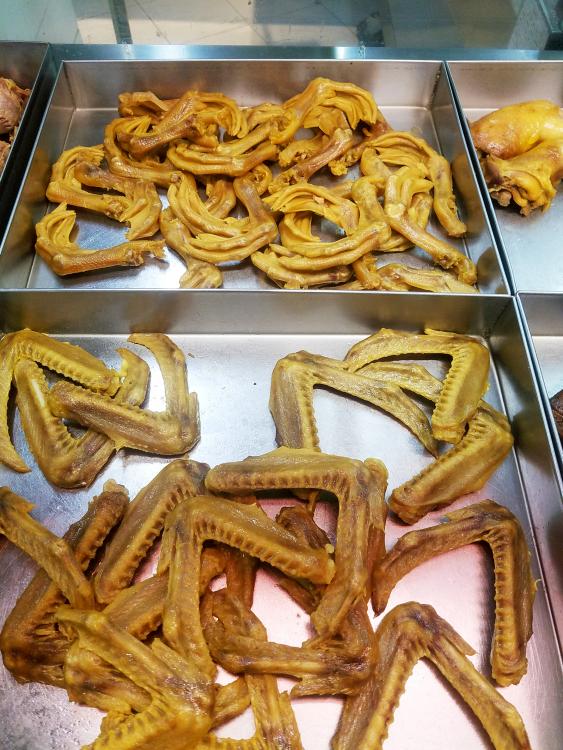 Duck Feet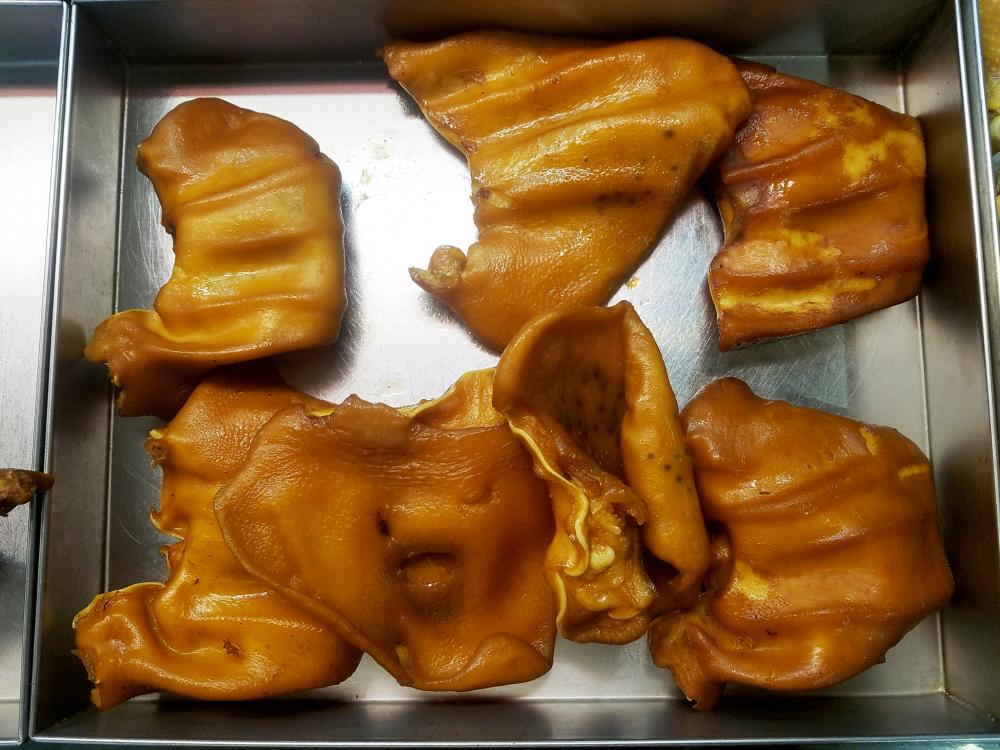 Pig's Ear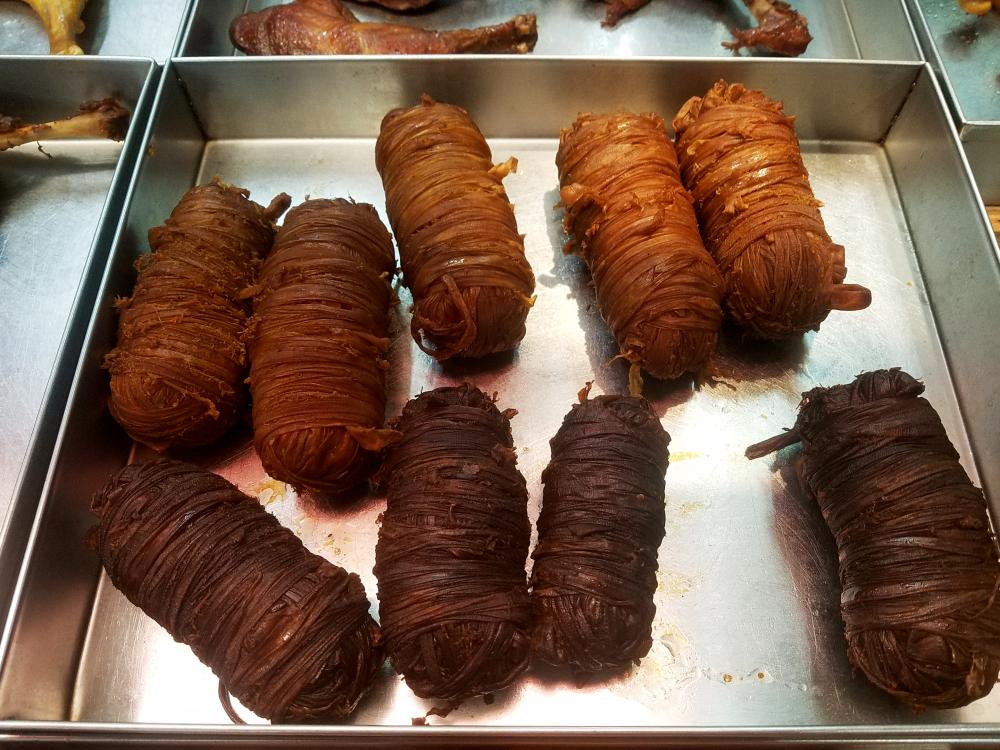 Pork Intestine Rolls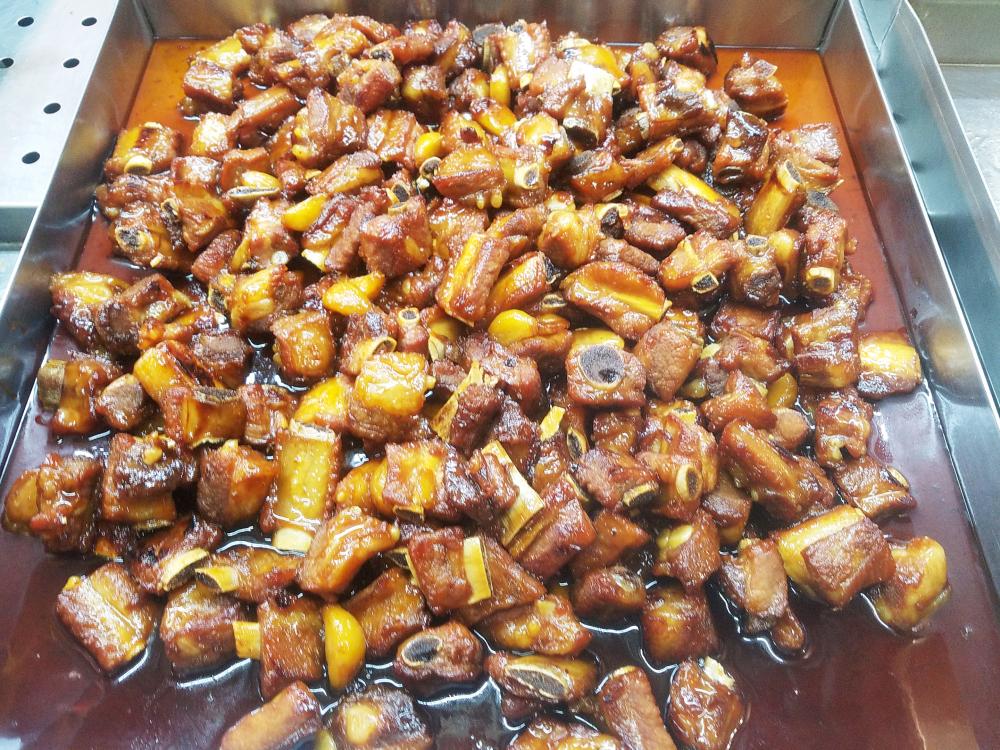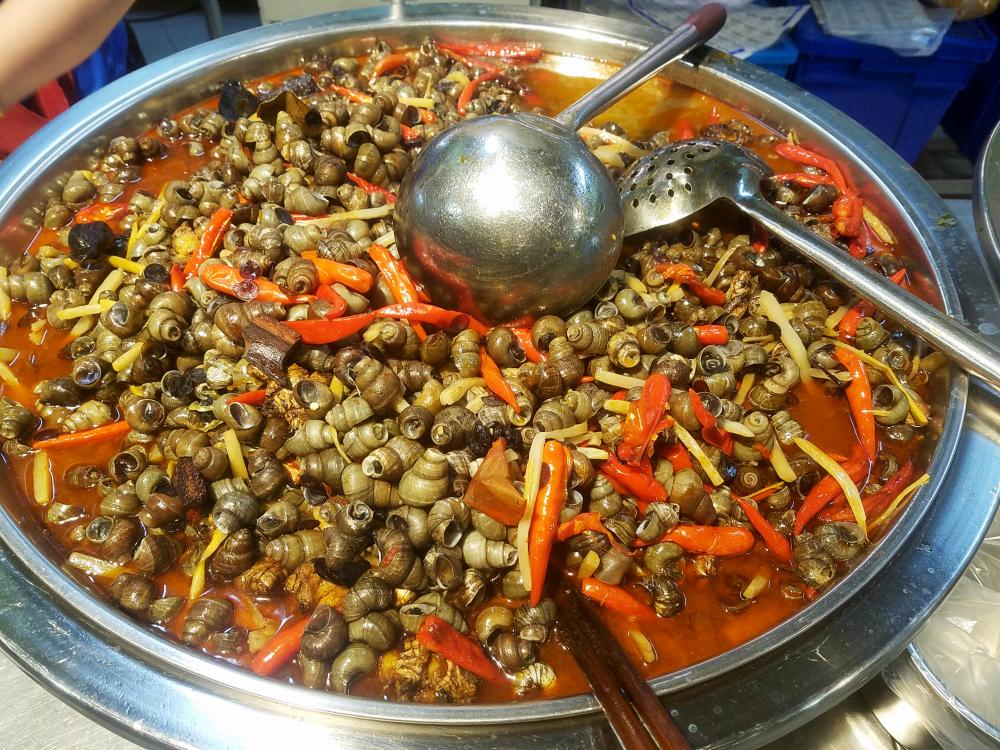 Stewed River Snails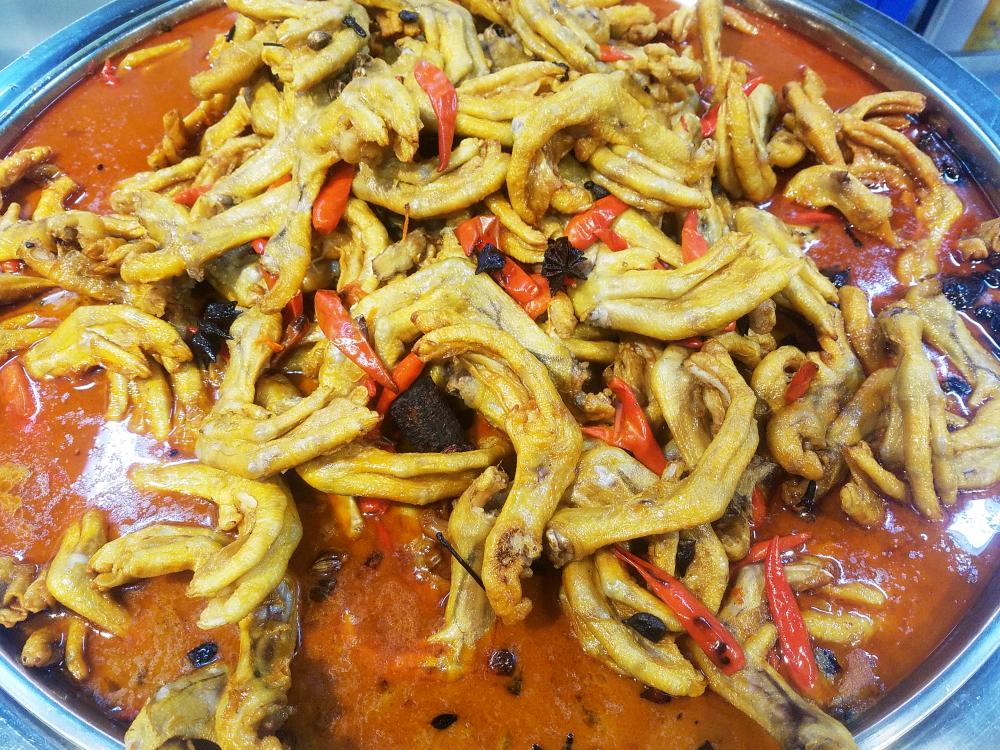 Stewed Duck Feet (often served with the snails above)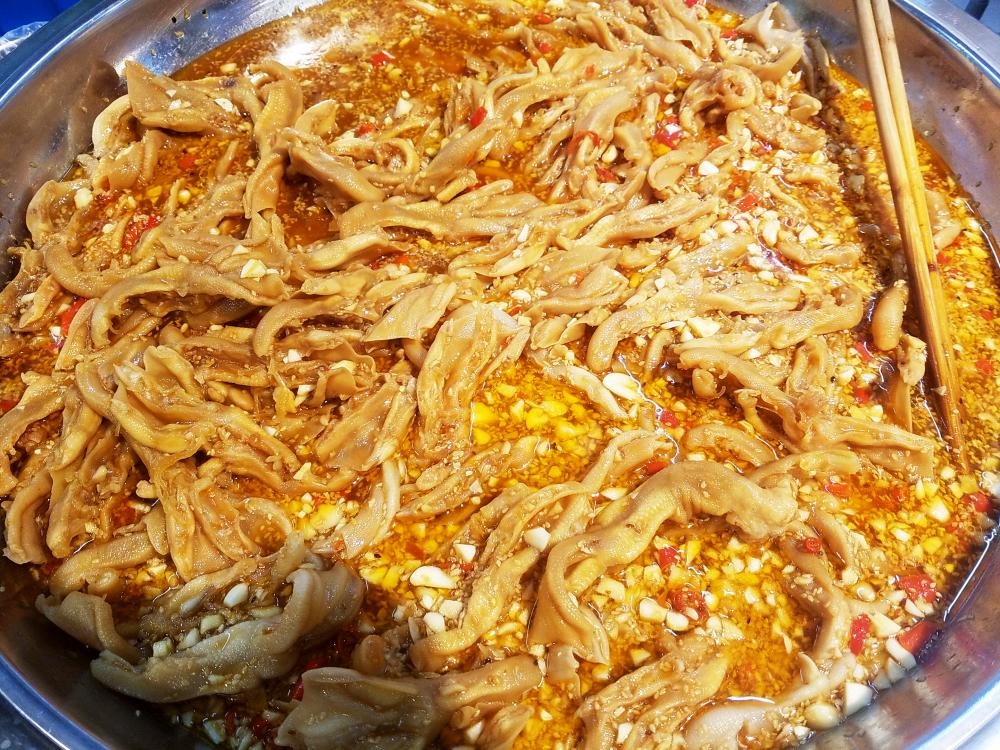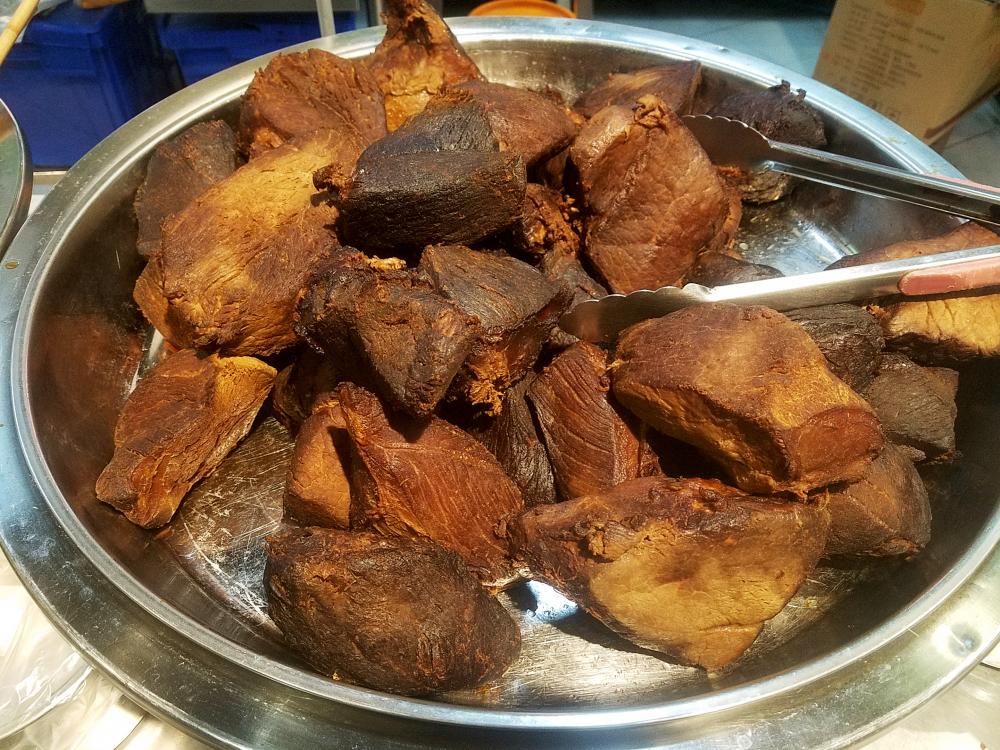 Beef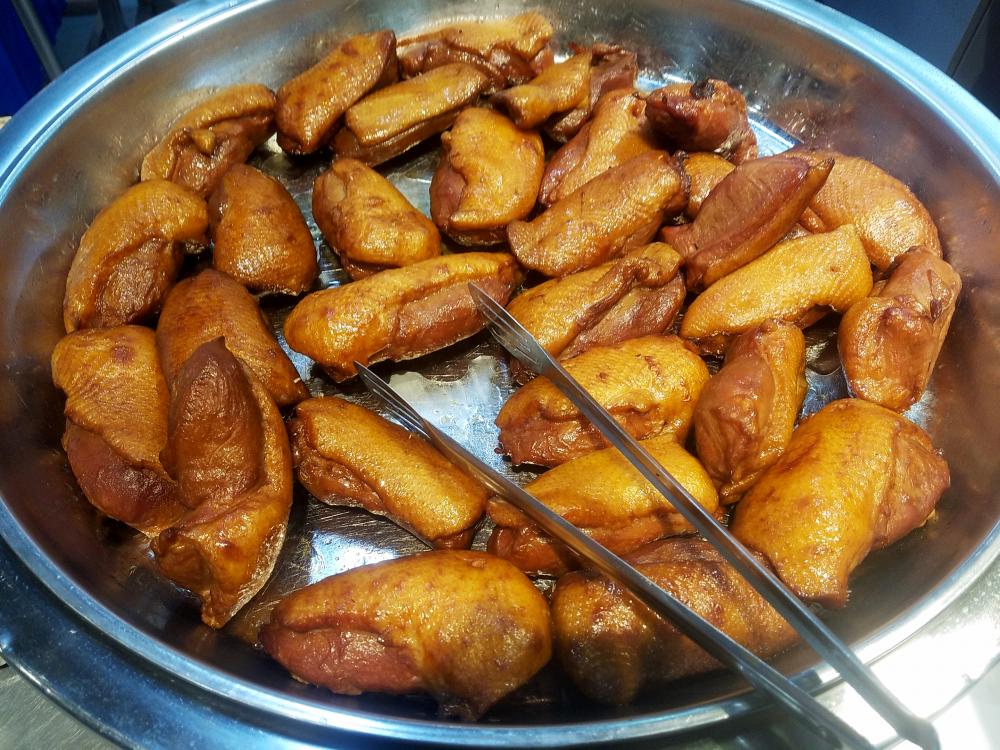 Pork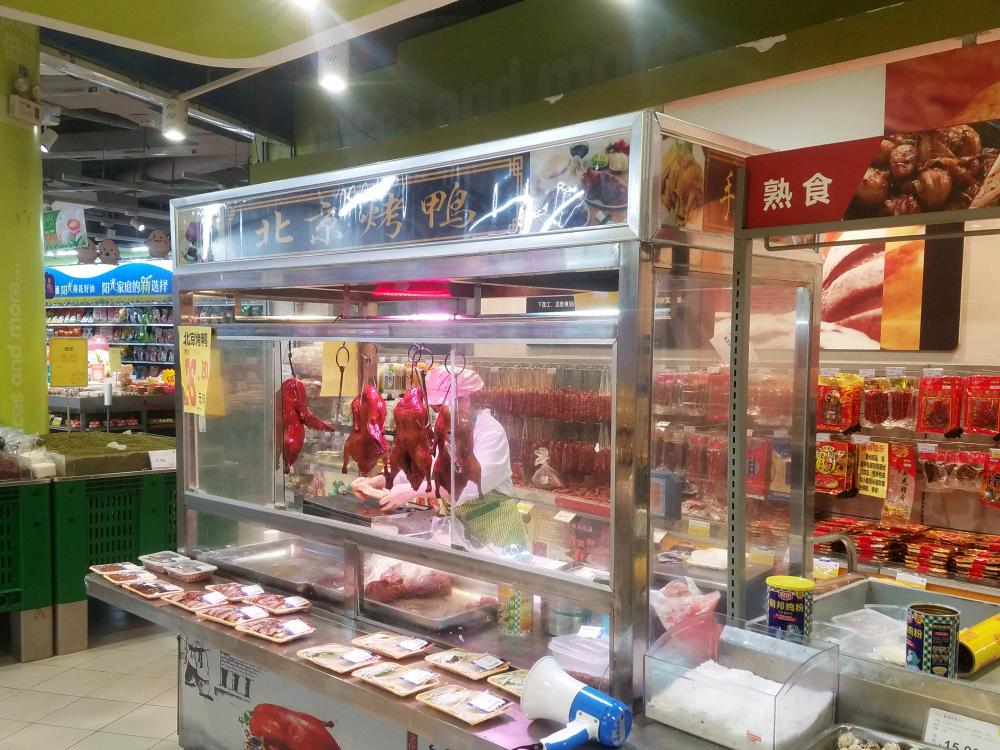 Beijing  Duck gets its own counter.
More pre-cooked food to come. Apologies for some bady lit images - I guess the designers didn't figure on nosy foreigners inspecting the goods and disseminating pictures worldwide.