A while ago a Korean friend of mine taught me a wonderful dish call dakgalbi. This very simple dish of chicken (are other meats used?) and vegetables has quickly become a staple in my house.
It couldn't be any easier to prepare, kochujang marinated chicken is layered in a pan with various vegetables. The heat is turned on and a lid placed on top, the dish is stir a couple of times during the 20 or so minutes of cooking.
The most recent version I made had chicken thighs, cabbage, onions, Japanese sweet potato and green beans with bean sprouts and green onions added at the end.
before cooking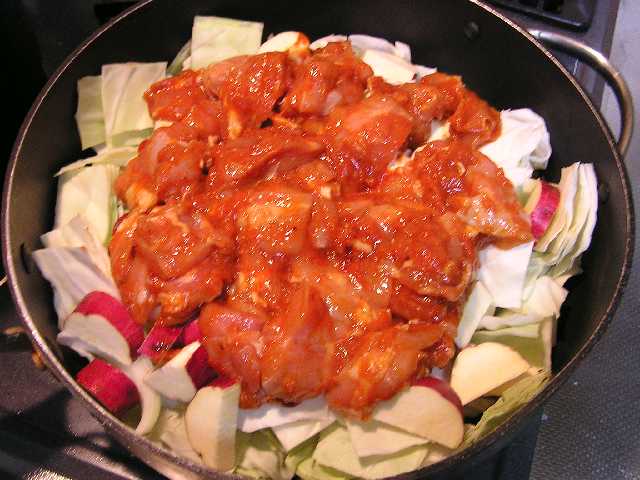 ready to eat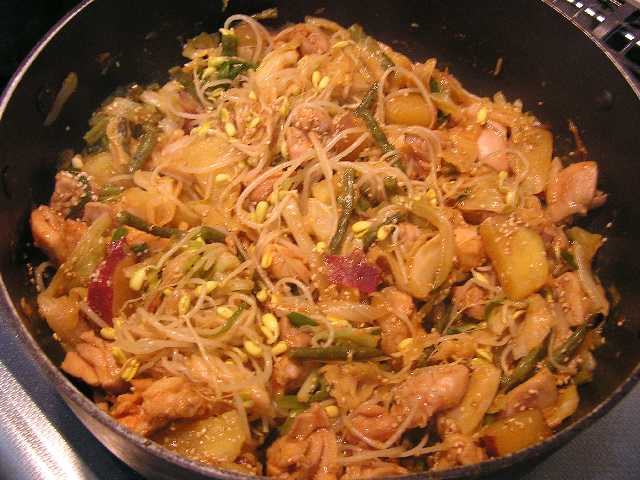 not the prettiest dish to look at in my pictures but it sure tastes good!