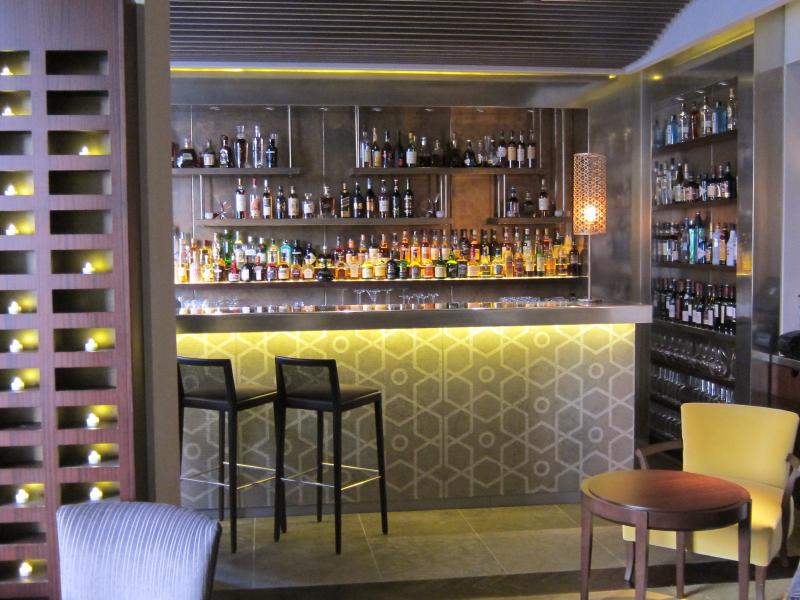 After a fairly quiet start to the year, our restaurant visits have become more and more frequent. Apart from London, the North West and the Midlands have been the focus of our attention. The problem is, after a while your taste buds can reach overload and a bit jaded especially when eating the same type of food. So we left Sunday free so that we could decide on the day what type of food we fancied. After considering Thai, Chinese, etc, we decided that an Indian meal was in order.
Now then, we have been here before, perhaps three four years ago and we thoroughly enjoyed it. The restaurant has gone through a recent refurb as the previous decor was a bit dated somewhat. It is in a fairly quiet street away from the hustle and bustle but a shortish walk or an even shorter taxi ride from Buckingham Palace. So you could visit our Queen then stroll down here.
We visited on the Sunday lunchtime service which was very quiet, and there was one set menu on offer. This turned out to be very good value especially given the various bits and bobs that were included. There was in fact no shortage of choice either, seven starters, seven mains, and four desserts. Coffee, tea, or an infusion were included in the price.
We were bowled over by the very different flavours running through all of food. The chutneys, the dips, all excellent, and the whole meal had no duds whatsoever.
Service was truly superb, attentive but unobtrusive and delivered with grace. The type that you normally associate with high end Indian restaurants. Other establishments should take note.
I took some photos but it was a little dark at our table so I shall have to edit them a little, but expect a full report very soon.