Event: Dinner @ Le Marly restaurant, Montreal
My full text & photo review of this dinner:
http://tinyurl.com/3s6vf2l
When: Saturday April 23rd 2011, 19:00
Type of food: Modern French Bistronomy (on lunch), Fine dining gourmet (on evenings)
Addr: 1065, cote du Beaver Hall, Montreal, QC
Phone: 514-439-3904
PS: This meal was food of the highest level (easily of a 3-star Michelin caliber).
Snails
- snails of top quality with an intense, rich savourish snail-meaty sauce on beds of impeccable brussels sprouts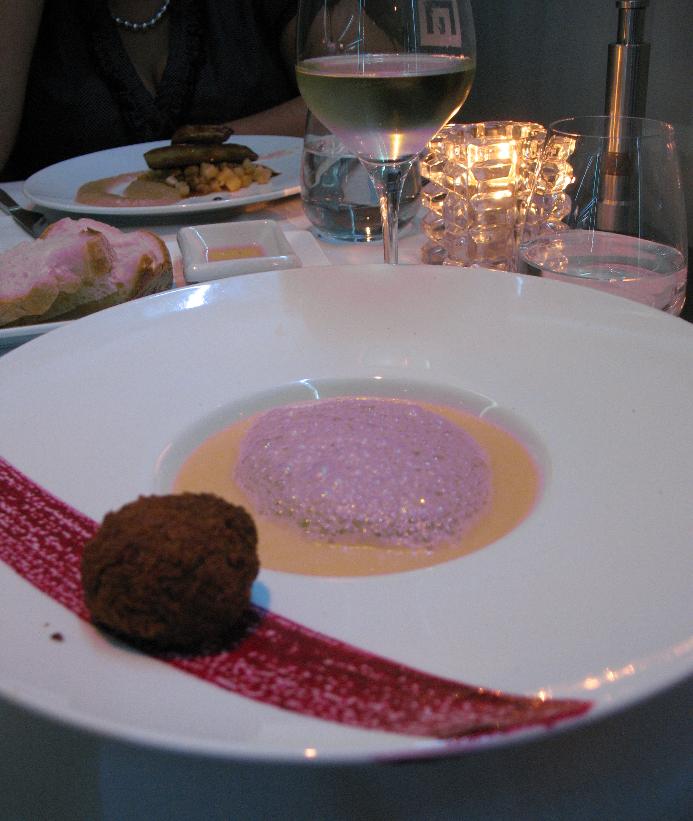 Cream of corn, parsley foamy milk, coq au vin nugget
- The nugget stood out with an exceptional depth of rich meaty taste, while the cream of corn was packed with amazing refinement in texture and taste.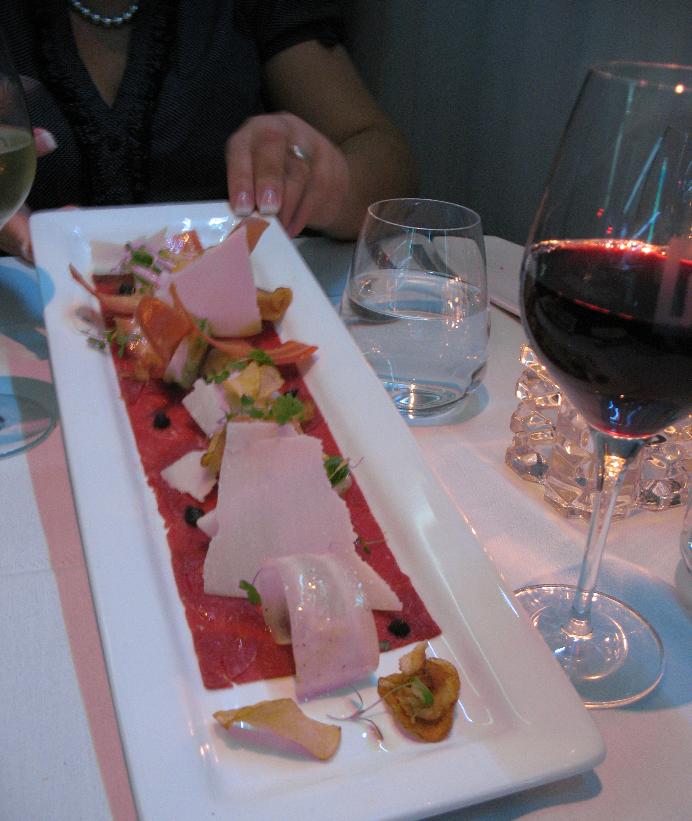 Carpaccio of beef
- Each morsel of the composition was a commitment at perfecting this dish: parmesan cheese in its best condition, utterly fresh quality bok choy providing an un-matched kick of taste when paired with the parmesan cheese, parnsnip rediscovered at its best, home made potato chips that are nothing short of perfection...who would think that a potato chip ---an already delicious item --- had some room left for perfection...and top quality carpaccio. Overall, a composition of the highest level.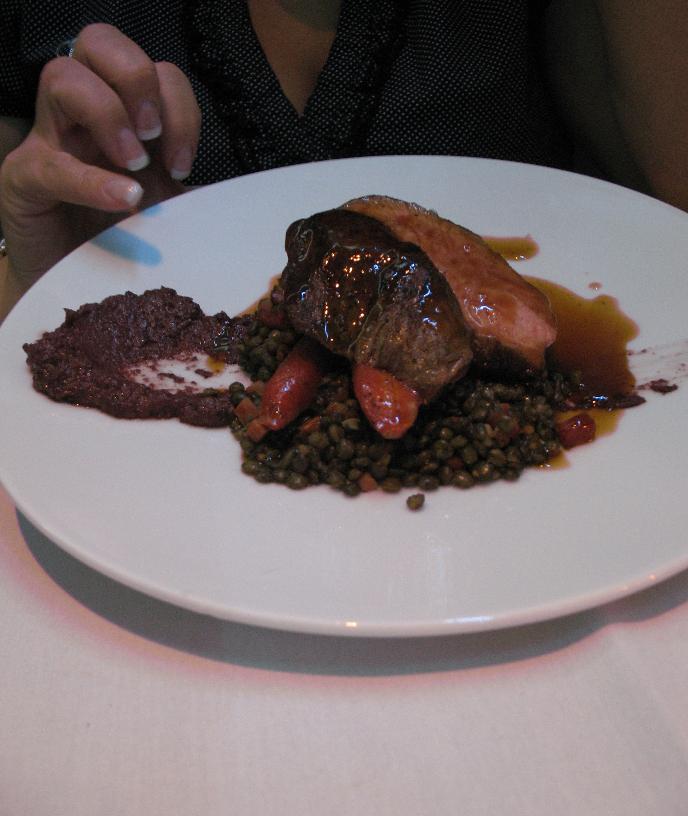 -
Medaillon d'agneau, lentil du puy au Chorizo, purée d'olives noir, jus simple
: here again, there was as showcase of exceptional precision in flavors and cooking (the quality and taste of the lamb was superb, and the olives
purée was of unusual savourishness). Another dish of the highest level.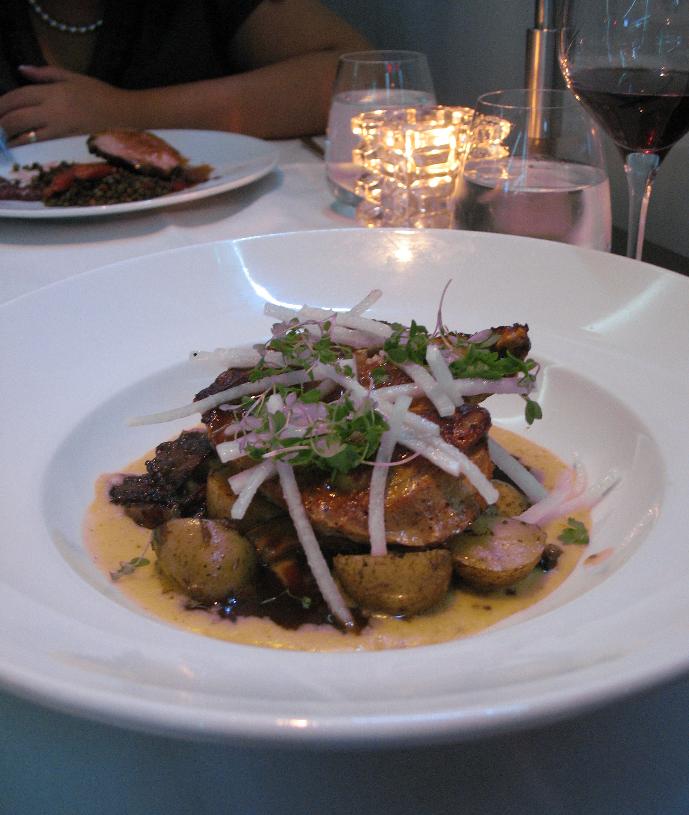 -
Supreme de pintade, champignons pied de mouton, nage de mais, daikon
- the guinea fowl was packed with a remarkable depth of flavour, with mushrooms of the highest quality and and exquisite corn-based saucing concoction of superb mouthfeel.
Finished with two desserts that would be hard to improve upon:
-Meyer lemon pie, lemon sorbet (flawless execution of the pie, intense and rich sorbet)
-Caramelised poached pear, churros, salty caramel (that dessert sounds very simple but turned out to be a magnificient suite of impeccable sweet wonders, done really well with mesmerizing taste).
The Marly offered, on this dinner, an outstanding world-class level of dining experience that I simply did not think existed in Montreal (outside of my latest dining experiences at Xo Le Restaurant) + I found the price to be highly reasonable for such high level of dining (prices are on their web site:
Le marly's web site
)