They had pickling cucumbers yesterday at the farm stand we go to to buy tomatoes all summer. So I knew cucumber time had come! Marinated cucumbers are a staple in our house all summer long.
You start with just these: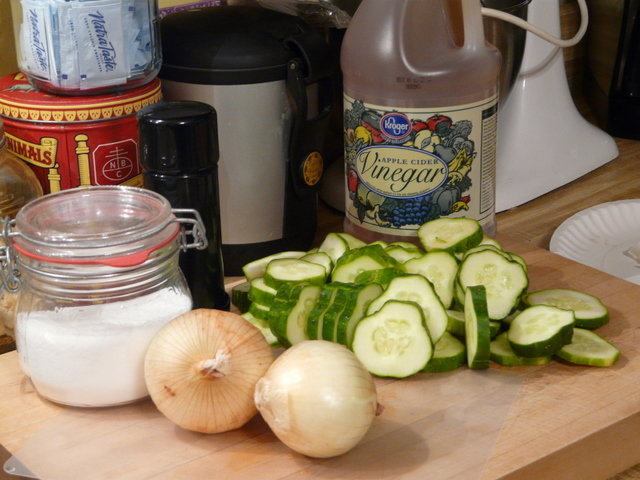 Sliced cucumbers, vinegar, onions, pepper and sugar (in our case Splenda)
Layer the vegetables with
plenty
of sugar and pepper: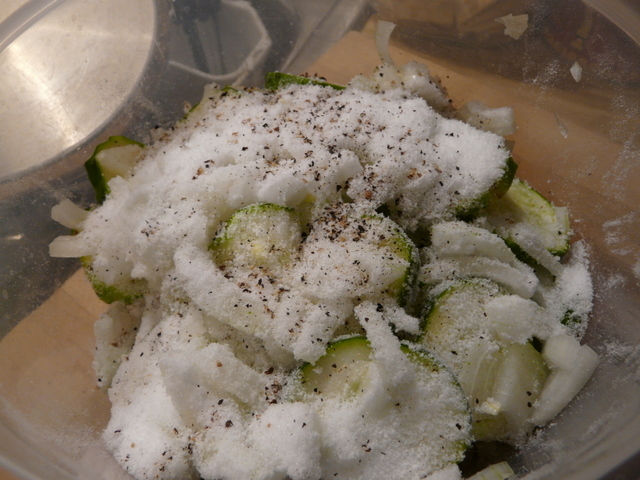 Then cover everything with vinegar and put in the fridge: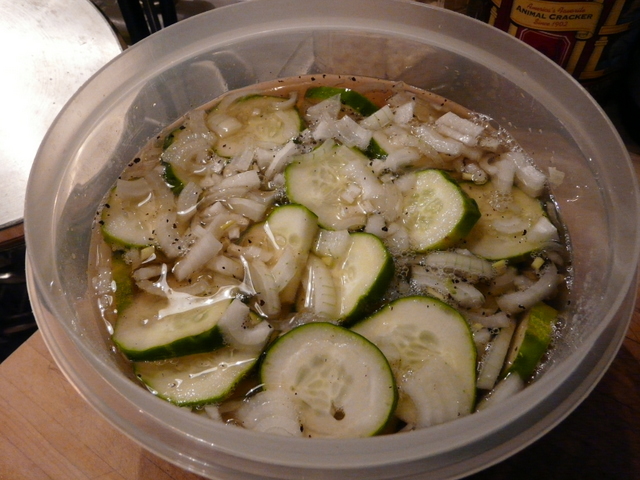 Iíll taste these every day for a week and adjust the sugar and pepper Ė you never add enough at the beginning. Slowly they ďpickleĒ and turn into a sweet, sour crunchy addition to a nice dinner plate of corn, tomatoes and some meat (meat and threes, indeed!). Every week or so Iíll add another sliced cucumber and maybe some onion, and finally at the end of the summer, weíll eat the last one and sigh for the loss of them on the plate, but by then our appetites will be running to stews and braises and casseroles! These cucumbers, along with tomatoes, corn, crab and grilled meat and fish just mean summer to me.