Lay's China seems to be on a roll. I spotted these today. Never seen them before.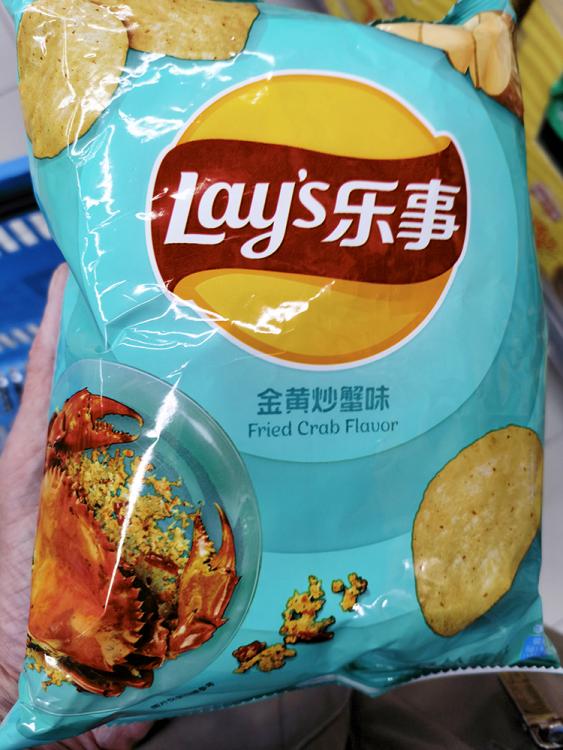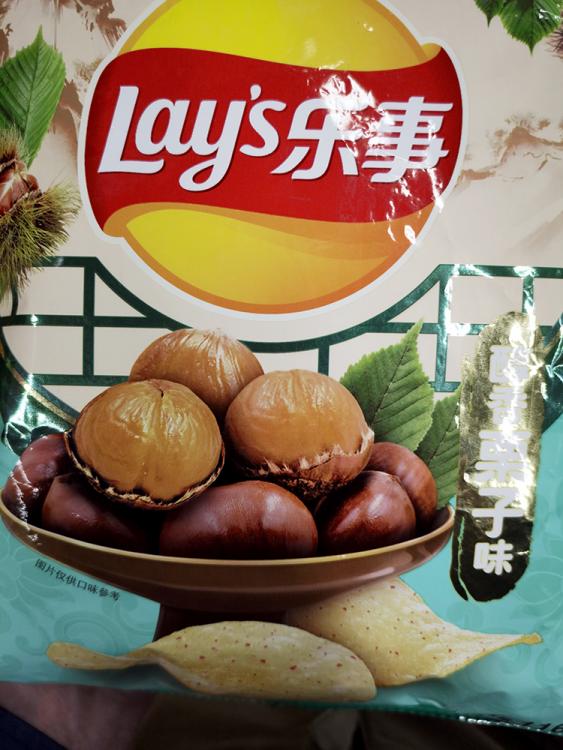 Rich Chestnut Flavor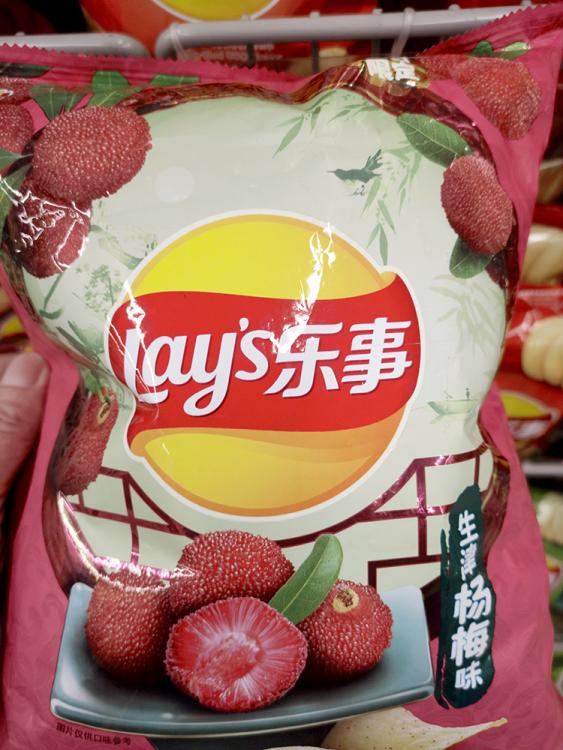 This one baffles me. It reads 'Mouthwatering Chinese Bayberry Flavor', and the red berries portrayed are bayberries, but berry chips? I love bayberries in season - sweet but also slightly sour. Didn't buy these.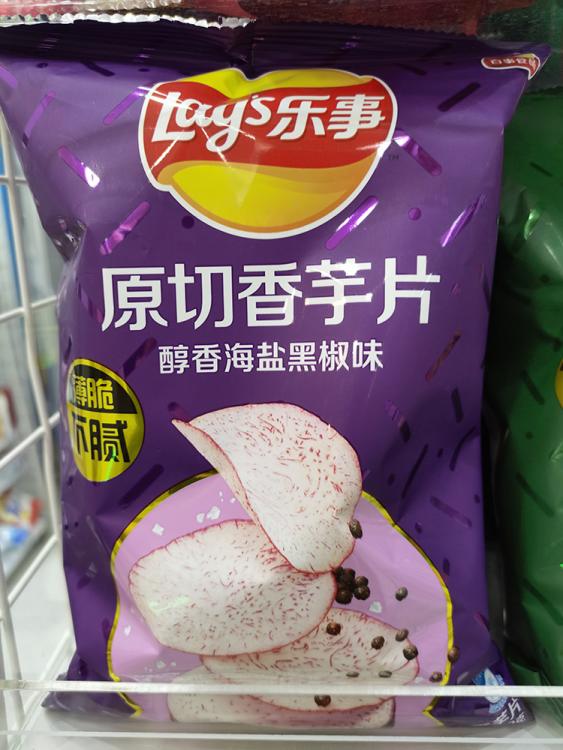 Rich Sea Salt and Black Pepper Flavor
Another oddity. The nearest I can translate is 'Flower Steeped Rice Wine Flavor. No thanks!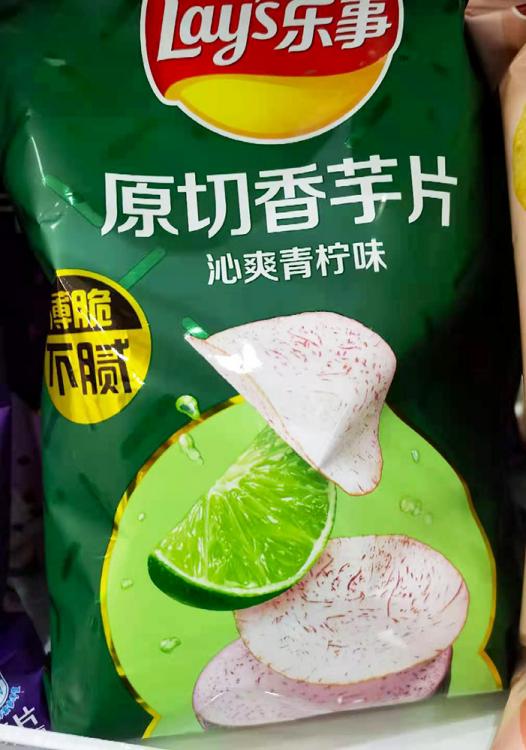 Refreshing Lime Flavor.