@blue_dolphin – your breakfast sandwiches are so luscious looking!  And you're right – sometimes you just gotta have a BLT. 
@Anna N – so great to see you posting here.  When I saw your Kiev, I went straight to my online freezer list to see if I had any and I DO!!!  That will figure into a meal soon!
@heidih – I agree about the lengthwise slice on the snow peas.  I love them done like that in salads and pancit and other noodle dishes.
Friday: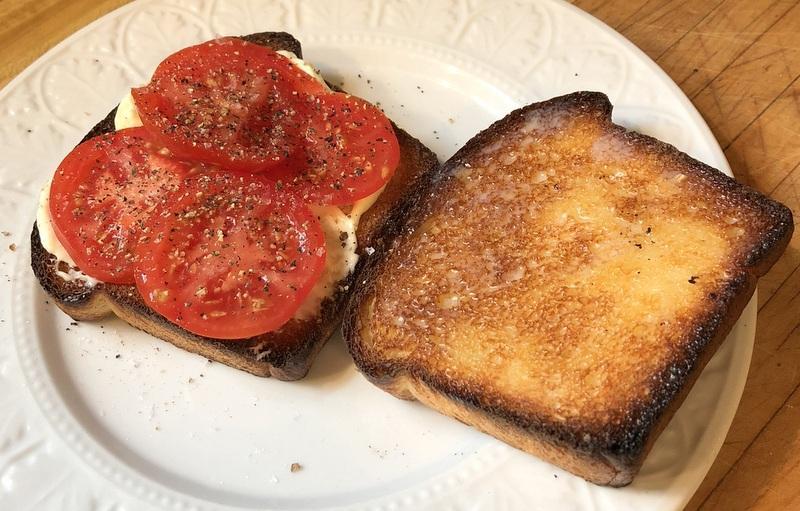 Two slices of @Shelby's bread – one got the full tomato and Duke's treatment and the other just got a load of butter!
I made some of Ina Garten's Cherry and Almond granola for Yogurt/Granola parfaits for a breakfast meeting of the ladies of our church on Saturday:
This morning I had a little parfait with some Golden Syrup (out of honey and I don't go to Costco on the weekend, if I can help it).  Also, a slice of @Shelby's bread toasted: