Every component of that breakfast looks perfect to me, @Anna N!  
A bit of an unusual breakfast, even for me 🙃.  Spaghetti with shrimp, sugar snap peas and red bell pepper in a tequila lime cream topped with cilantro gremolata.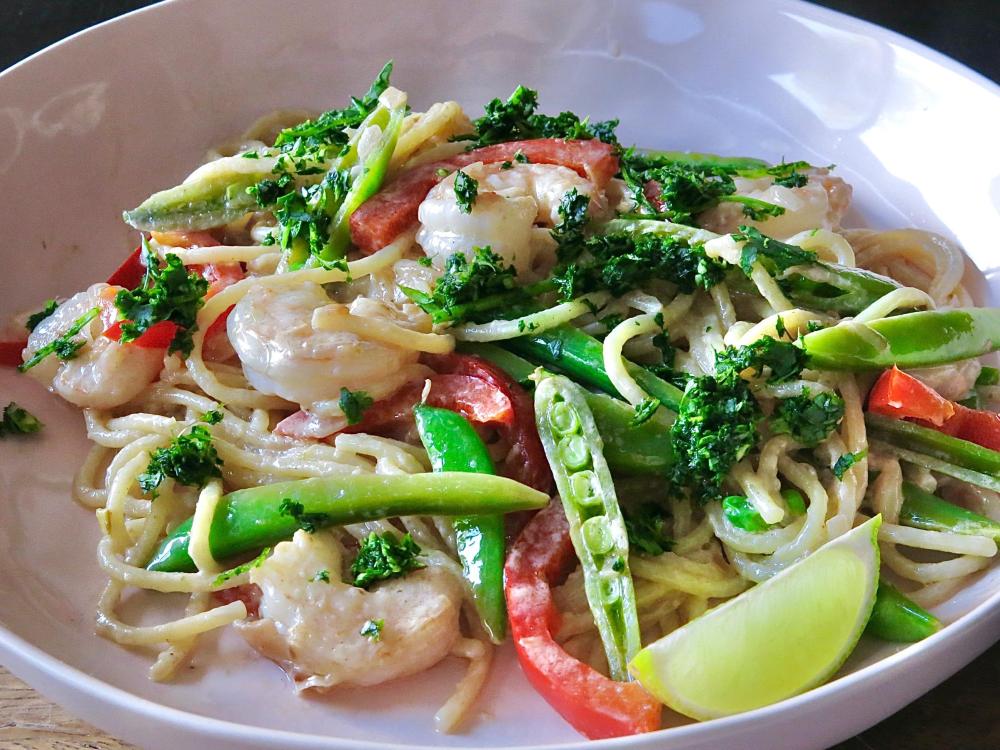 I had some tequila lime cream leftover from yesterday's lunch and wondered how it would work on pasta.  Now I know!