My Mother told me not to play with my food but I was a stubborn child.  Six decades later I'm still playing.  After seeing what people are paying for chicken wings on the eG Cook-Off #88: Wings thread I was struck by how many millions of Americans can no longer afford wings and are relegated to drumsticks and thighs!   I thought I would attempt to alleviate this crisis by developing faux flats and drumettes.  Results to date have been very promising.  I think under the right circumstances (smoky bar, 4th quarter of super bowl, AYCE buffet) you wouldn't even notice.  Dinner last night was a mixed grill.  Bacon wrapped turkey tenderloin,  bacon wrapped and sausage stuffed deboned legs,  Thunder Drums skin on and bone in, Thunder Drums bacon wrapped and sausage stuffed, Franken Flats served alongside high dollar, conventional flats and drumettes.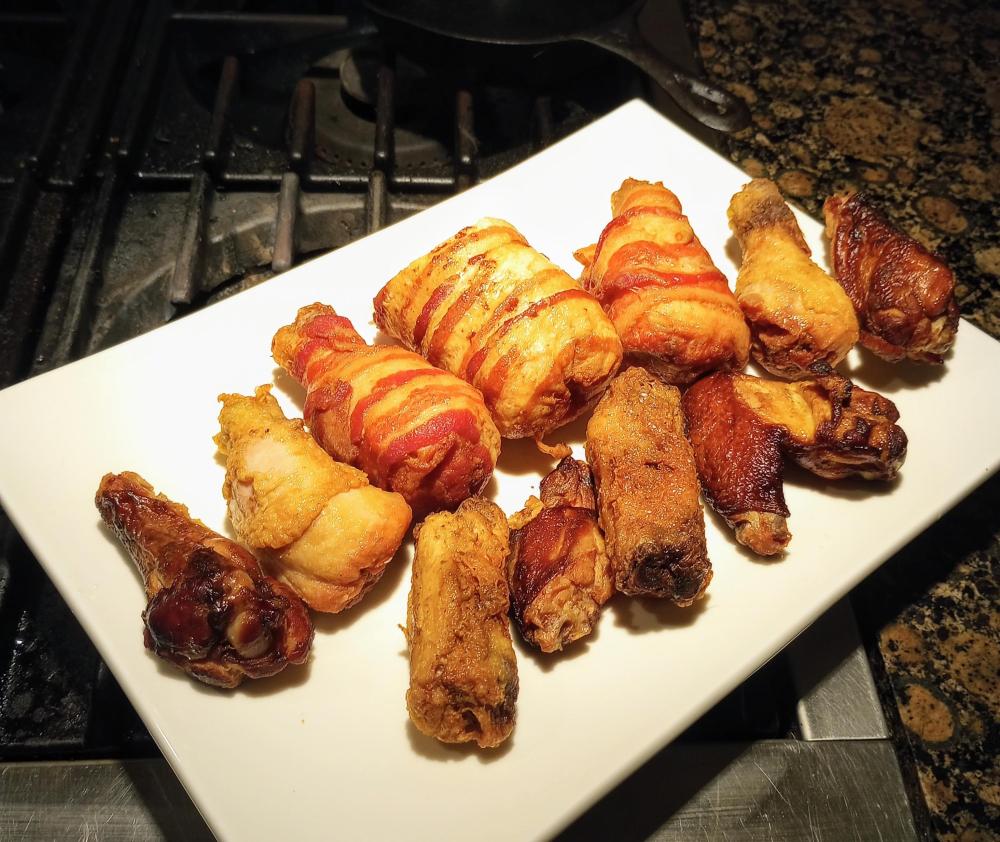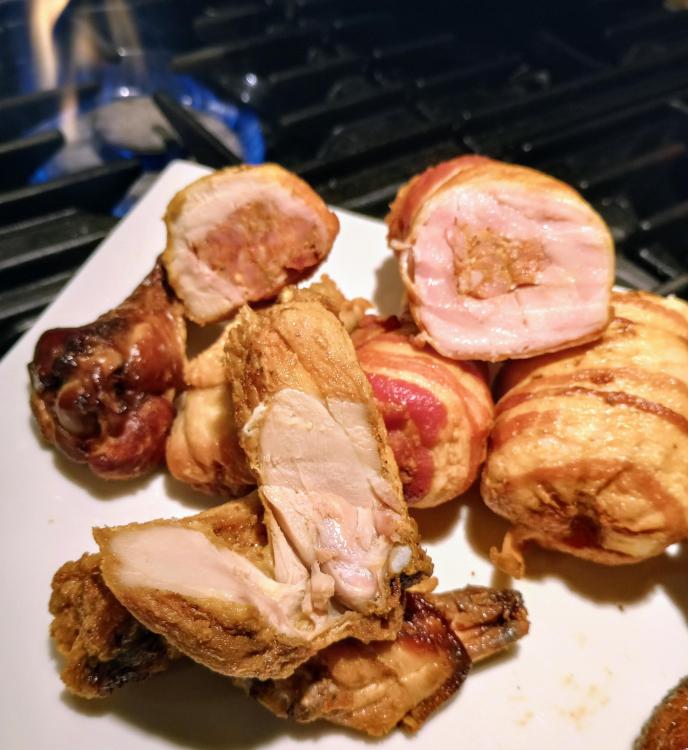 I've had a lot of laughs while working through this hairbrained scheme and I'm pretty sure the Thunder Drum will never fly (yes pun intended).  However the thigh experiment has been very rewarding.  I removed the large muscle from the thigh and prepared it as Chicken Picatta and it was great. Tender, succulent and nice serving size.  The remaining muscle (dorsal side) remained attached to the bone and was easily formed into the Franken Flat.  I vacuum bagged and sous vide the flats which could be incorporate into various dishes.
Franken Flats sous vided and ready to fry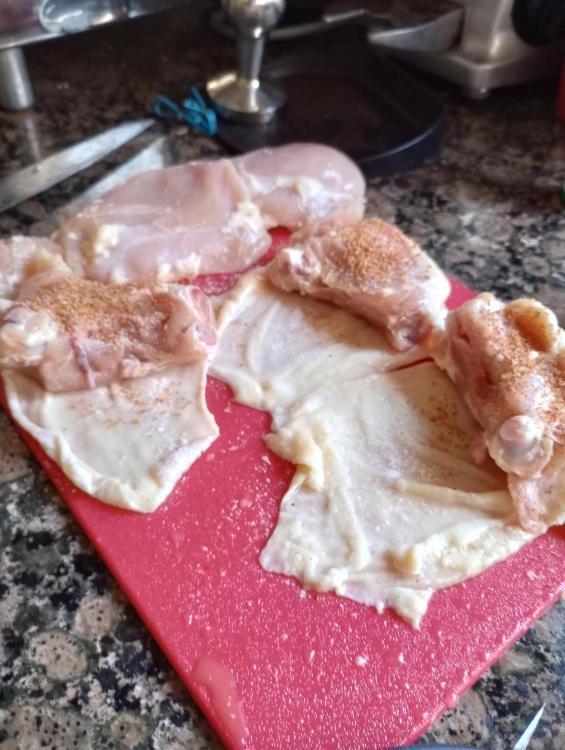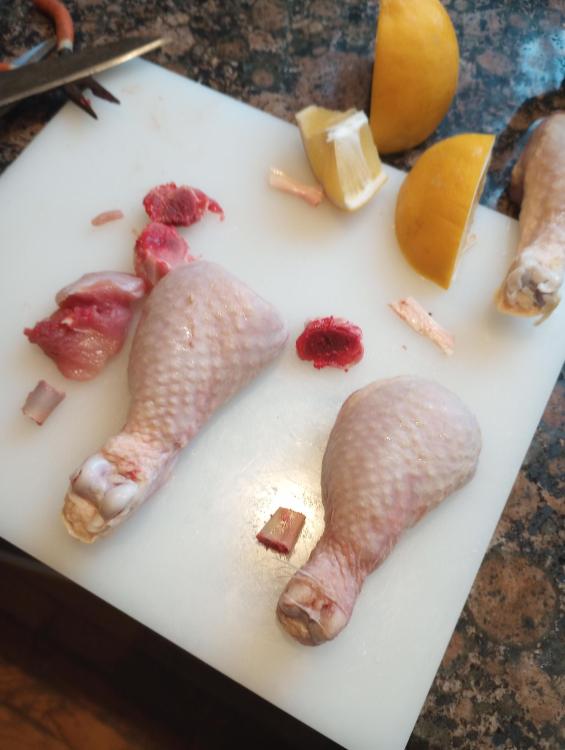 A little height reduction surgery.  For the deboned leg I remove the bone.  For the bone in leg I removed a bone section and cartilage\bone from the joint.