On 11/21/2021 at 11:01 AM, Kerry Beal said:

Can someone weigh in on what they feel the difference is between the traditional artisan dough and the traditional new york dough?  They look similar enough to me to wonder what the difference the smaller amount of poolish would make.

 

 
Good question and one I'm working on. I think the cornicione is where the difference is greatest. 
 
NY -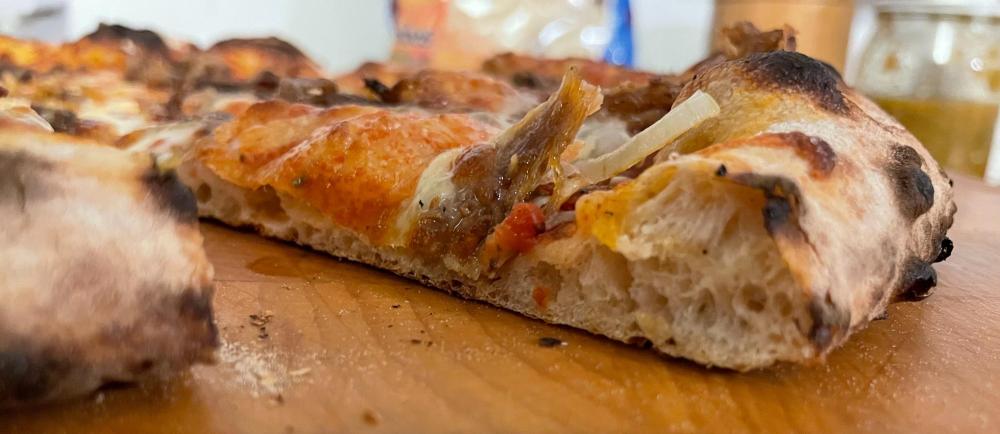 Artisan - 
Artisan is going to puff up more with an airier cornicione. NY is going to be denser with not as large of a rise around the rim. 
 
I'm still learning and baking so that may be a very surface level of the differences, but it's a start. 
 
edit: one more thing I just thought of. Artisan pizzas take their inspiration from bread making so Artisan pizzas will use a mix of single grain flours and whole wheat much more. Pizza like Dan Richer's at Razza specifically comes to mind. So for the Artisan recipe I will definitely be messing around with flours much more than I would with the NY, as that isn't in the style of NY.