29. 鱼干 (yú gān) - Dried Fish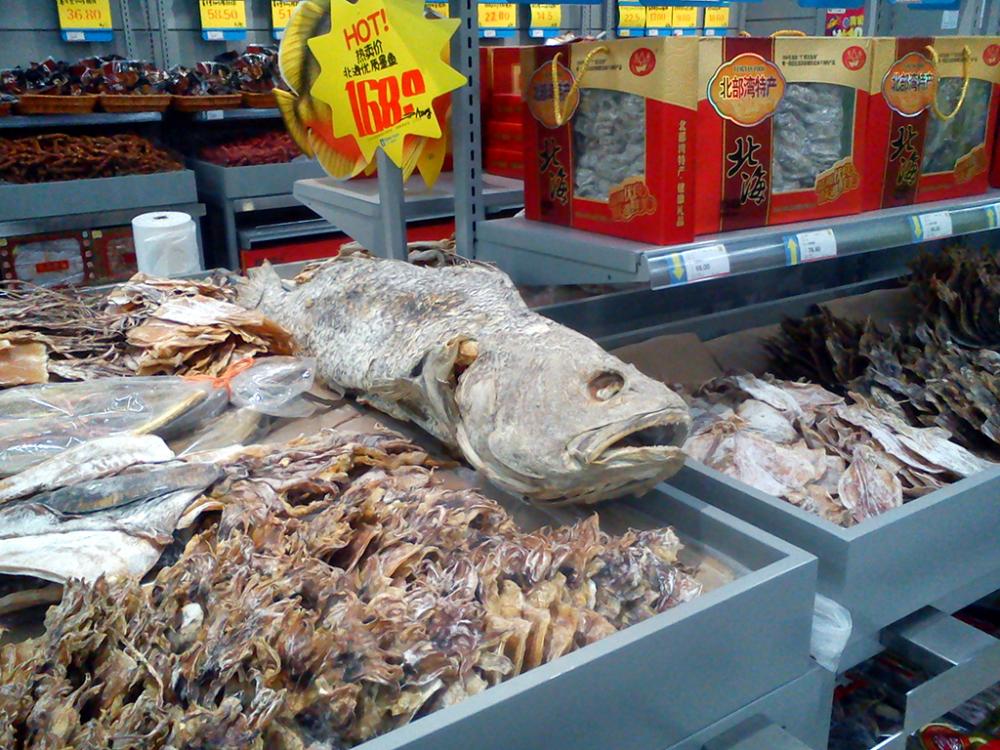 As promised, I get to dried fish. As I mentioned upthread, fresh saltwater fish is difficult to find in the interior of China, but for centuries fish has been dried and shipped overland. Here is the selection from one supermarket, yesterday.
Note: It is sometimes difficult to know what some fish species here are, even when I have the Chinese name. Names differ from place to place and many species simply don't have English names. But I think I've cracked most of this lot.
In no particular order:
鲨鱼干 (shā yú gān) - Dried Shark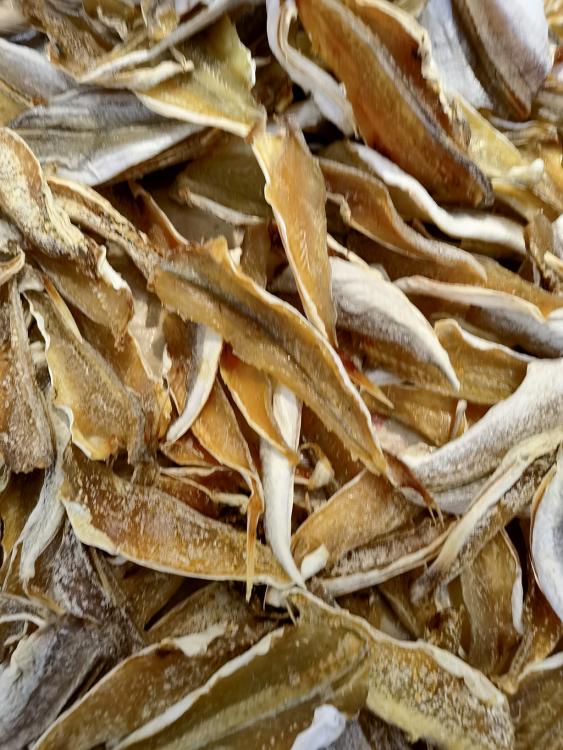 多味鱼 (duō wèi yú ) - Dried Yellow Croaker
巴浪鱼 (bā làng yú) - Yellowtail Scad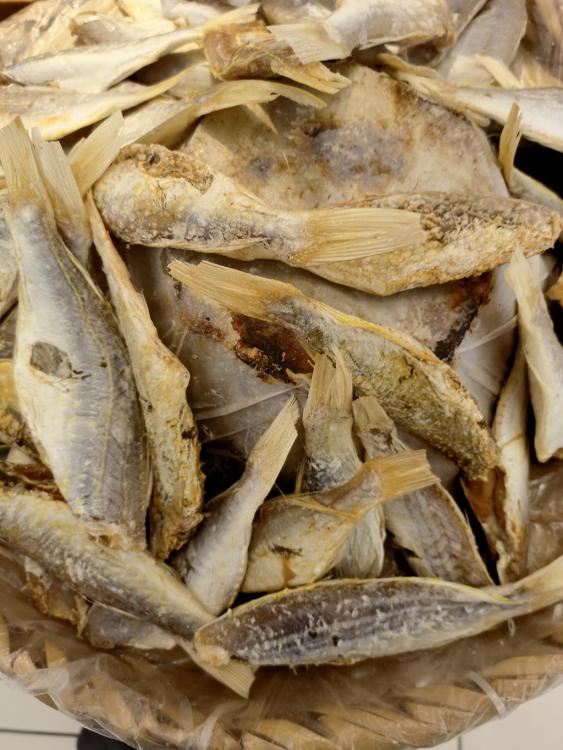 春只鱼 (chūn zhǐ yú)  - Honnibe Croaker
海鳗鱼段 (hǎi mán yú duàn) - Dried Conger Pike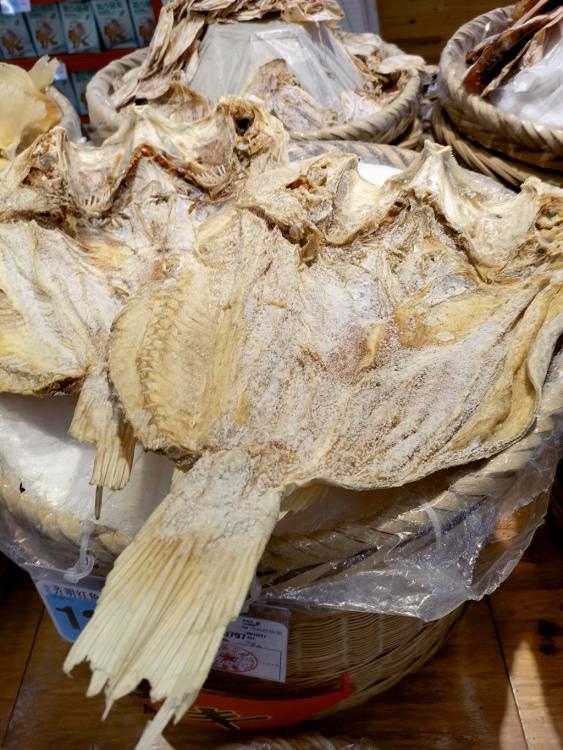 红鱼干 (hóng yú gān) - Dried Red Snapper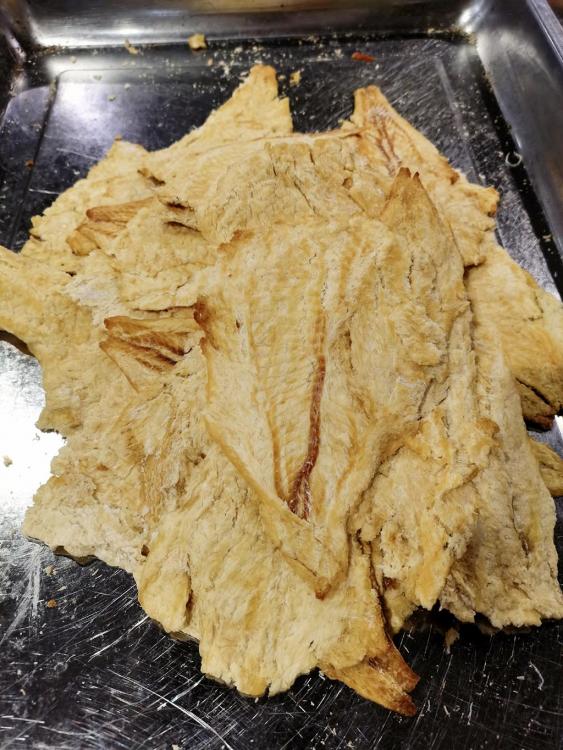 鳕鱼干 (xuě yú gān) - Dried Cod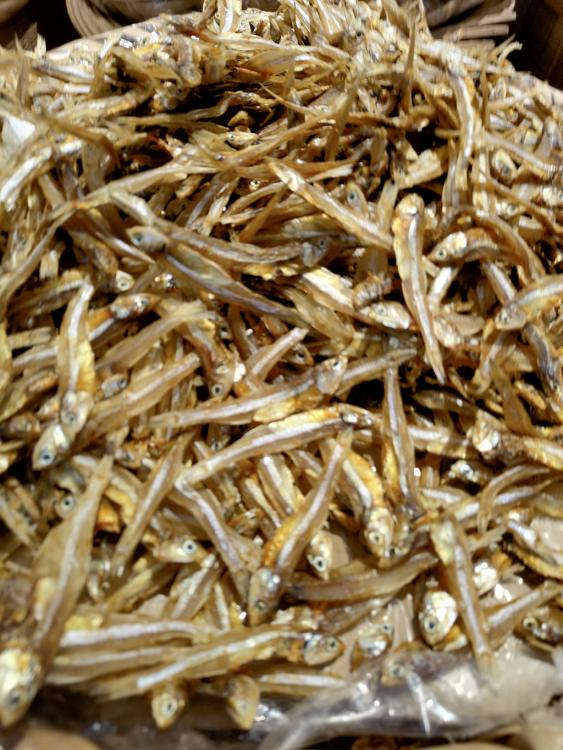 金线鱼干 (jīn xiàn yú gān)  - Dried Boregata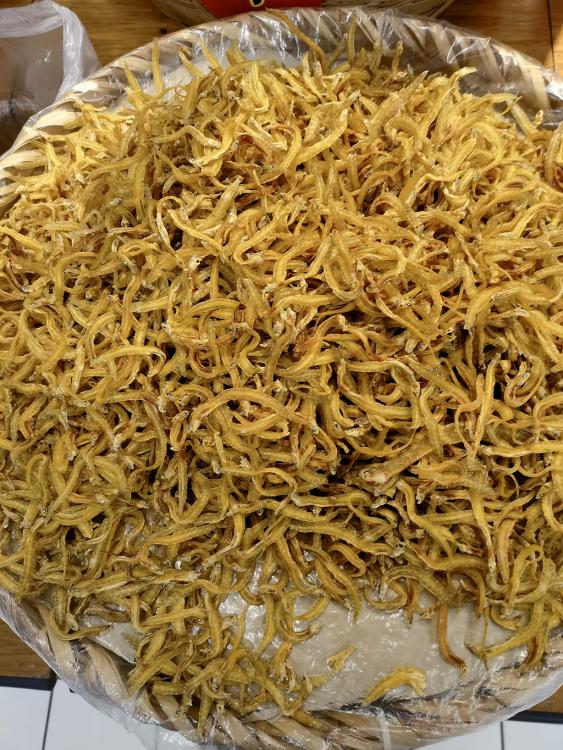 面条鱼 (miàn tiáo yú , literally 'noodle fish') - Pacific sand lance
浦鱼鳍 (pǔ yú qí) - Dried River Fish Fin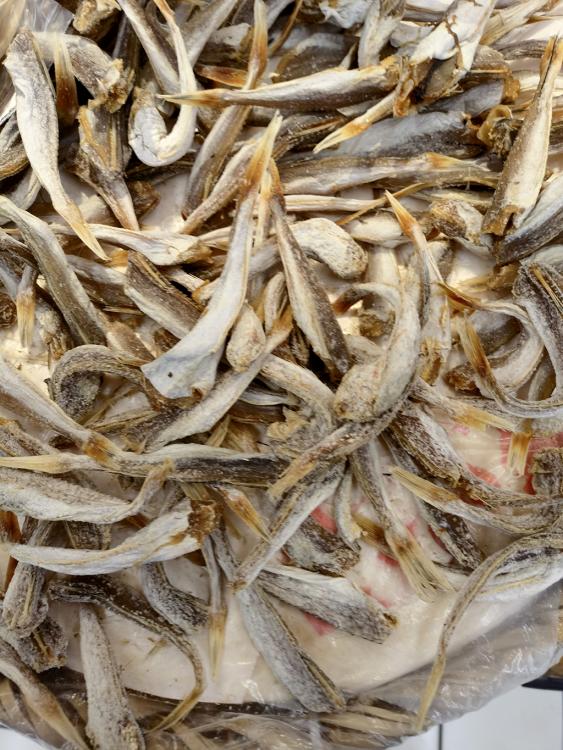 and these as were merely labelled as seafish.Very helpful.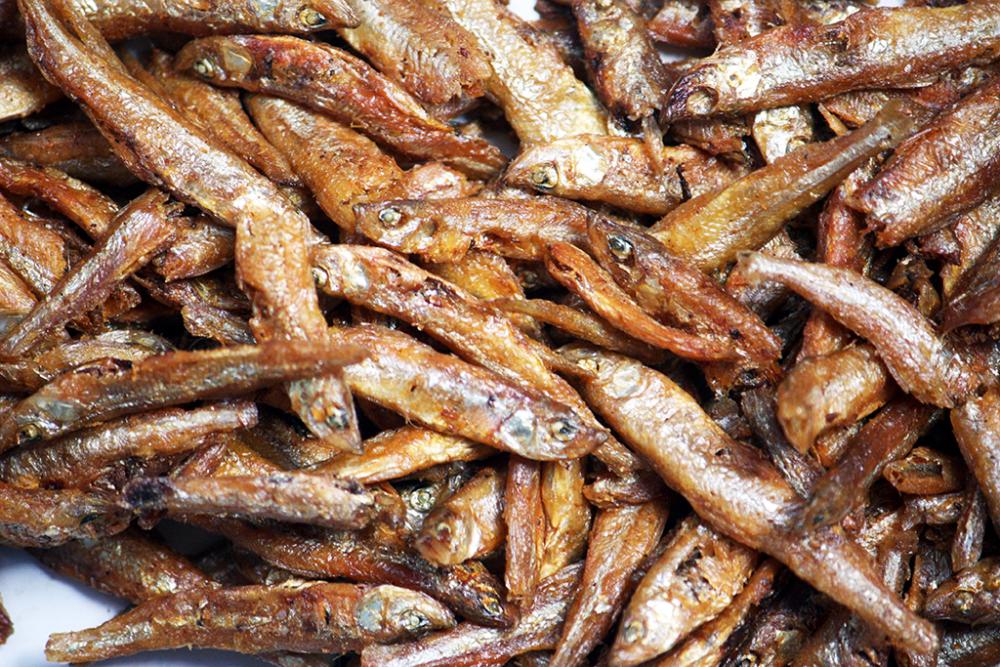 湖南小鱼 (hú nán xiǎo yú) - Hunan Little Fish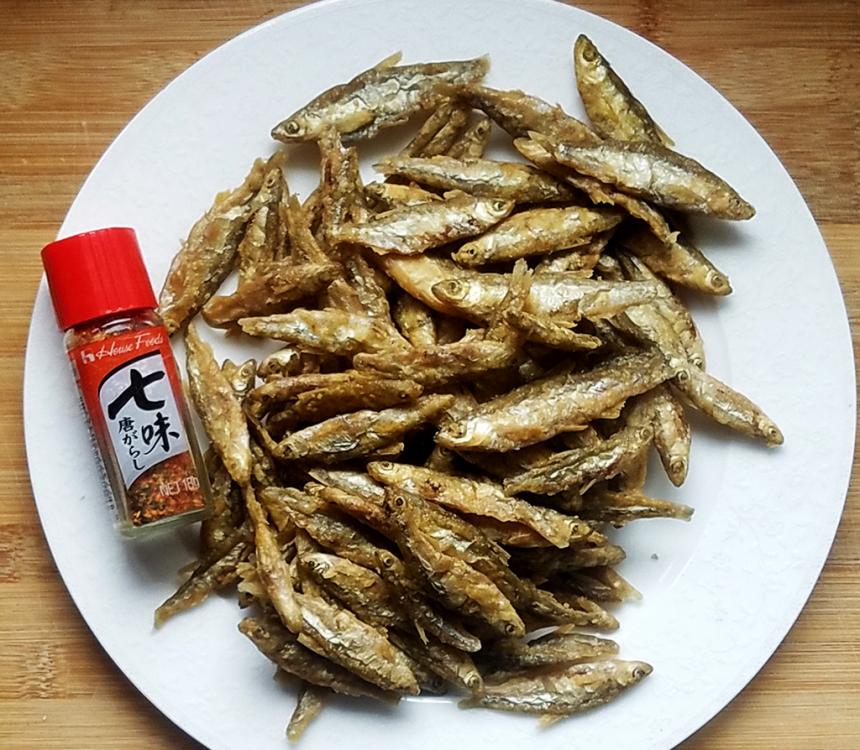 I often buy Hunan Little Fish to snack on. Usually with shichimi togarashi as above, or just flaked chilli.