25b 玉林牛巴 (yù lín niú bā) – Yulin Beef Jerky
Another way to preserve meat is, of course, to dry it. Pretty much all meats are dried here in Autumn to ensure a supply throughout the winter, especially for the Spring Festival, the 15 day celebration starting on the first day of the traditional Chinese lunar-solar calendar, known internationally as Chinese New Year.
Although pork is the go-to meat in most of China, I'll start with beef. You'll see why.
玉林 (yù lín) is a city in the SE of Guangxi. Several of my friends are from there, including my dearest friend, J. You may have heard of it thanks to massive efforts of the lunatics at PETA to publicise a tiny "dog meat festival" into an international success! In fact, it wasn't a dog meat festival at all. It was a lychee festival . A couple of dog meat vendors latched on and no one paid much attention. PETA succeeded in turning it into a huge success (for a couple of years), then everyone got bored. Today, there is very little dog eating going on. None of my friends from Yulin have ever eaten it, like most Yulin residents.

Anyway, in China, if you mention Yulin, people are more likely to answer "玉林牛巴 (yù lín niú bā)!" The city is more famous for its excellent beef jerky. I often buy it as a snack.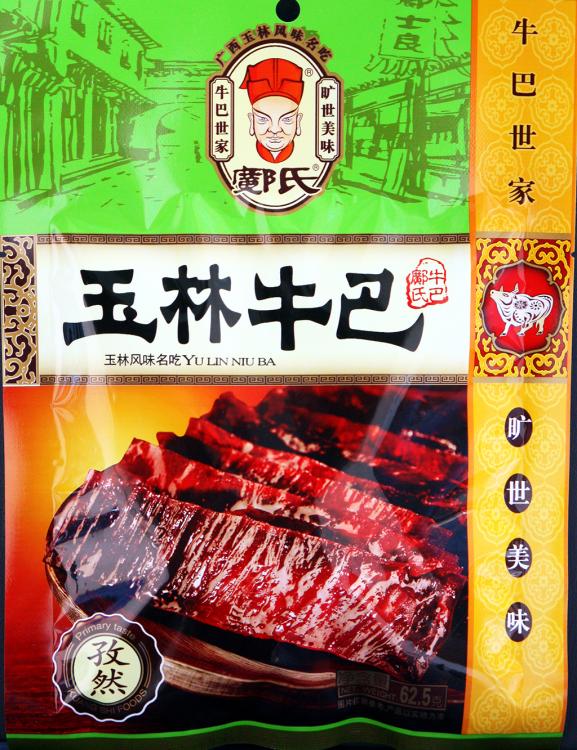 Although Yulin is in the southern part of Guangxi, normally an area that avoids spicy food (it leans more towards Cantonese food, being near the border with Guangdong, home to that cuisine), this beef jerky is usually served with a chilli oil.

The bag above contains a number of smaller bags.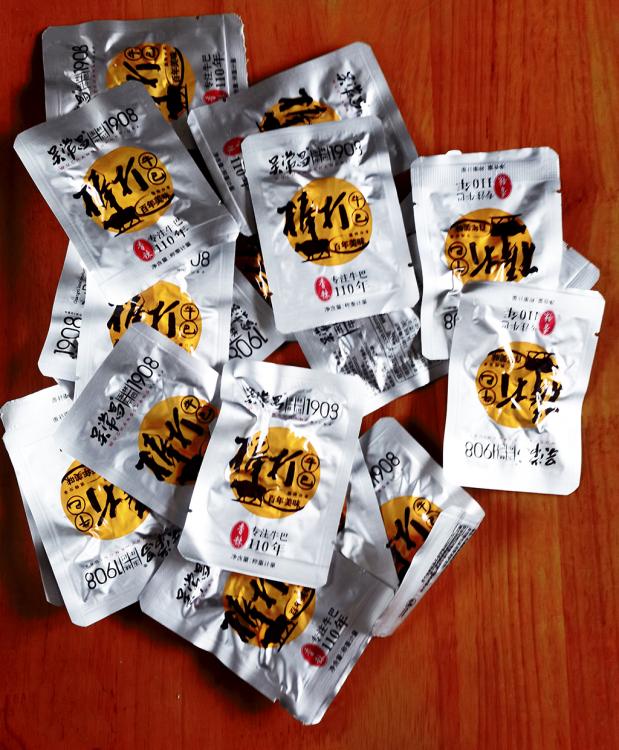 each with a small piece of oil-coated jerky to be eaten as a snack, often while mobile.

I open them all and sit a bowl of the stuff next to me at the computer and munch away for half the evening.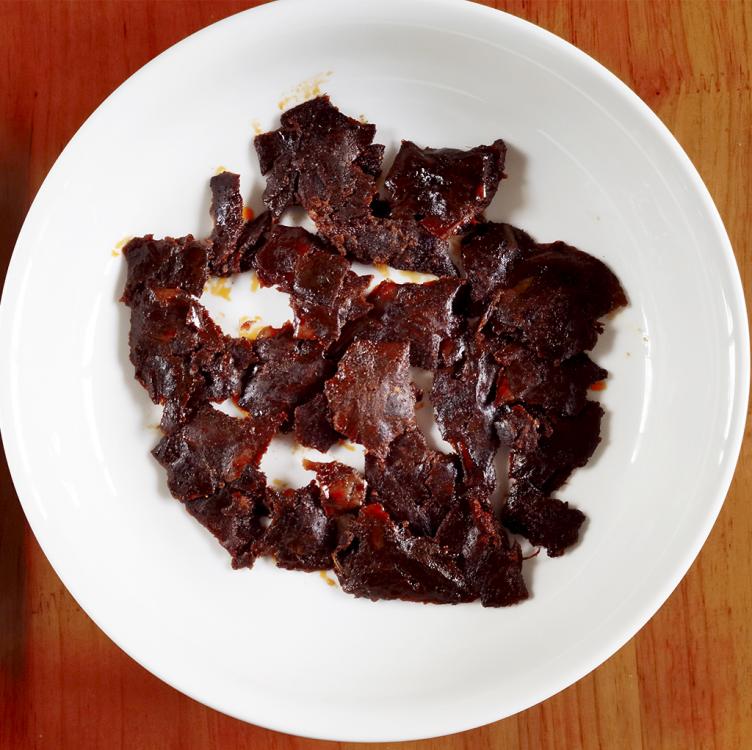 Lovely grub, but not for the spicy heat haters. Great beer food, too!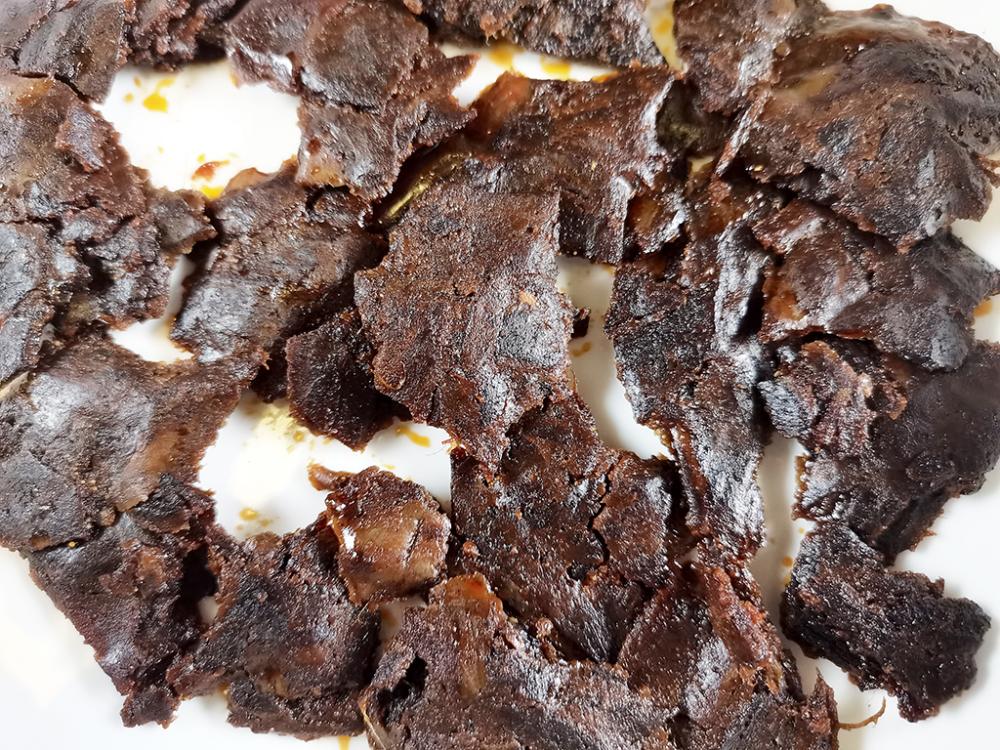 玉林牛巴 (yù lín niú bā)