5. Pickled Garlic

Vinegar pickled garlic is common enough. In fact, it is frequently sitting on the table in smaller restaurants in many parts of China as a sort of free* appetizer, alongside raw garlic in Xi'an.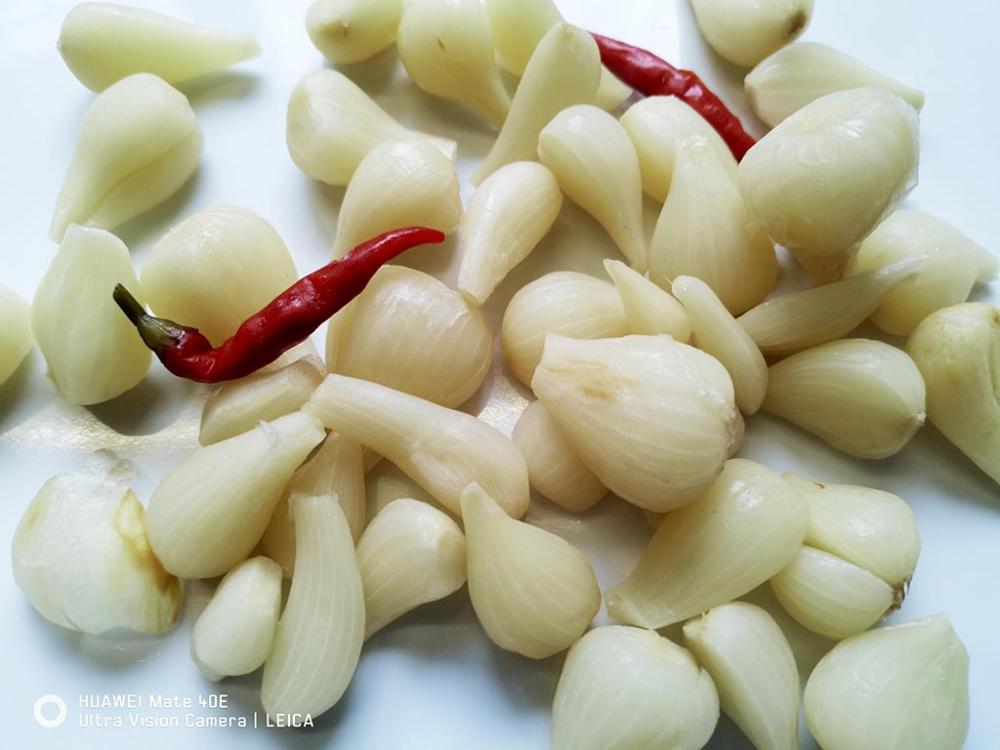 These are a Sichuan version called 酸辣蒜头 (suān là suàn tóu) - Pickled Spicy Garlic Heads. I always have them in the pantry. Great with cheese! Maybe grate with cheese, too. Never tried. They are made from the immature garlic bulbs and rice vinegar with spices.

A more unusual version, which I've only seen once, is this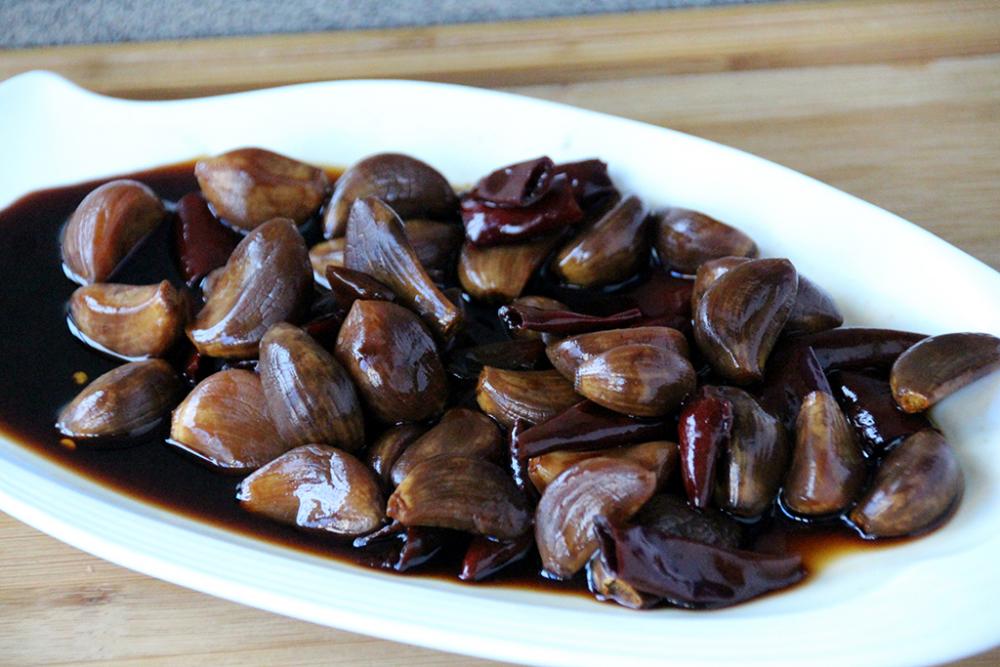 I forget the precise name, but they are soy sauce cured garlic cloves. They were extremely good.

* Nothing is free! The cost is no doubt factored into whatever you order.