According to the fount of all misinformation, Wikipedia, the lychee entry states that "the outside of the fruit is pink-red". Ignorant fools!
A few weeks ago, a friend sent me a jar of lychee honey from the family plot. Yesterday, I  went to visit her and was taken to see the lychees. This involved quite a trek uphill!
Anyway, we got there. The lychees (荔枝 -   lì zhī) are being harvested as quickly as they can be, in order to get them to market in perfect condition before the season ends soon.

The first thing I noticed was the surprising range of colours in the fruit. I immediately  assumed that they were at different stages or degrees of ripeness. The "stupid foreigner", aka me, was soon put straight.

"No! They are all ripe. That is why we are hurrryng to harvest them!" I didn't hear the "idiot!" at the end of the sentence, but it was all there in the tone!*
It appears that lychees are pink/red when they are pink/red, but not pink/red when they are not pink/red. In fact they come in different colours.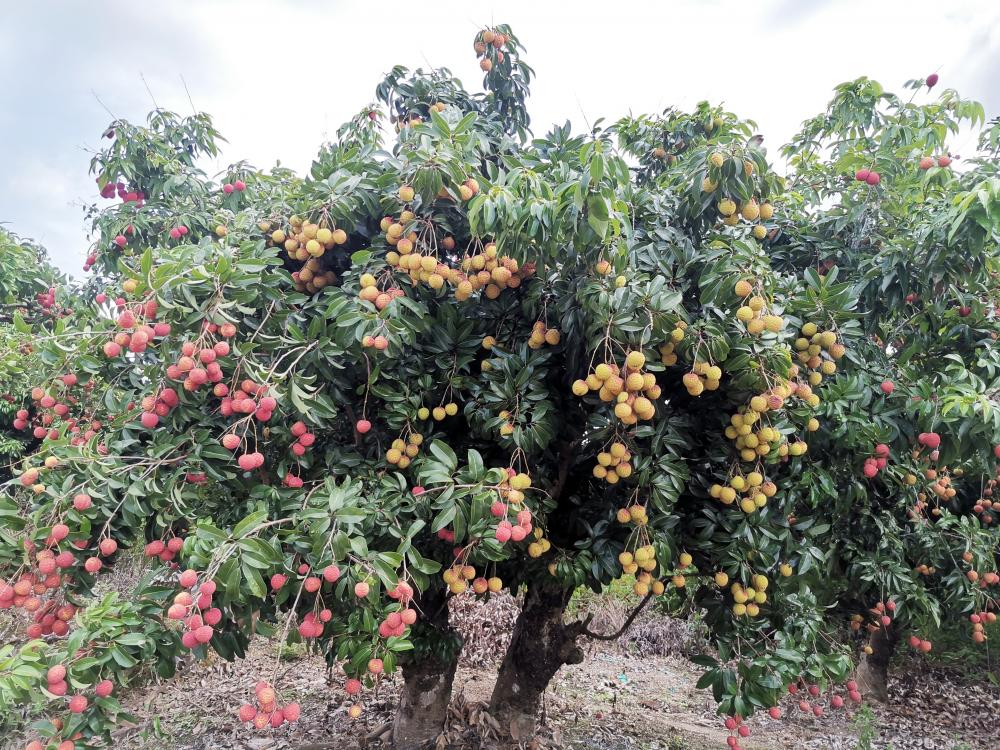 Some were politely growing to Wiki specfications;
others were doing as they damn-well pleased and they were pleased to be yellow (some with a scattering of red freckles to increase their allure)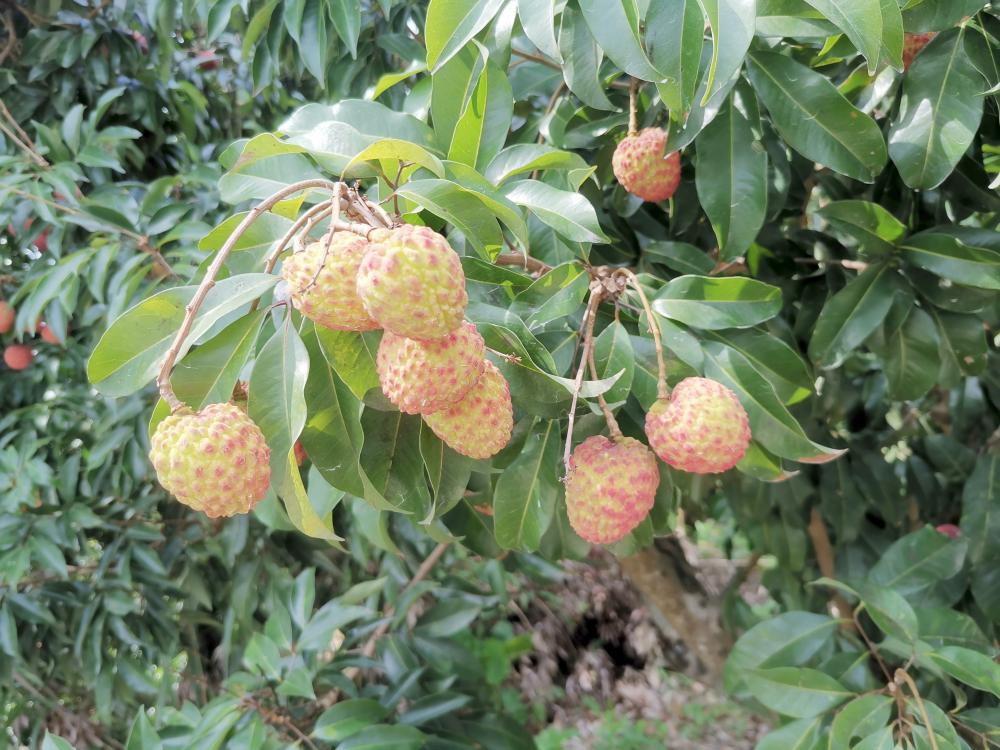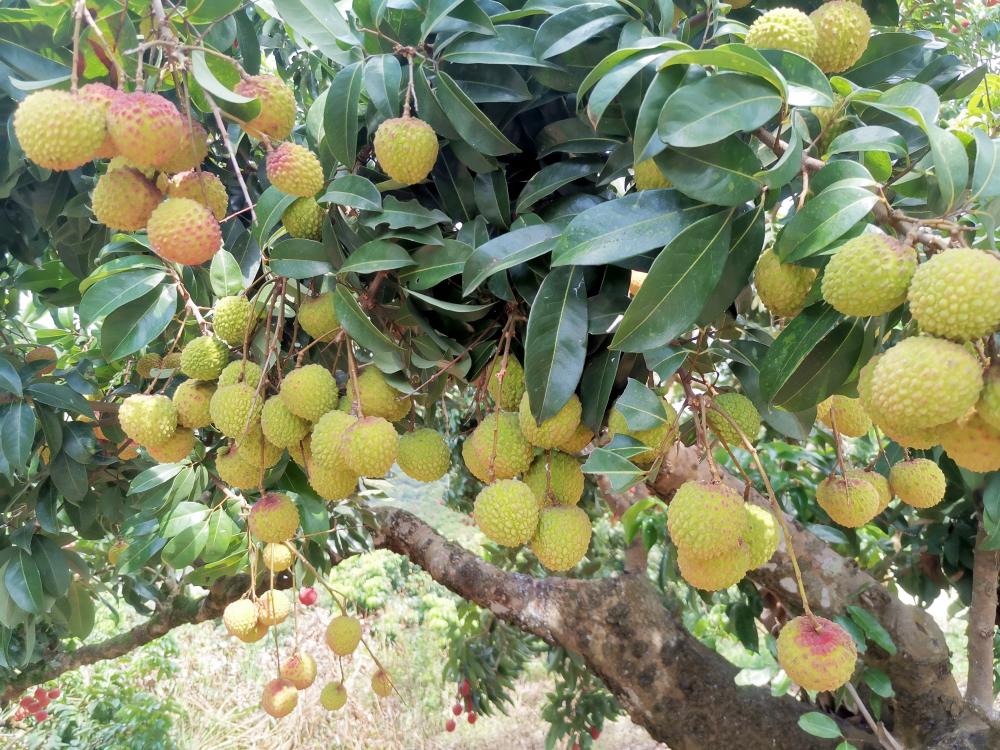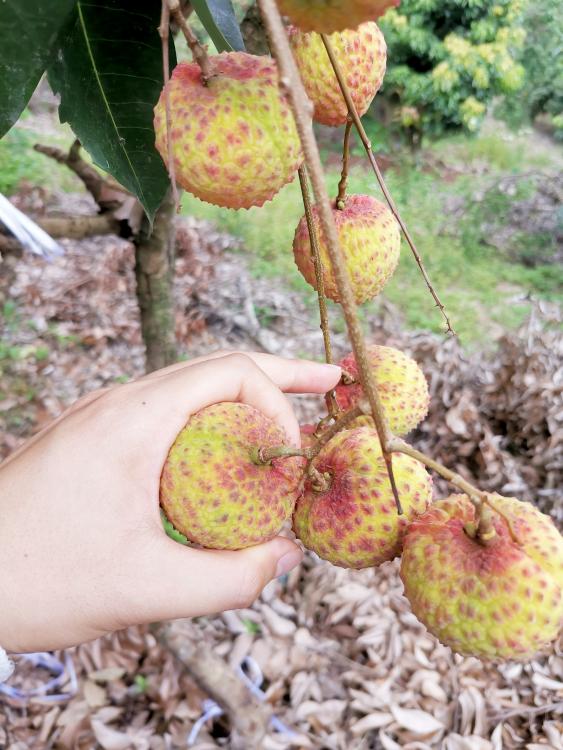 These yellow babies are not only yellow, but are larger than the red ones (the last two pictures show my friend's average sized lady-hand for scale. They are also noticeably more sweet and juicy.

The yellow ones are known as 情人荔 (qíng rén lì) meaning 'lover lychee' as the fruits are heart-shaped.

Finally, I saw these. 青荔 (qīng lì) meaning 'green lychee'.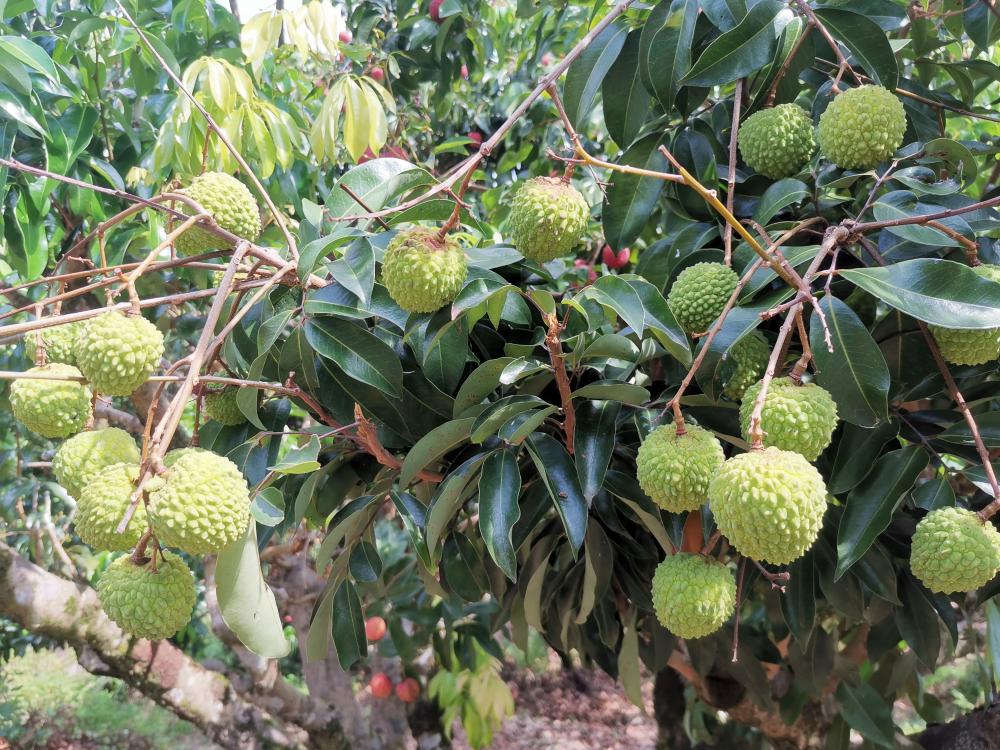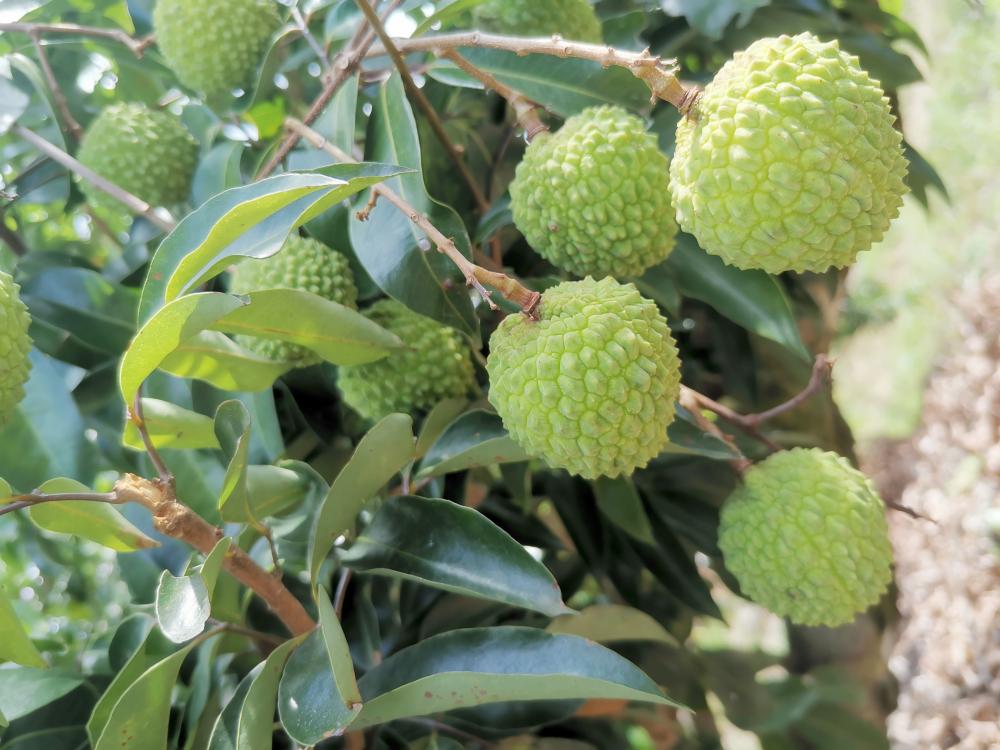 These, I was told, are a new cultivar and still very rare (and expensive). The family has only been harvesting these for two years. They are ripe. I know. I ate the one in the centre of that last image!
* Actually, everyone was very polite, welcoming and happy to explain anything I asked about.