Yesterday, a minor medical procedure was performed.  I had noticed a finger starting to hurt 5 or 6 days ago. Then swelling, redness and heat, along with throbbing pain (fingers have a lot of nerve!), meant a call and plea to get in to see a favorite doc STAT - my hand guy (who is awesome).
Now, you know when a doc says "this is going to hurt a lot" (ahem @Kerry Beal), it's really going to hurt.  (Actually, I call the hand doc my favorite torturer.) I looked at the needle (this was no regular needle)...then a brave face, a look away, et voilà...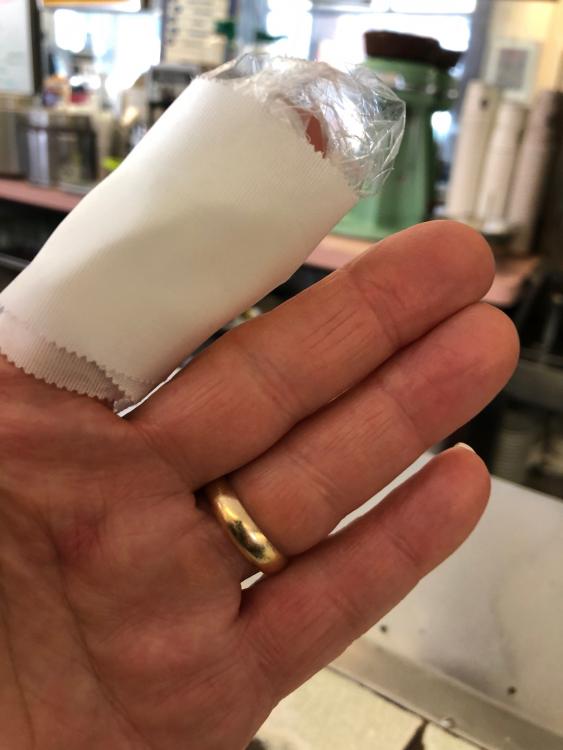 Antibiotics, wound care 4x a day, etc. etc. Felt so much better within 3 or 4 hours. And a revisit tomorrow to hopefully hear him say: "looks good." 
All fine and dandy, except...that's my dominant hand. The one which holds a knife and does a lot of other stuff in the kitchen. I mean, it's not all bad when seeing this doc, as he's right around the block from the classic...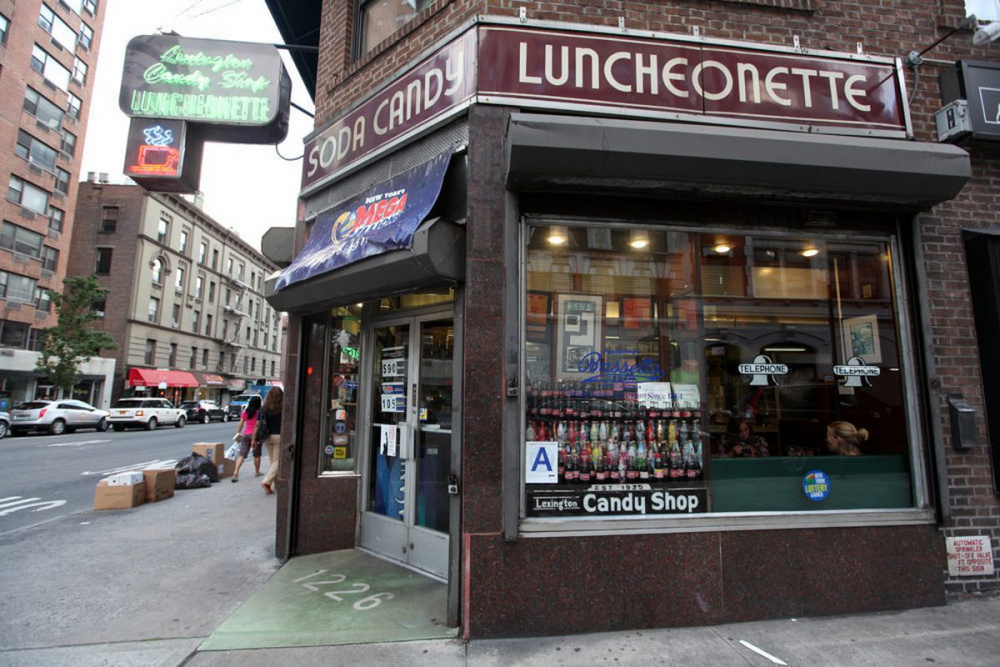 Known for, among other things, pie...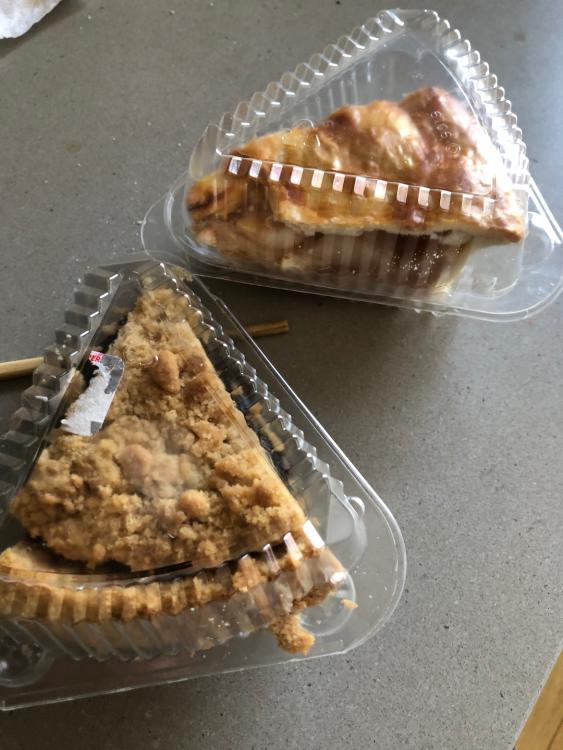 Blueberry crumble and apple pies help with the pain.  And that shop is right across the street from Tal Bagels.
For the one-handed drive home, an everything with a schmear made the drive easier. A good (though large) bagel, needing no toasting when nice and fresh, as this one was.
So...not wanting to deal with lunch, a quick walk over to Scarr's...
Really made Significant Eater happy (and me too). Shit, there was even a Diet Coke!
Now, back to the kitchen, coping and dealing.  An early delivery yesterday included a pound of wild shrimp, and when shrimp show up, the faster they are cooked, the better right? Kinda easy (though cleaning them was a pain in the ass), and then a quick salad topped with a few of those poached shrimp made an easy enough, nine-fingered dinner...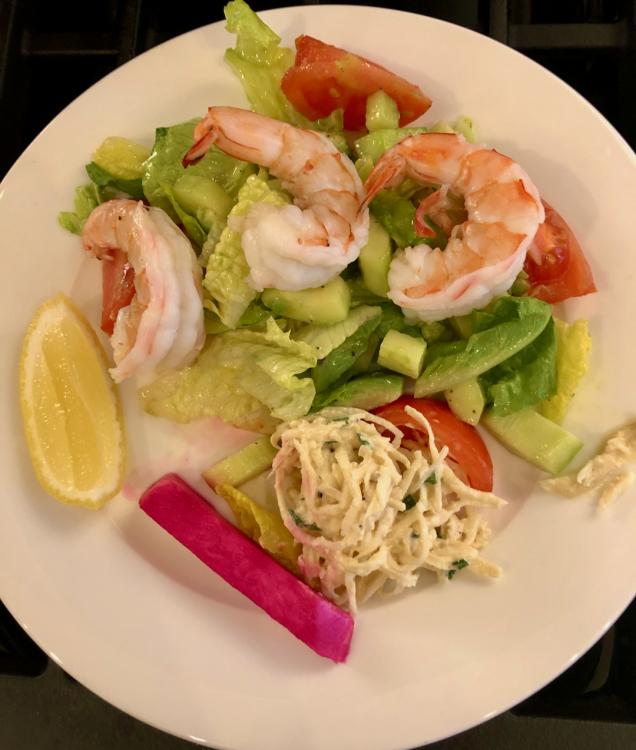 The céleri rémoulade had already been made, and the pickled turnip was a purchased product. A nice baguette rounded it all out.
So - how do you cope?