Some will know I recently moved to a new apartment. It involved the usual stress and trauma. But it threw up some culinary curiosities. I'll mention a few over the next few days.
I had hired someone to help me pack 25 years of essential detritus from a dissolute life prior to the move, but my dear friend J also turned up to help.
While she was packing some kitchen stuff (80% of stuff to be moved was food or food-related), she found this.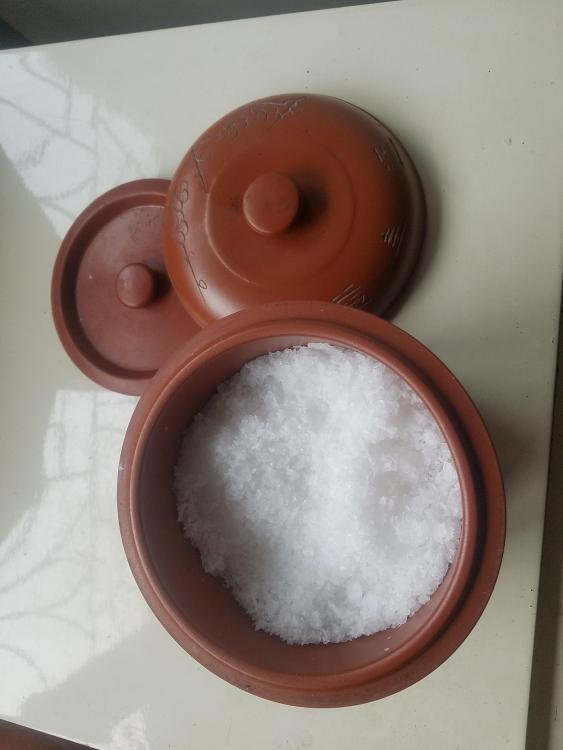 For years, I've been using this double lidded ceramic pot to store my precious supplies of Maldon salt. She was horrified.
I knew it had some ancient Chinese script on the outer lid, but never investigated  I can read modern Chinese, but this is like 6000 years old. J, being a genius can read it!
Turns out the pot is a funerary urn designed to hold the ashes of my ancestors. 
I told her that a) my ancestors can't read ancient Chinese either and b) Maldon salt is derived from the Dead Sea.
Of course, she didn't believe that. Like I said, she ain't stupid!
Anyway, I have no plan to change my storage method.