This is probably the laziest and most simple meal I've ever prepared, but also one of the tastiest, not that I can take credit for that. I had a very busy day (and will do so again tomorrow) and hadn't done any shopping. Luckily, yesterday I picked up some sausages from the local supermarket a couple of days ago and had rice left over from yesterday.

I am no fan of the Cantonese sausages you may know as "lap cheong" or something similar. I never eat them. These, however, I do.
They are 四川麻辣肠 (sì chuān má là cháng) - Sichuan hot and numbing (mala) sausages. Basically they are pork, rice, Sichuan peppercorns and chilli.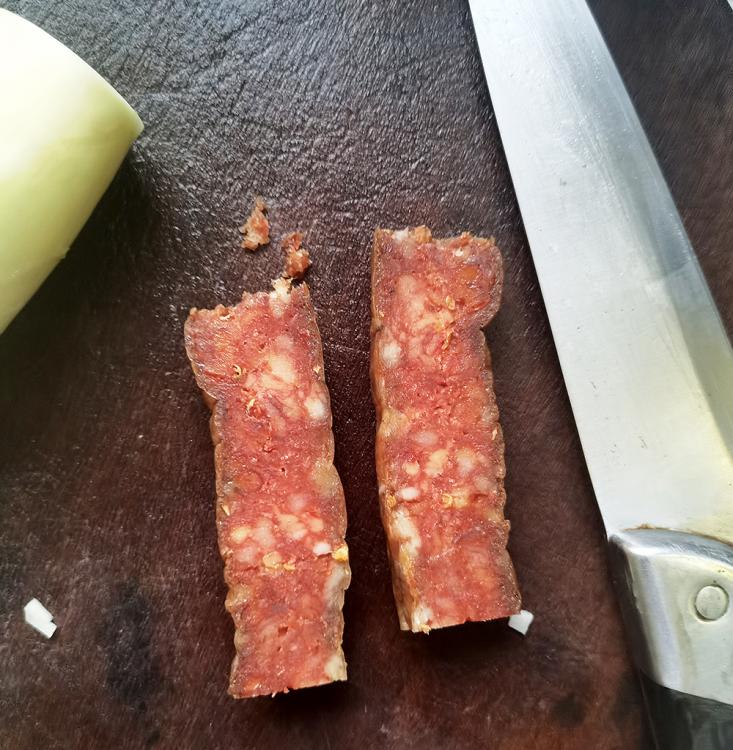 I also had some fresh bamboo shoot.  I always have garlic and ginger. So I fried the ricewith bamboo, sausage garlic and ginger. End of recipe!
Damn! It was so much better than I deserved it to be. And very spicy! Take-no-prisoners Sichuan!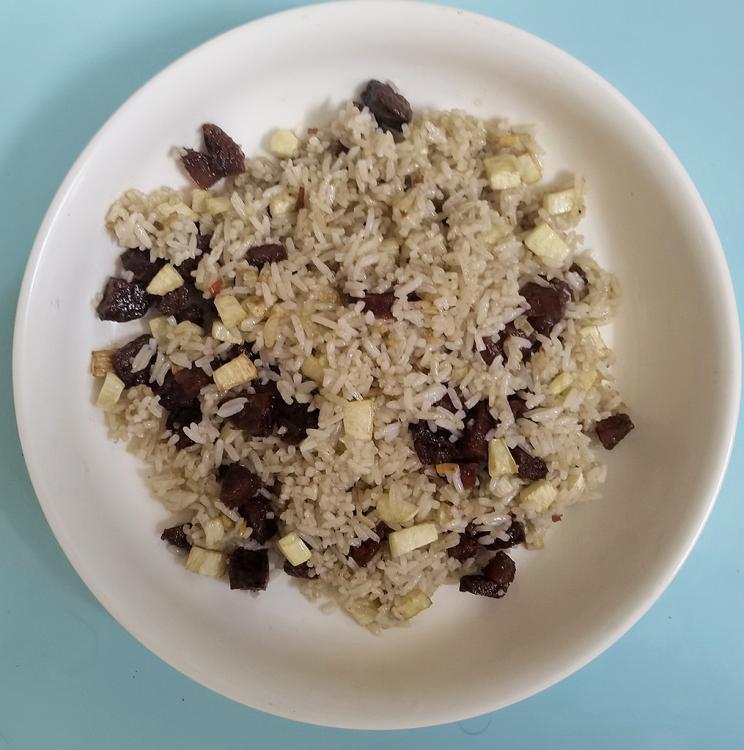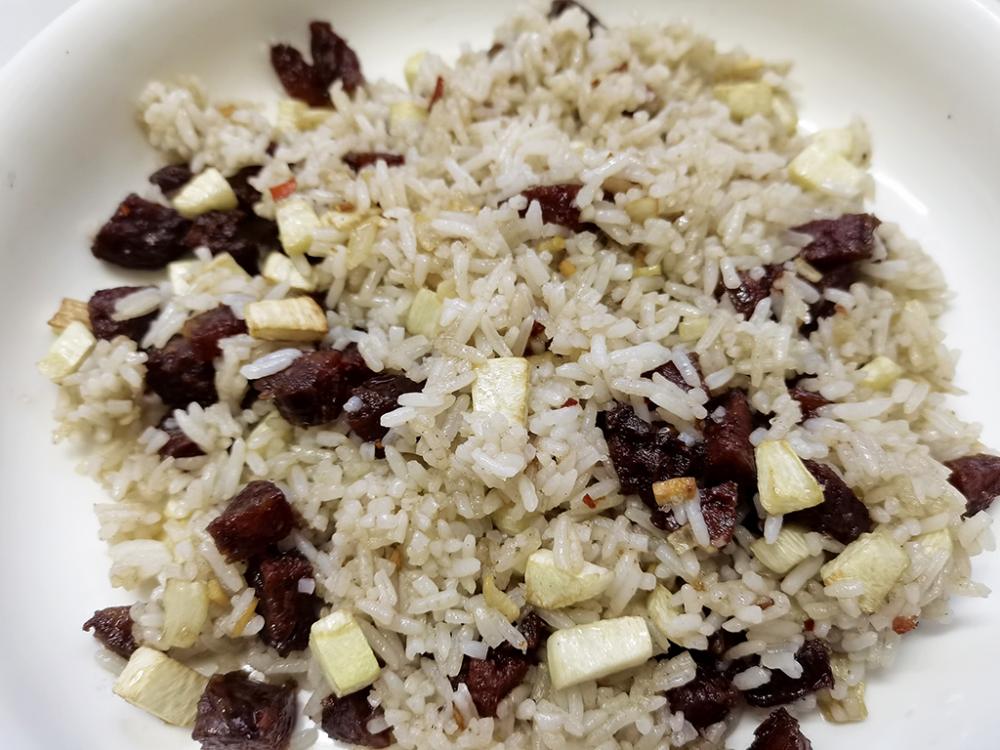 It would have been nice to have had some scallions for aesthetic appeal, but honestly I didn't need them. Anyway, no one is going to see the dish otherthan me, are they⁈