Dinner tonight didn't really happen.
 I was cooking and stuck some chicken legs in my slow cooker (with a few other ingredients, of course) and wandered off to let it do its thing, while I did mine. When I went back to the kitchen to check on it, the light bulb had failed. It was night. I need a miner's helmet.

Now, I'm the sort of person, who never buys one of things like lightbulbs. I always have spares. But I've moved home recently and haven't got round to lightbulb stocking up. The local lightbulb shopping street* is about 5 minutes away, but it was too late. Nowhere else sells them. No light until tomorrow.

Well, I could have moved the slow cooker to another room. In fact I did. It's still bubbling away slowly. But I had other things to prepare and cook that I can only do in the kitchen.

I went out for a bowl of noodles in my local noodle-eria instead of my more adventurous, planned meal!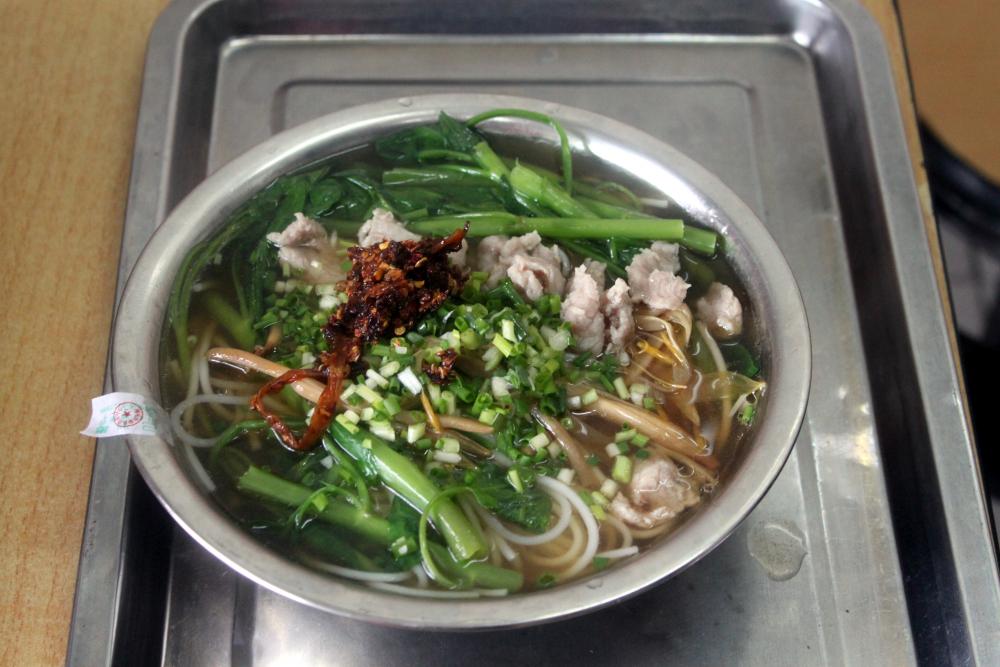 These are 鲜肉粉 (xiān ròu fěn), which rather boringly translates as either 'fresh pork rice noodles' or 'delicious pork rice noodles' or both. They were good, but not what I'd been looking forward to all day.
Still, the chicken won't suffer from a night in the fridge. It'll probably be all the better for it. Luckily my fridge-freezers are not in the kitchen (long story) and one contains a frozen baguette and cheese, so if I get hungry again later ...
* For some reason, shops selling the same things gather in packs here. We have lightbulb alley, computer accessory street, cigarette boulevard, shoe avenue etc. Light bulb alley is my nearest such street.