Family requested oven baked chicken wings and I am always up for that ...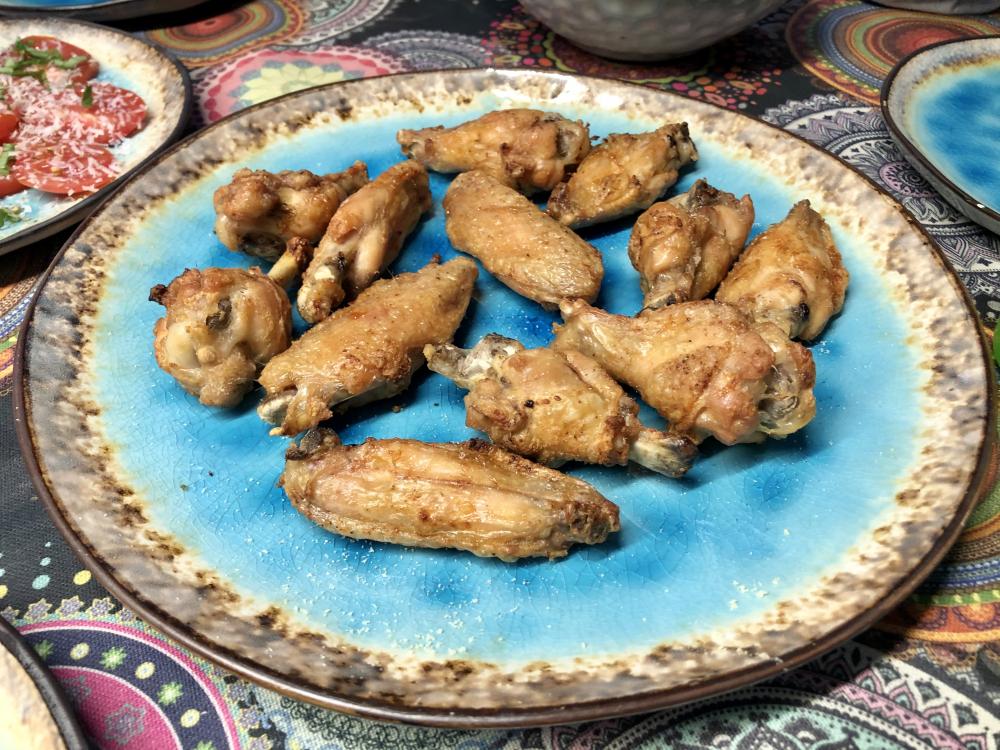 Served with sliced tomatoes, parmesan shavings and basil ...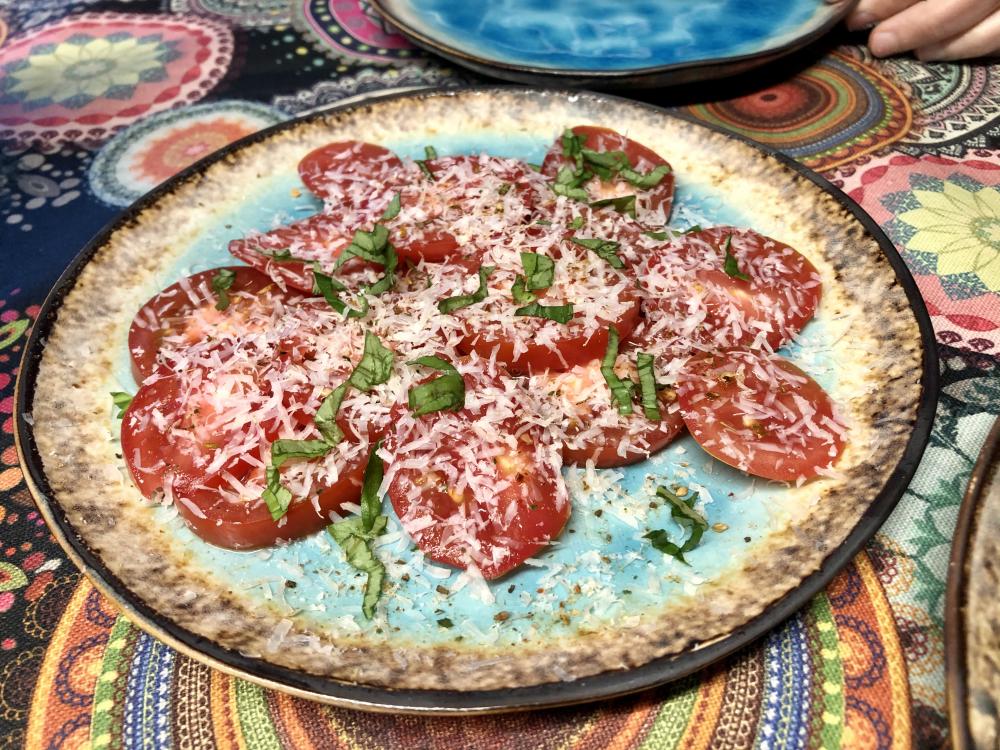 I decided to toss my ones in a Korean marinade (ssamjang, sesame oil, vinegar, garlic, honey) ... we ended up saucing the ones pictured above as well 🤗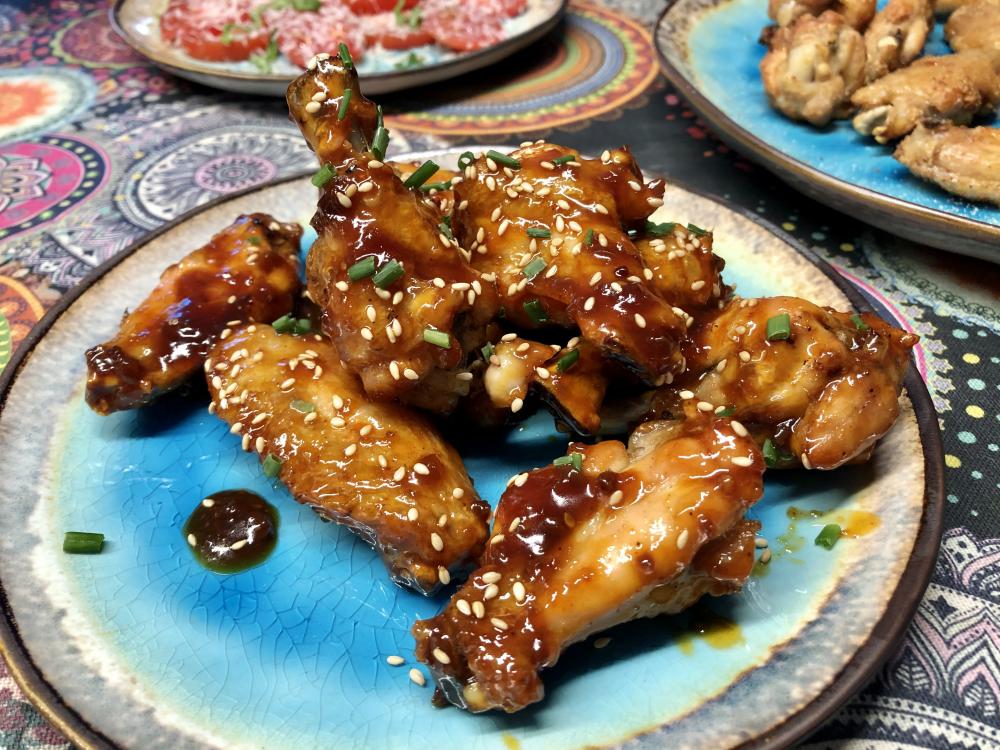 Served with simple smashed cucumbers with seasoned soy sauce, sesame oil and katsuobushi flakes.