Last night, a method of cooking I rarely do at home, I guess for any number of reasons. But a hankering was had (which is what happens when I happened to be channel surfing and stopped briefly on America's Test Kitchen while one of them was making this), so...
I heated a quart of oil (peanut and sunflower mixed) and...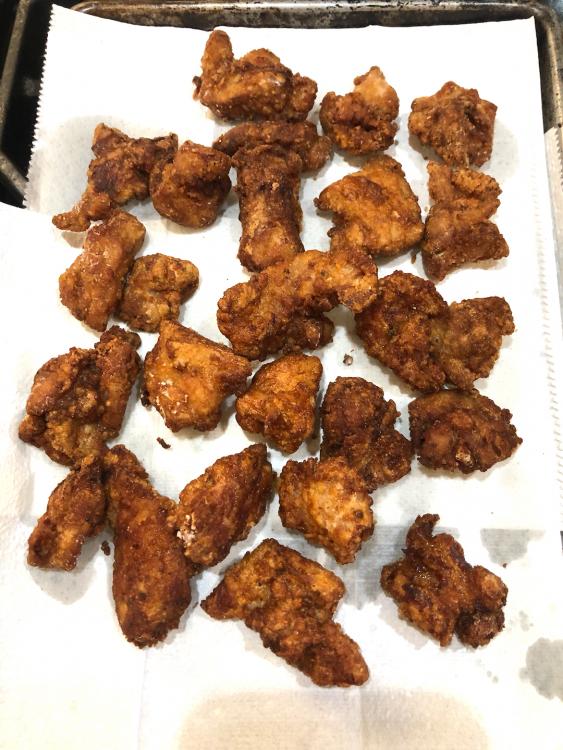 made Japanese fried chicken thighs. Marinated first in soy, sake, ginger, garlic, mirin. The coating was cornstarch.
Karaage and Japanese-style shrimp salad.  Not shown but eaten - cucumber salad and rice. The chicken, as Bridget promised, was super crispy outside and moist and lovely within. 
Mistake was probably cutting the chicken pieces too small. Also, the chicken had been dry brined, which when all is said and done, probably not necessary with that marinade.