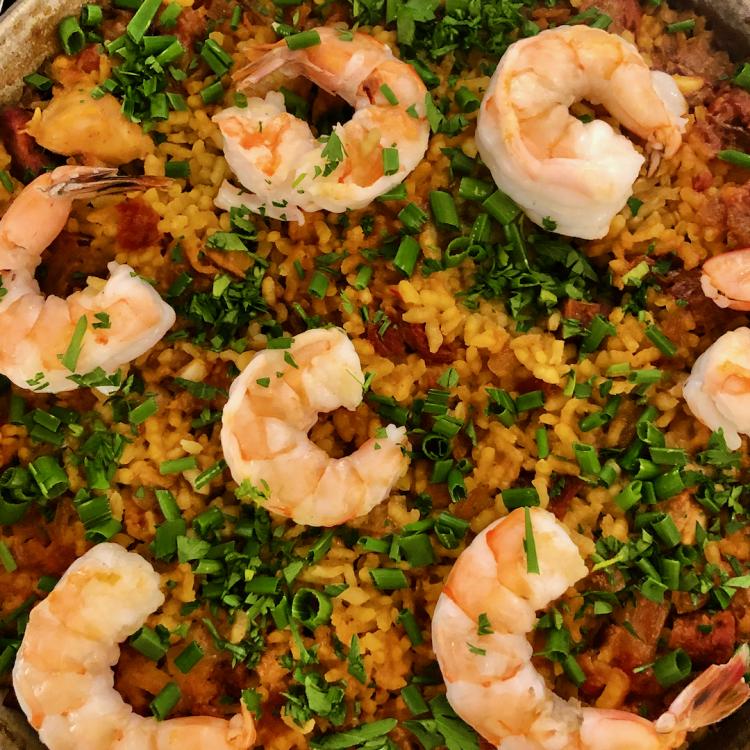 Paella, with chorizo, chicken, and wild gulf shrimp.  When the paella is finished (that is, when I turn off the heat), I put the raw shrimp on top of the rice and cover the whole thing  for around 5 minutes.  Shrimp steams in the residual heat and is super tender, moist and delicious that way.
Peas and carrots on the side.
Oh - the shells were used to make a stock, which was the liquid for this paella.