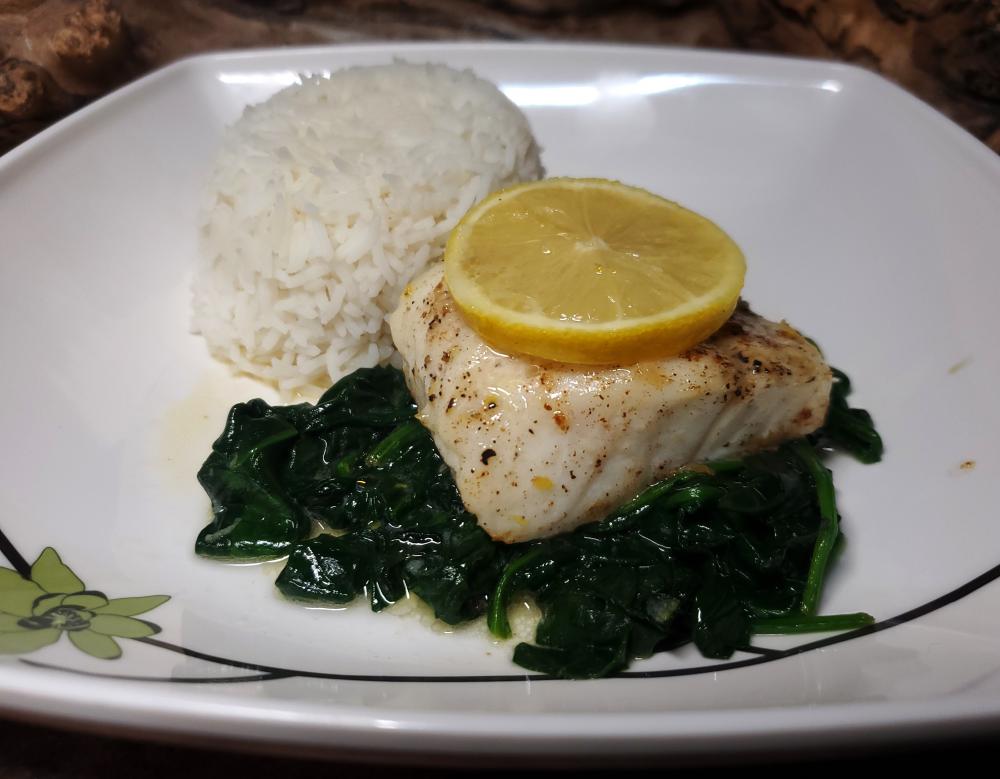 We will be eating fish more often over the next month or two.
A Vancouver island company, Walcan Seafoods starting offering delivery on the Island and the mainland of both fresh and frozen BC Seafood
after the pandemic put their business in jeopardy.
Tide to Table - Walcan Seafood.
I ordered the Pacific Treasures Box on  Wednesday and my order arrived yesterday morning.   
Halibut, Lingcod, Petrale sole, Spring salmon, Sockeye salmon, Albacore Tuna Loin and Spot Prawns. 
Cooked the lingcod last night.  Simply oven baked with garlic, butter and lemon served with
spinach and rice.    
Looking forward to halibut season and spot prawn season when we can order fresh delivered.