Is everyone sick of seeing my boxes lol?   I'm still just over the moon that I can get them.  Imperfect today.  Came with an ice pack enclosed in the foil bubble wrap, but not a thing was frozen (it's also a lot warmer than the below freezing highs of last week).  
Todays haul: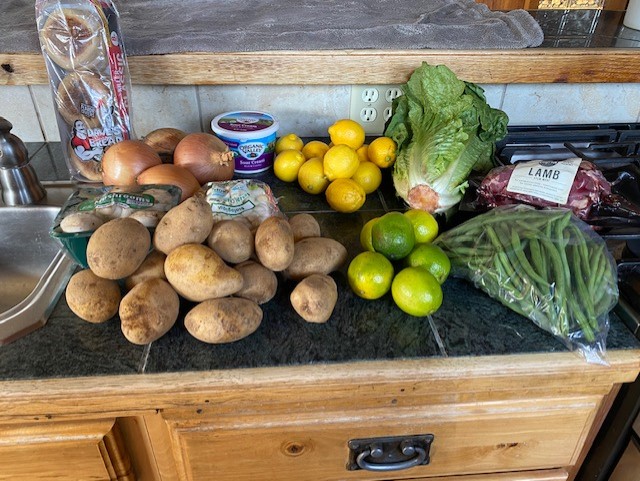 Everything seems great especially the green beans again.  I wouldn't have ordered sour cream but I was almost out and not sure if we would hit a grocery store soon (we did, but that's ok...we use sour cream a lot).  And LAMB

Also, I placed my Misfits order at exactly 3 when my window opens.  I don't know if it was because I was earlier than normal, but they have expanded their selection by a ton.  They even had a meat/seafood category.  Granted there were only 3 items, but I'm guessing they might be expanding that way.  More veggie and fruit options too.  MANGOS.  We will see if they are decent.  And I bought fennel.  Dunno what I'm going to do with it...never bought it before, but I'm looking forward to a new ingredient.