Today's cook from This Will Make It Taste Good is Sweet Heat Side of Salmon p 307, in which Sweet Potential preserved fruit gets cooked into a glaze with jalapeño peppers, garlic, vinegar, soy sauce and citrus juice. The warm glaze is slathered on a side of grilled salmon which is then served with a salad of arugula, radishes and herbs.
I used some of the pineapple & lime Sweet Potential and cooked a salmon filet on the Philips grill rather than a whole side.   Green onions aren't mentioned but appear in the book photo and were a good addition. 
This was quite good.  The glaze is vinegar-y enough to serve as a vinaigrette for the greens.  I added a serving of rice after I took the photo although this would be fine on its own as a salad. 
Back to that book photo, you will see salmon with a glaze that is a light golden color with prettily colored fruit and green slices of candied jalapeño.  
Rather like mine looked BEFORE I added the soy sauce and vinegar: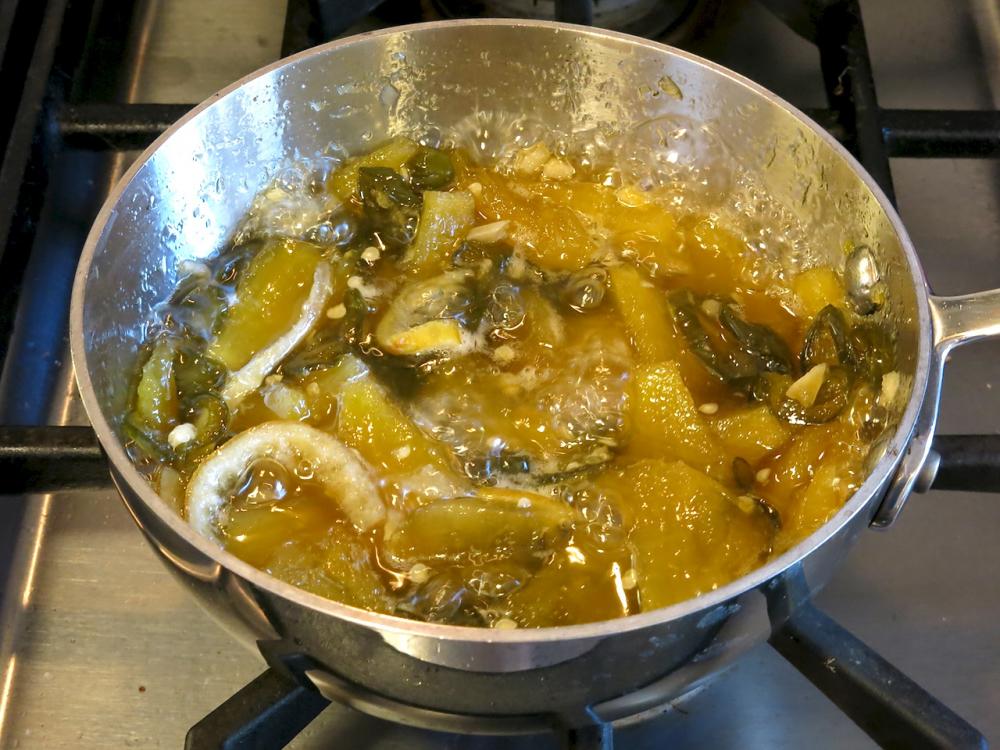 Here it is after adding those ingredients and cooking it down as directed.  Not so pretty, right? 
It tasted fine, but the photo did a rather poor job of managing my expectations!