I received my book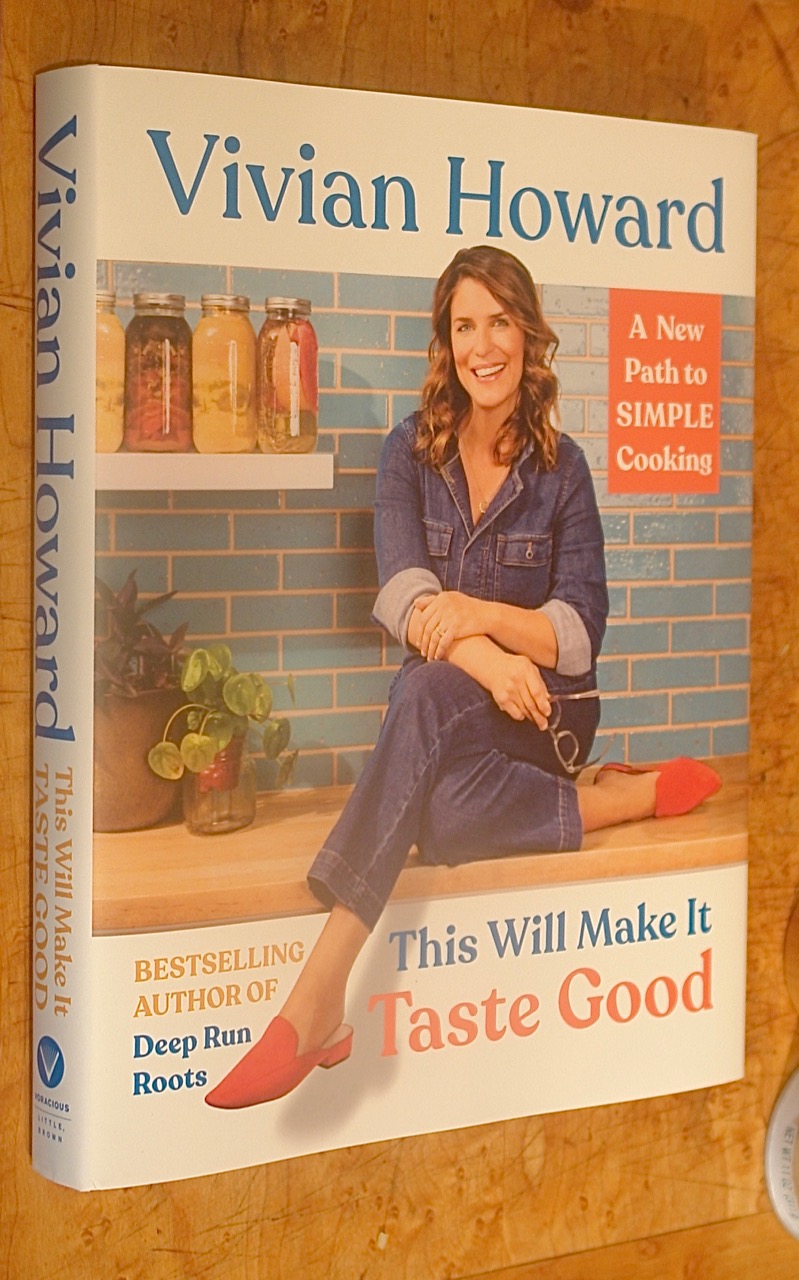 just now
Ok an hour ago.
Im a big fan of Chef VH for many reasons 
having viewed the various PBS shows , and studied Deep Run Roots
Chef VH is a bit different than most.
I still see that in this book.  It more glossy 
and a bit more ' produced. ' 
no matter,  a few , glossy pics that have noting to do 
w her ideas and philosophy about ingredients and thinking about them
OK.  so be it.
Ive read several of the Rx's  ,including
Red Weapons 
Im not going to make this any time soon.
but I deeply appreciate how much I might enjoy it
with Chef VH additional insights.
as soon as I get around to making it.
CookBooks do many things for us
sometimes we makes Rx's out of them
and enjoys the chef's insights that go with the technique 
and the ingredients. 
this is a similarly fine book
that complements 
Deep Run Roots,
there is a deep understanding of ingredients , and 
many new ideas here .
and ref : Red Weapons ?
Chef VH points out the Rx did not start as her own 
and went through one or two other chefs
to get to her own version.
who mentions  that these days ?
so
if you don't have Deep Run Roots 
consider it 
and then get this tome also 
you won't regret either
if  just to read and think about these ideas for later.
Cheers
Chef VH
outstanding\ng  book , 
in the same tradition as
Deep Run Roots
cheers again !