Beef with Bitter Melon - 牛肉苦瓜

 
The name may be off-putting to many people, but Chinese people do have an appreciation for bitter tastes and anyway, modern cultivars of this gourd are less bitter than in the past. Also, depending on how it's cooked, the bitterness can be mitigated.
I'll admit that I wasn't sure at first, but have grown to love it.

Note: "Beef with Bitter Melon (牛肉苦瓜 )" or "Bitter Melon with Beef (苦瓜牛肉)"? One Liuzhou restaurant I know has both on its menu! In Chinese, the ingredient listed first is the one there is most of, so, "beef with bitter melon" is mainly beef, whereas "bitter melon with beef" is much more a vegetable dish with just a little beef. This recipe is for the beefier version. To make the other version, just half the amount of beef and double the amount of melon.

Ingredients

Beef. One pound. Flank steak works best. Slice thinly against the grain.

Bitter Melon. Half a melon. You can use the other half in a soup or other dish. Often available in Indian markets or supermarkets.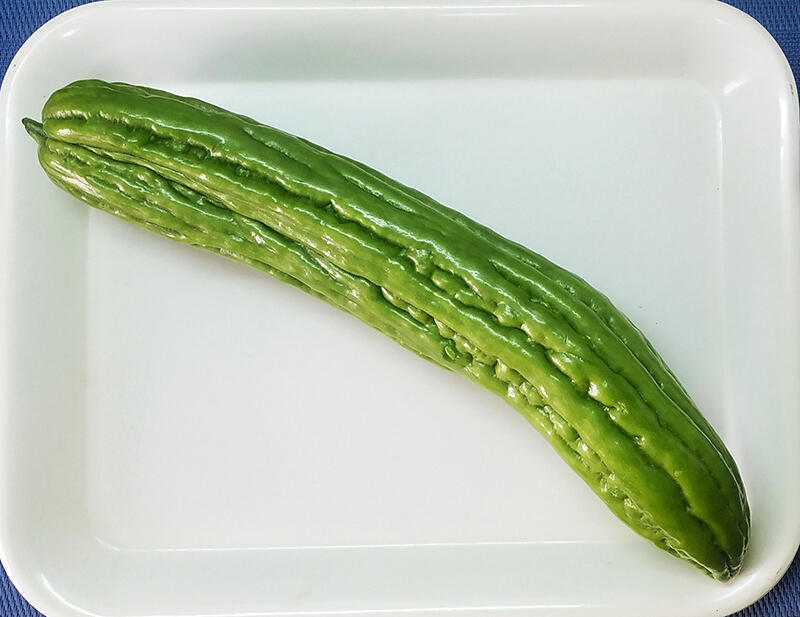 Salted Black Beans. One tablespoon. Available in packets from Asian markets and supermarkets, these are salted, fermented black soy beans. They are used as the basis for 'black bean sauce', but we are going to be making our own sauce!

Garlic. 6 cloves

Cooking oil. Any vegetable oil except olive oil

Shaoxing wine. See method

Light soy sauce. One tablespoon

Dark soy sauce. One teaspoon

White pepper. See method

Sesame oil. See method

Method

Marinate the beef in a 1/2 tablespoon of light soy sauce with a splash of Shaoxing wine along with a teaspoon or so of cornstarch or similar (I use potato starch). Stir well and leave for 15-30 minutes.

Cut the melon(s) in half lengthwise and, using a teaspoon, scrape out all the seeds and pith. The more pith you remove, the less bitter the dish will be. Cut the melon into crescents about 1/8th inch wide.

Rinse the black beans and drain. Crush them with the blade of your knife, then chop finely. Finely chop the garlic.

Stir fry the meat in a tablespoon of oil over a high heat until done. This should take less than a minute. Remove and set aside.

Add another tablespoon of oil and reduce heat to medium. fry the garlic and black beans until fragrant then add the bitter melon. Continue frying until the melon softens. then add a tablespoon of Shaoxing wine and soy sauces. Finally sprinkle on white pepper to taste along with a splash of sesame oil. Return the meat to the pan and mix everything well.

Note: If you prefer the dish more saucy, you can add a tablespoon or so of water with the soy sauces.

Serve with plained rice and a stir-fried green vegetable of choice.