As some people here know , Im Fond of my Fonde-less pans 
I enabled myself this time :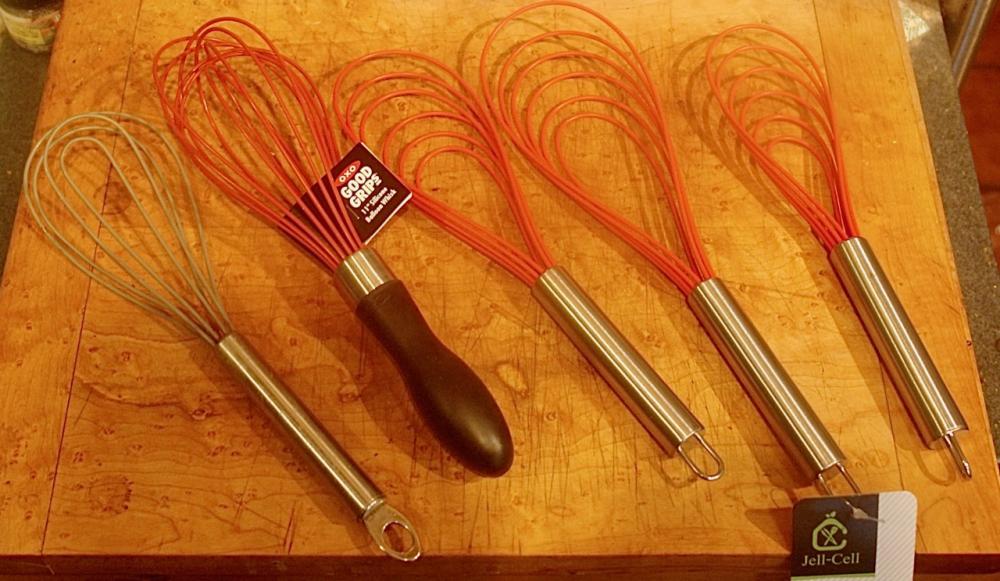 the flat whisk on the L is Cuisi-Pro , over 20 years old.   they had or might still have great stuff
A Canadiene company I think .  have their Micro-Plane's and measuring spoons and cups.
the Cuisi has a little damage on one wire where the silicone separated.
soooo 
note the three on the R  Different sizes , sold as one unit .  nicely made
and I though id like the GoodGrips silicone coated whisk 
why not.
many of of know , Red is Best , so there it is.   these flat whisks 
work well when dealing w Fonde dans YourPan
Fond-Less or not.  if you dont have a flat whisk , consider it.
Red is Best