Two of our favorite local restaurants offered meals to take home  for the holiday. Both Cervo's and Cafe Katja had full meals if you so chose, as well as much of their standard (well, standard pandemic) take home fare.
At Cervo's, I bought another chicken to be roasted, shrimp cocktail made from those gorgeous, fresh, wild North Carolina shrimp, and: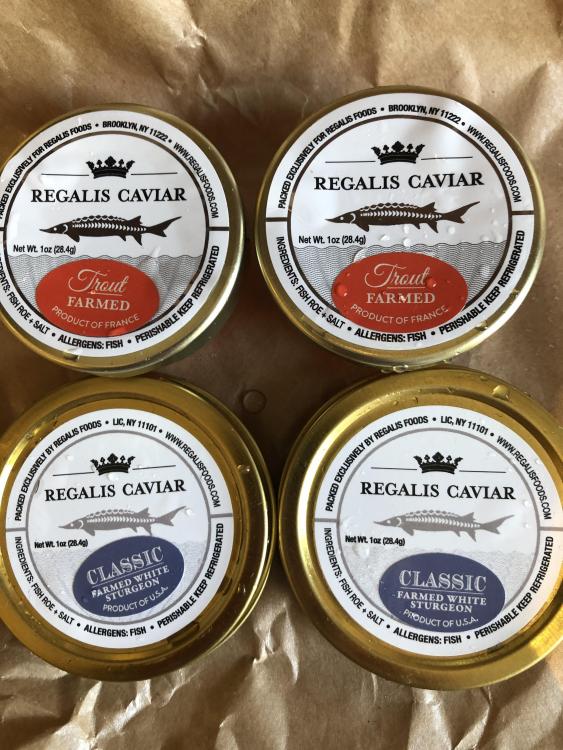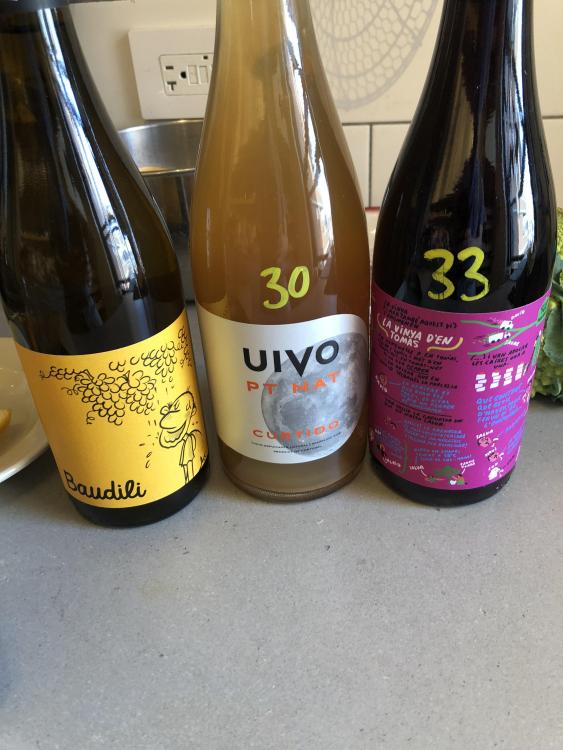 When I went to pick up, the chef told me that they had sent him these really large rib eye steaks in addition to the smaller ones he had ordered, and asked me if I wanted them instead. I said: "Sure!" They're big. And then I just asked them to pick me 3 fun wines, which they happily did.
Here's the Cafe Katja stuff: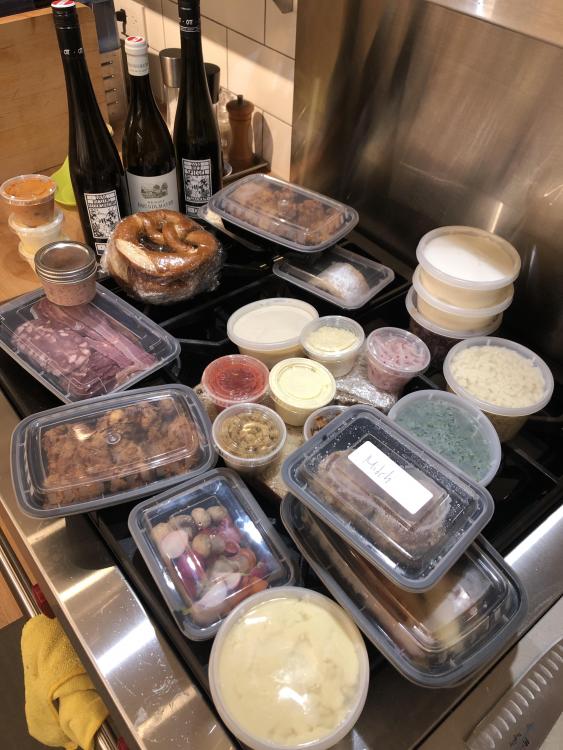 4 pretzels with liptauer and butter, 2 fried chicken thighs, spaetzle with its sauce, Austrian meatballs, Jaeger schnitzel, roasted root vegetables, pickled vegetables, aufschnitt teller, red cabbage and apple salad, kale caesar (feh), strudel, and schlag. Oy. 4 bottles of Austrian wine accompanied.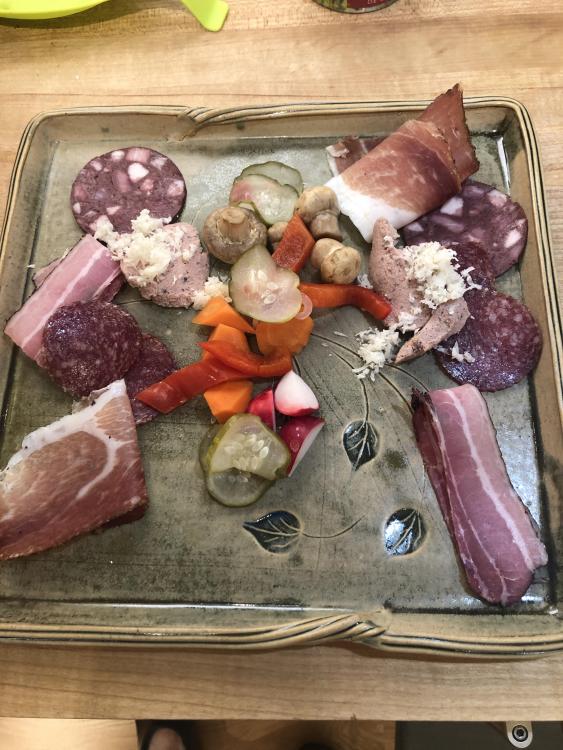 The aufschnitt teller, only using some of product. Their house-made liverwurst happens to be great. 
And my poor fridge...
Merry Christmas, everyone.