2 hours ago, weinoo said:

There are 3 pounds of butter in this lovely Bordier bag (the bag was free!).
I just finished up the last bar of Bordier butter so I need to stock up. The local shop where I pick it up offers quite a few flavors.  I usually just get the demi-sel but I heard the seaweed (agues) is good.  
In addition to sweet, demi-sel and seaweed, they currently list smoked sea salt, piment d'espelette, garlic, fresh herbs & szechwan pepper, lemon olive oil, yuzu, vanilla bean, buckwheat, fennel and raspberry in stock.
Any recommendations?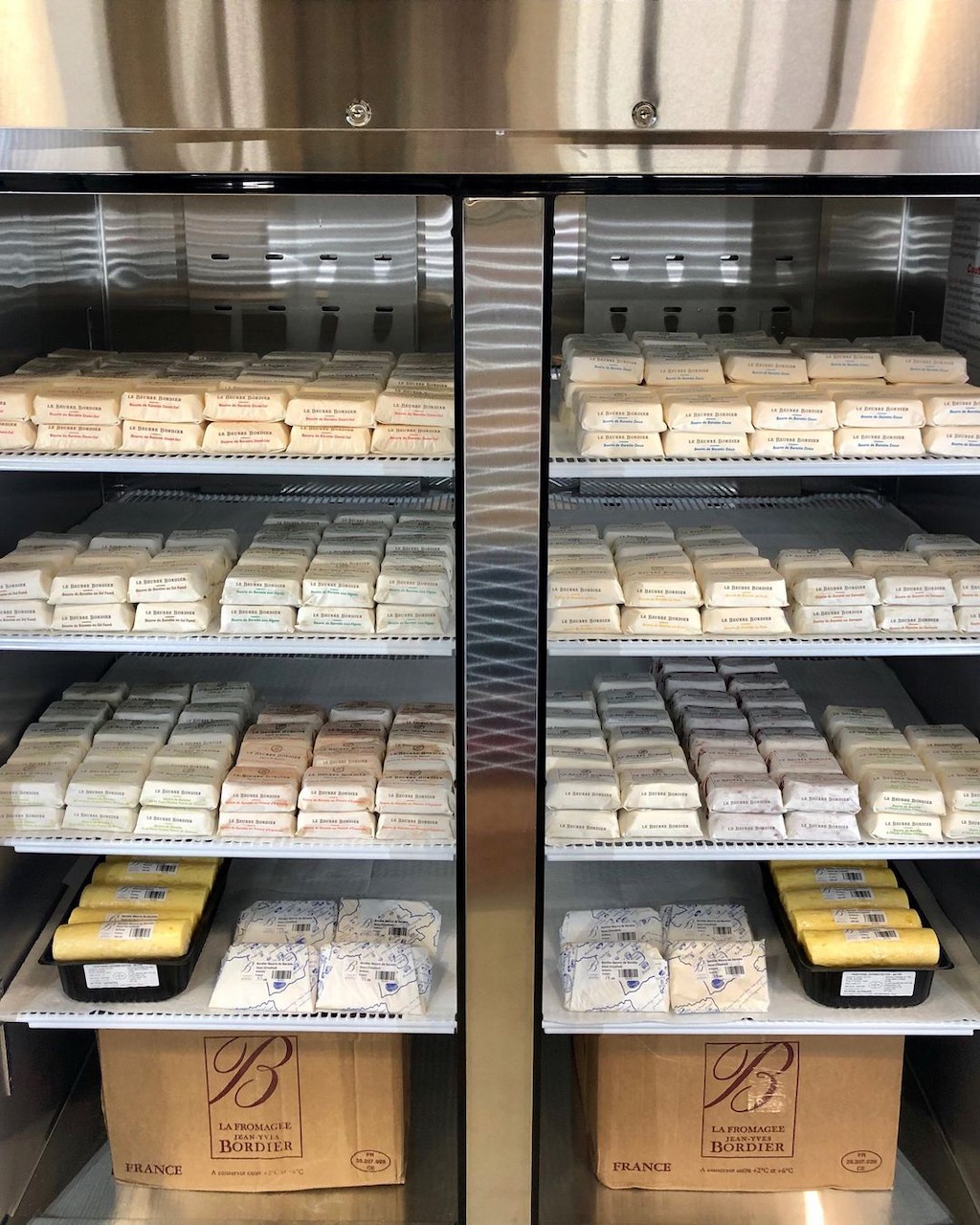 Their fridge after arrival of a shipment