The little one had a field day today. After gladfully assisting lunch prep, he volunteered to take over the frenching of the SV goose legs I made three days ago (12h @ 80oC).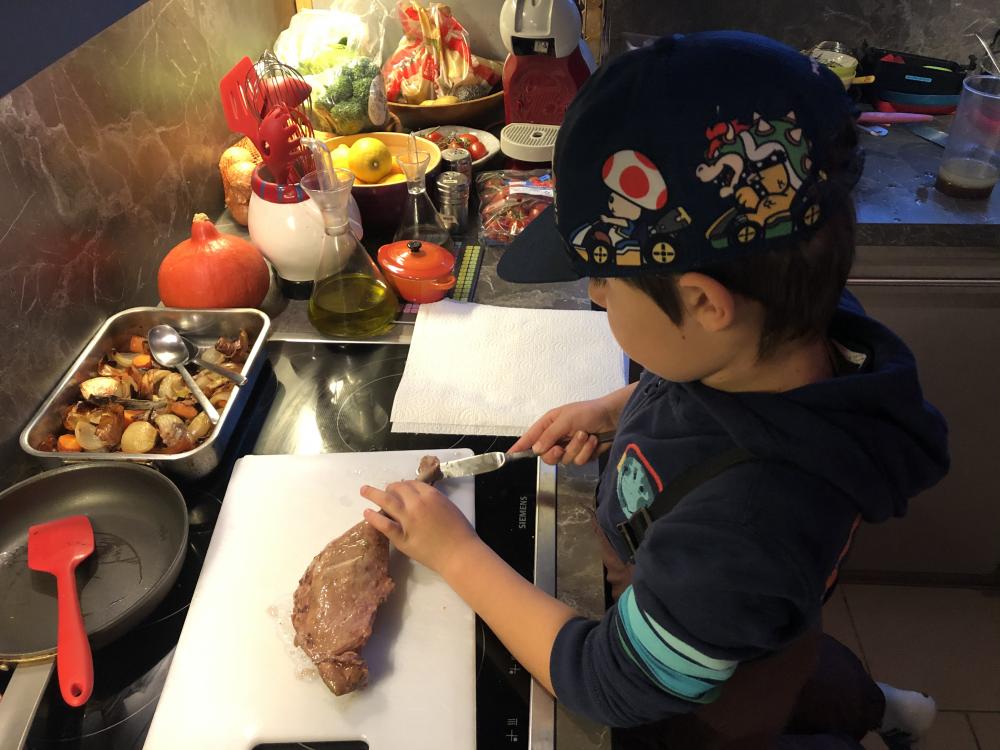 So, once more ... goose legs. With braised red cabbage (pear, juniper, cinnamon & clove) and a lovely intense sauce based on roast veggies & SV bag juices.
Two kinds of (commercial) dumplings: Brezel dumplings and "half/half" potato dumplings with roasted rye bread stuffing.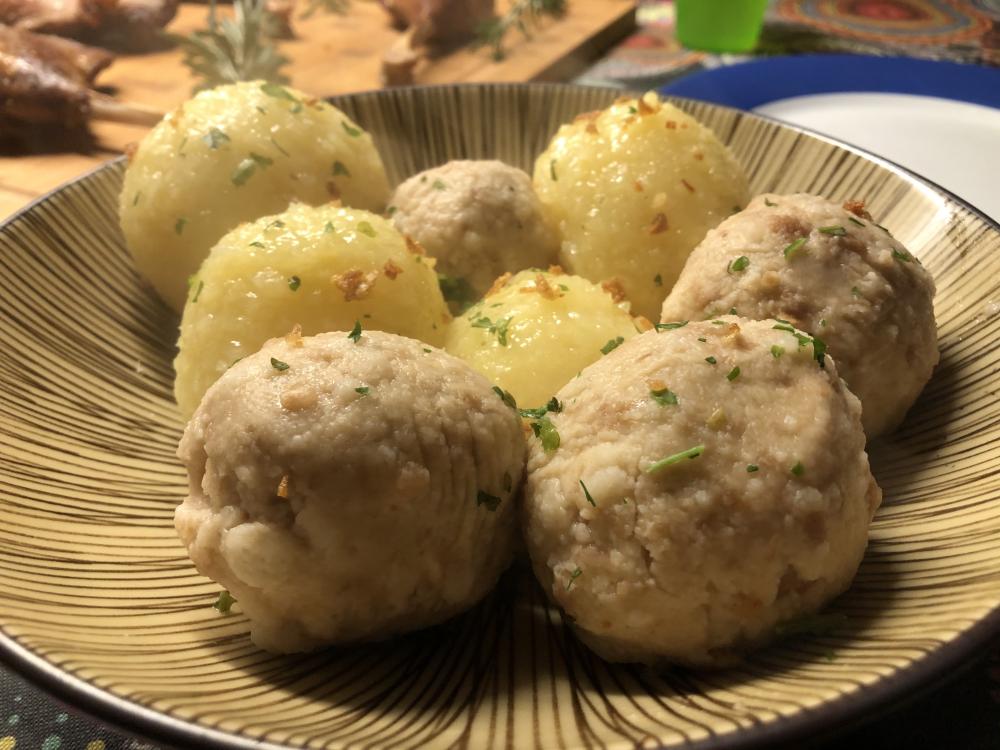 Yum (and behold the frenched bone 😜) !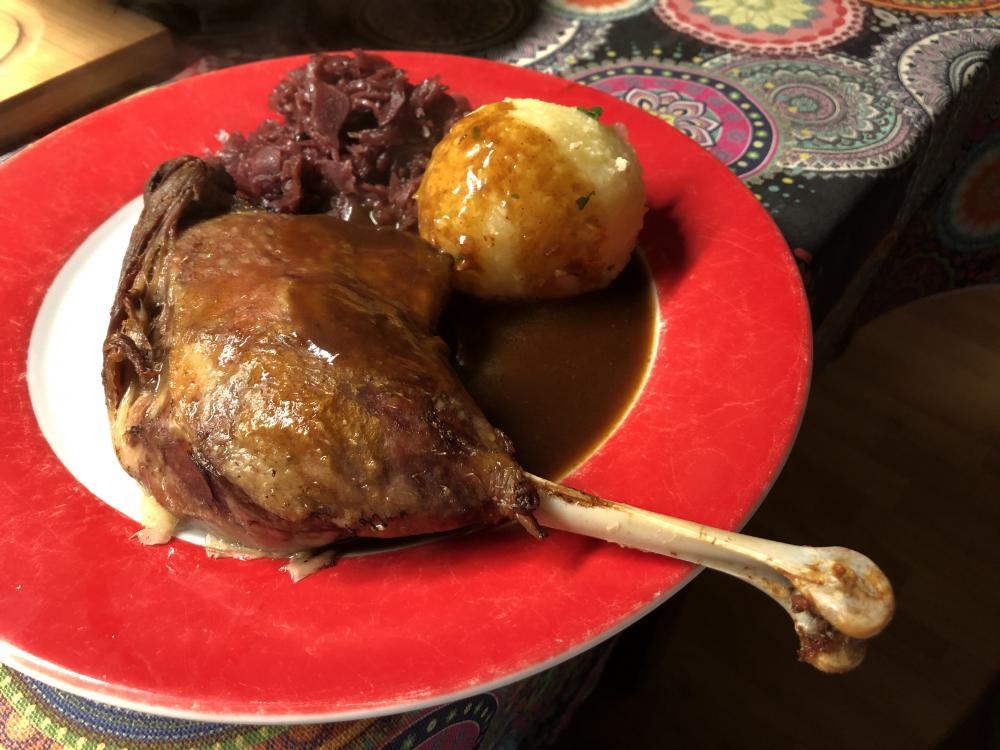 Little one ate an entire leg. He was more than stuffed and essentially floated, when I put him into the bathtub later ...
I was stuffed as well but added more pear to mitigate the feeling. It worked well 🤗