Here are some random dinners from around here. 
This is Baccala' Mantecato. I guess it's like Brandade but without the potatoes. It is baccala that has been steeped with some flavorings (like peppercorn, onion, bay leaf and the rest) and then whipped with olive oil. We like it enough that it has its own designated bowl. 😃 It's usually served atop crispy fried polenta crostini, but we didn't have the patience for that this weekend!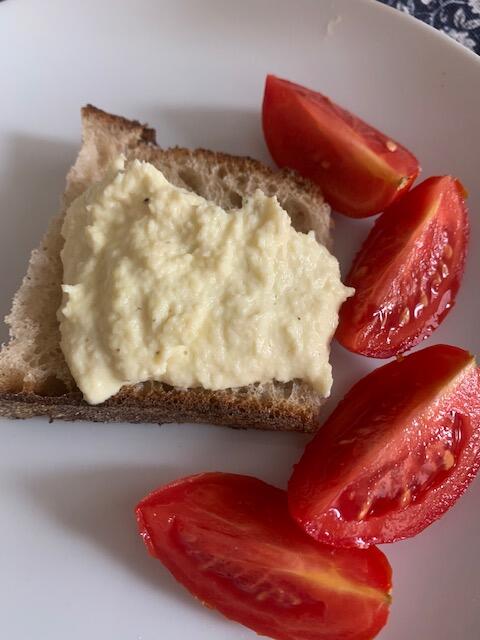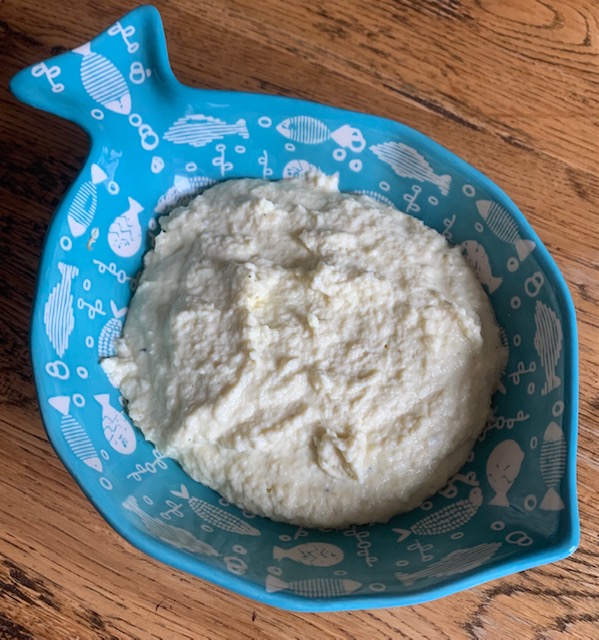 Then a seafood risotto made with calamari, shrimp, jumbo shrimp (sadly not pictured), clams and mussels.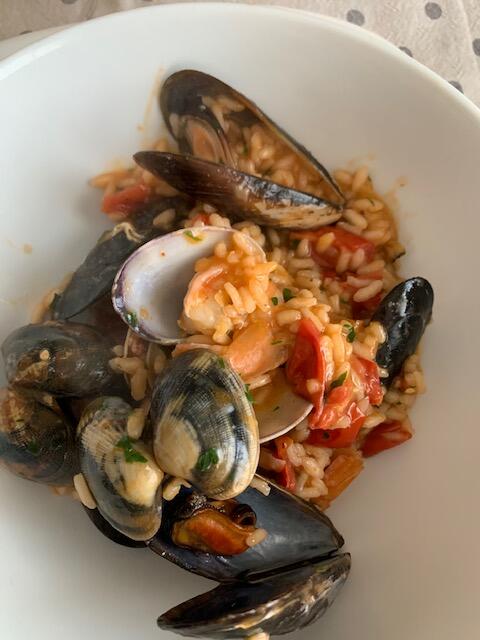 Then we have pork baked inside garlic bread. It's a riff off a Tuscan dish, which is just a pork filet cooked in a baguette, usually with rosemary, sage and garlic. Sometimes fennel seed. I "Americanized" it, basically making it garlic bread! First I seared the filet on all sides, then made the garlic bread, using olive oil instead of butter. Then you make a sandwich out of it, cover the whole thing in pancetta, tie it up, and bake until desired doneness. I'm not a fan of cooking pork at all, this was a special request. (I'm not good at it, it's always dry, or....wrong.)The sides were mashed red-skinned potatoes, sautéed turnip tops (with absolutely NO flavor whatsoever) and those are some mushrooms on top of the mash that I had to cook because they were about to go bad.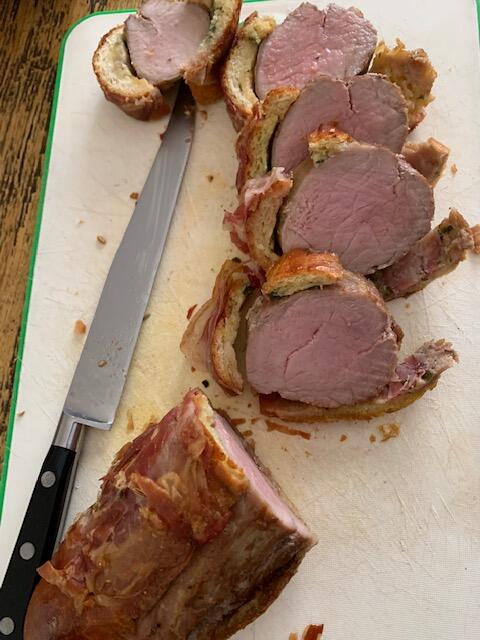 And finally, we had a COVID scare this weekend, scarily, so the kid in the family got baked pancakes two nights in a row. The parents had lots of wine. 😁 (P.S. His results came back negative.)