Everyone's dinners have been looking amazing this week. I'd eat at any one of your houses! 
I've been very boring this week, a lot of the same, vegetable soup, salmon etc. 
But here are some things. 
This weekend, I made pasta e fagioli again and this potato, leek and green bean bake. I was looking for a new use for green beans because I am getting sick of them. They keep showing up in my CSA.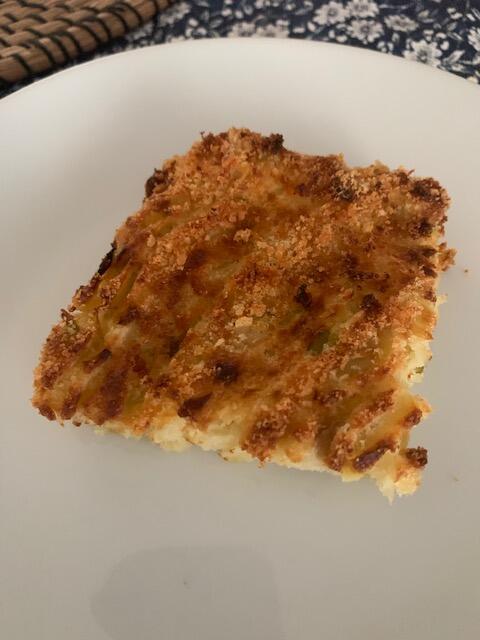 Then I made bialys for one night. I like smoked salmon, but I like other smoked fish better than I can't get here. So I usually like a thin layer of salmon. One day I will attempt my own baked salmon (the hot-smoked kind).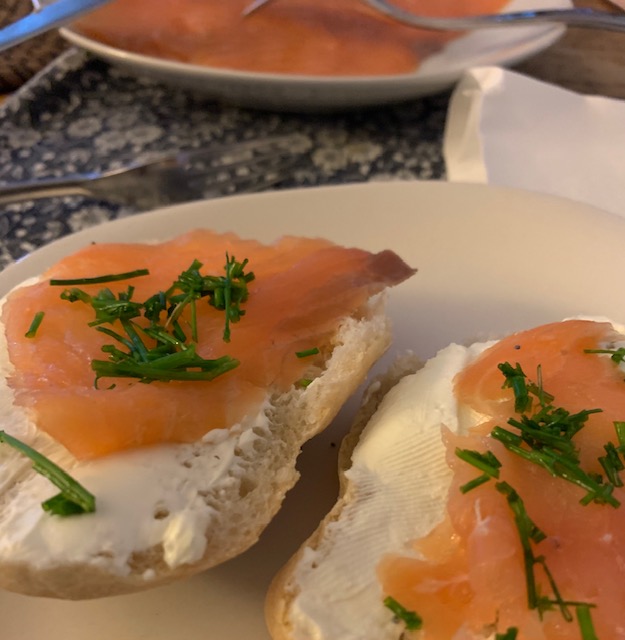 I've been envious of all your delicious Asian foods and Sunday I went to the Asian market and they had fresh noodles so I attempted to make a stir fry with whatever vegetables I had in the fridge, along with fresh cilantro and lime.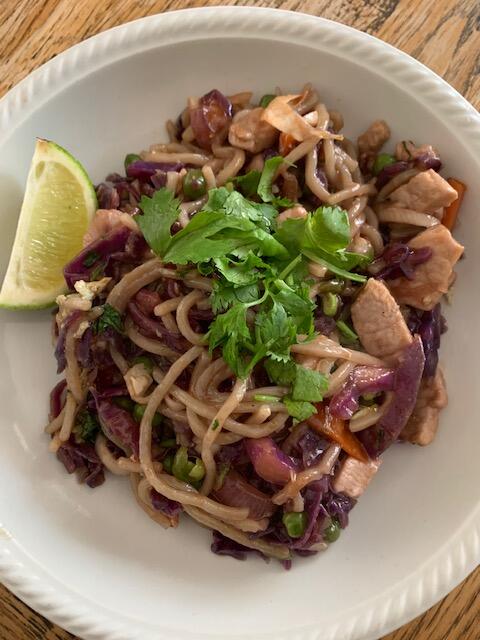 And finally, risotto alla Milanese, without the marrow and with my own stock.