On 12/28/2020 at 8:57 AM, Duvel said:

Who wouldn't ? Seriously - gorgeous dish !
 Thanks @Duvel.
@Kim Shook, I love the idea of your cute little Quiches. 
Made dinner for breakfast again this morning.
Had planned to make one of Moe's favourite meals, for dinner but
Italian Rosemary Chicken served with Pasta Aglio E Olio.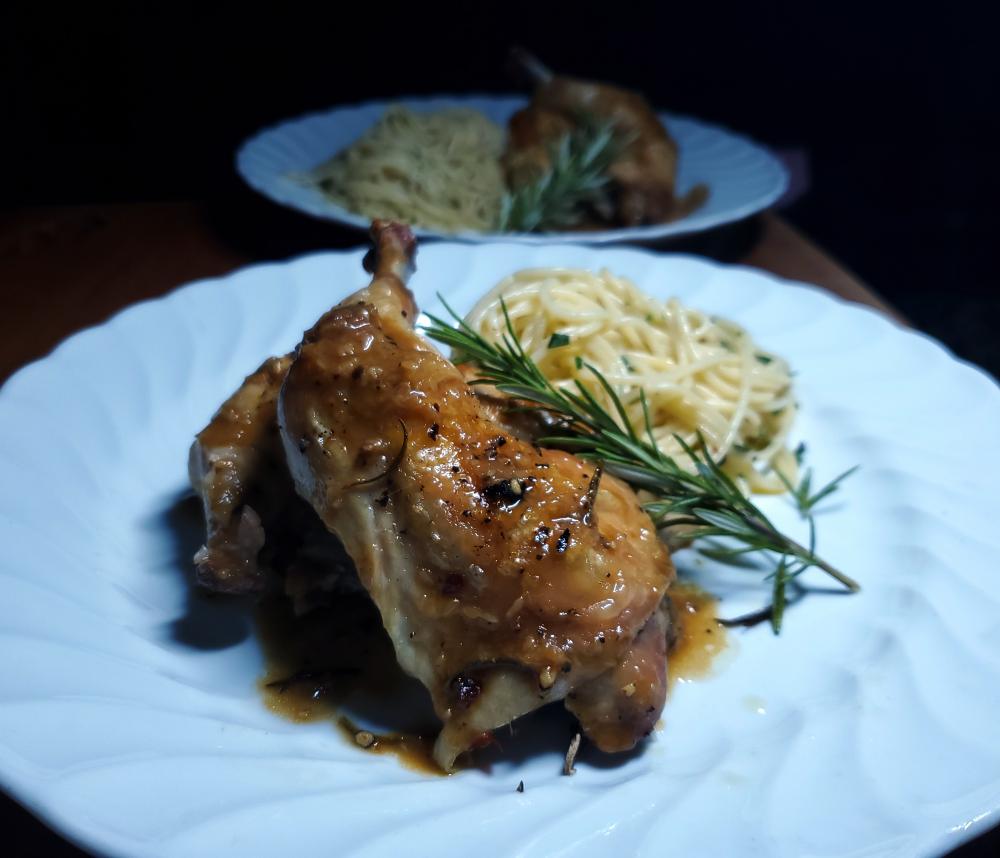 I mashed the roasted garlic into the drippings and made a sauce with a little chicken broth and juice of half a lemon.