7 hours ago, robirdstx said:


@blue_dolphin Ingredients and method for the quesadilla filling please. I think I have everything on hand and would like to make these for our breakfast tomorrow.

 
I would say make your chorizo & eggs the way you like,  heat a large flour tortilla in a skillet, sprinkle with grated cheddar,  cover half with the eggs, fold it in half and give it a minute to get all stuck together. 
I made the recipe for Grandma Alice's Chipotle Chorizo in Josef Centeno's Amá (recipe available online at this link) using a nice piece of pork belly and let that sit in the fridge for a day before cooking. It's quite tasty and I do recommend the recipe if you want to make your own.  I intended to use some in breakfast tacos from the book but I was missing an ingredient to make the fresh tortillas.  I had some in the freezer but they were too big for tacos so I switched to quesadillas.  I like crispy so I wasn't disappointed.  
For one 9.5 inch tortilla, I scrambled 2 eggs, 1 large green onion, thinly sliced and ~ 1/3 cup of chorizo and used a little less than an ounce of grated cheddar.  As you can see in the photo, the amount of filling is generous so you could certainly cut that down if you wanted. 
Pork belly, pre-grind: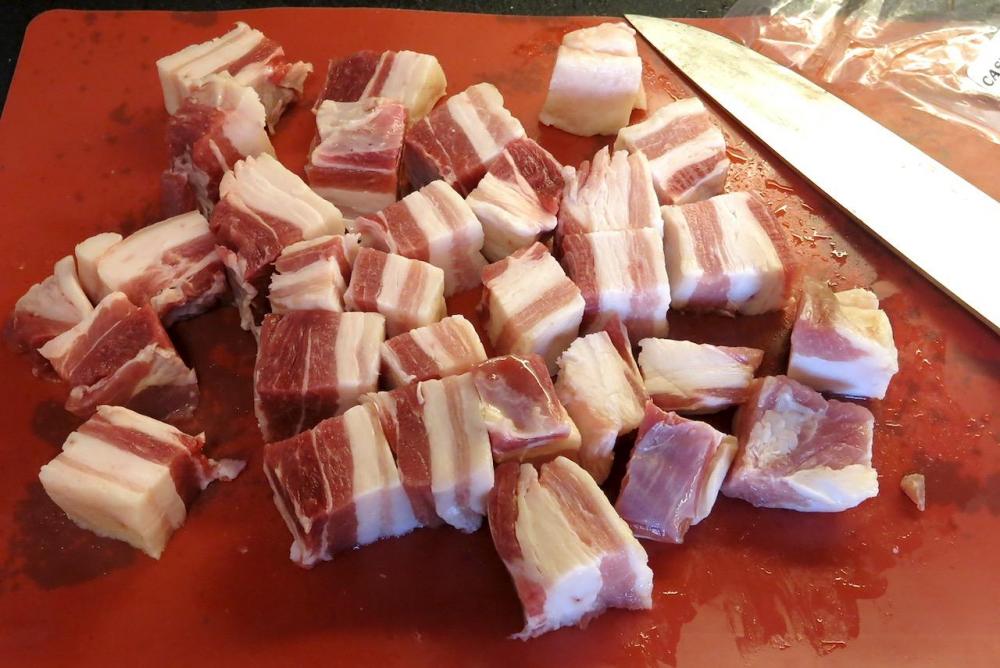 Spices: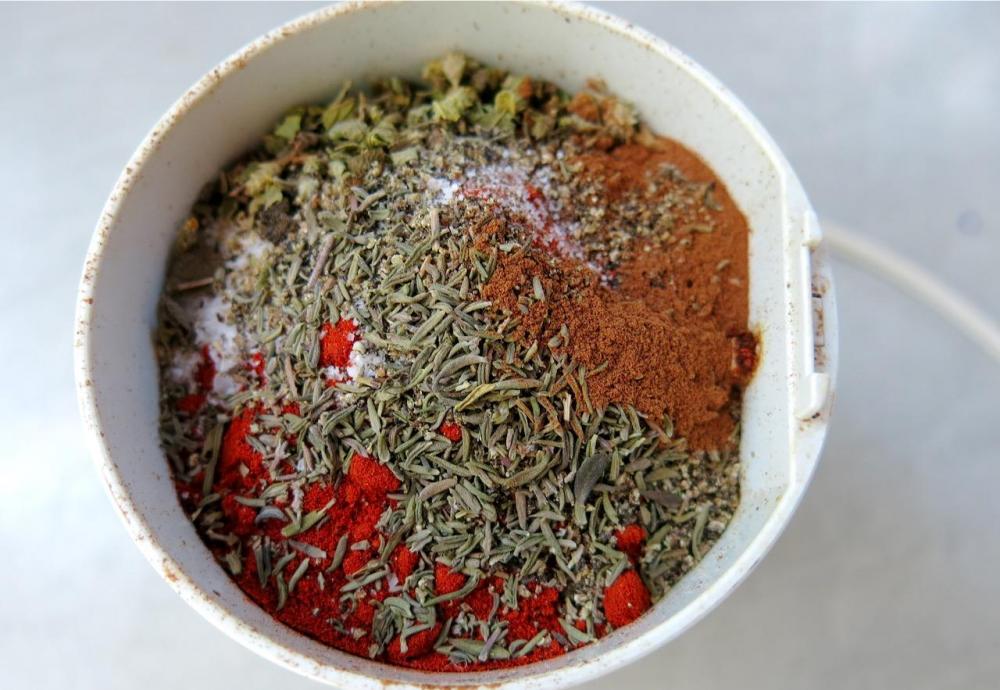 Chorizo - possibly a lifetime supply!