Potato & Egg Breakfast Taco with Mexican Salmorejo, Tomatillo Salsa and Borracho Beans, all from Josef Centeno's book, Amá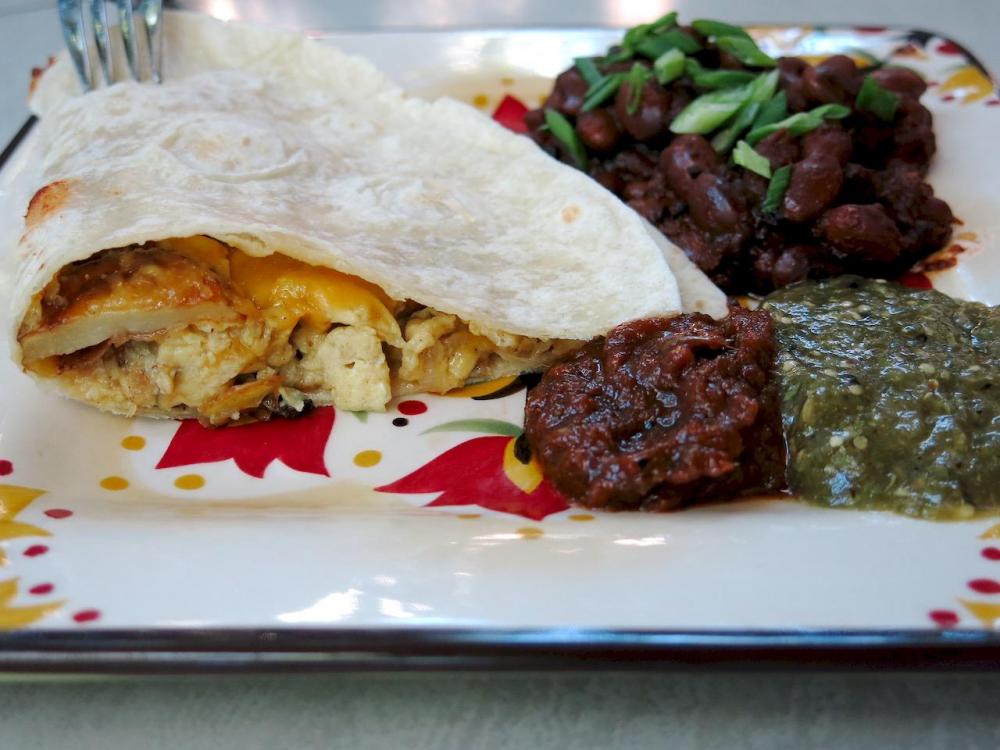 Edited to add that the taco filling is sliced potato, sautéed with a bit of chopped bacon, shallot, serrano chile. Eggs get scrambled into the mix at the end with a sprinkle of cheddar  when it goes into the tortillas.  There's a recipe for homemade tortillas in the book but I was lazy and used store-bought. 
@shain, your beans on toast were on my mind all day yesterday so after I cooked these borracho beans last night, I made myself beans on toast for dinner with pickled onions and a bit of cheddar.  It just hit the spot!