400g wide pasta/noodles, best to use one made with eggs
4 baking apples (600g-700g) (I use Gala, as I find Granny Smith to be a bit too tart here). Peeled and cut into strips
80g-100g raisins, or chopped dried apricots
70g (1/3 cup) sweet wine (or whatever not-tart wine you have on hand)
1-2 tablespoons butter
70g-80g toasted walnuts, roughly chopped
90g dark brown sugar
1.5 tablespoons cinnamon
2/3 teaspoon salt
5 eggs
In a large bowl, soak raisins in wine.
Add butter (unmelted), walnuts, sugar, cinnamon and salt.
Cook the noodles until al-dente.
Drain well and mix the hot noodles in the bowl until coated with the butter and sugar.
Let chill a little (so that the eggs won't cook), then add the eggs and apples. Mix well.
Pour into a spring-form pan, or a casserole pan.
Gently flatten making sure to push down any nuts you see, to prevent them from charring.
Bake in a 190C hot oven, for 30 minutes or so.
Remove from the oven, brush the top with butter (1-2 teaspoons). Optionally sprinkle some sugar on top for added crunch.
Bake for 25-30 additional minutes, until the top is well browned and crisp.
Serve immediately, or bake to re-crisp just before serving.
Reheats well in an oven (or in a MW, but you'll lose the crispness).
I make it every year for nearly 10 years.
2021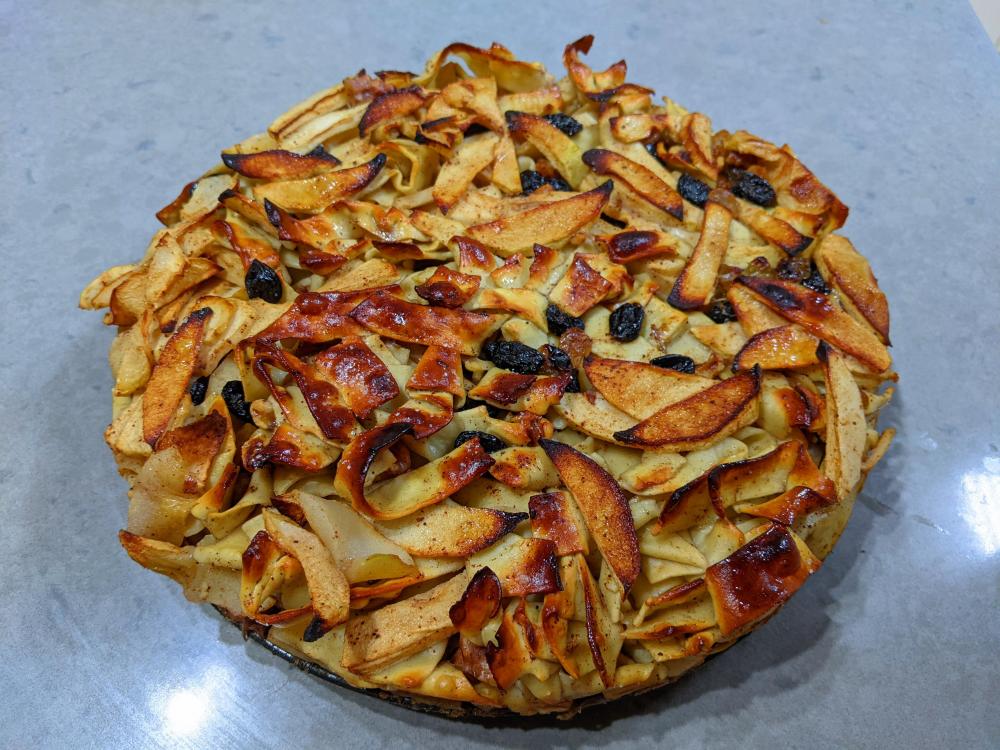 2020: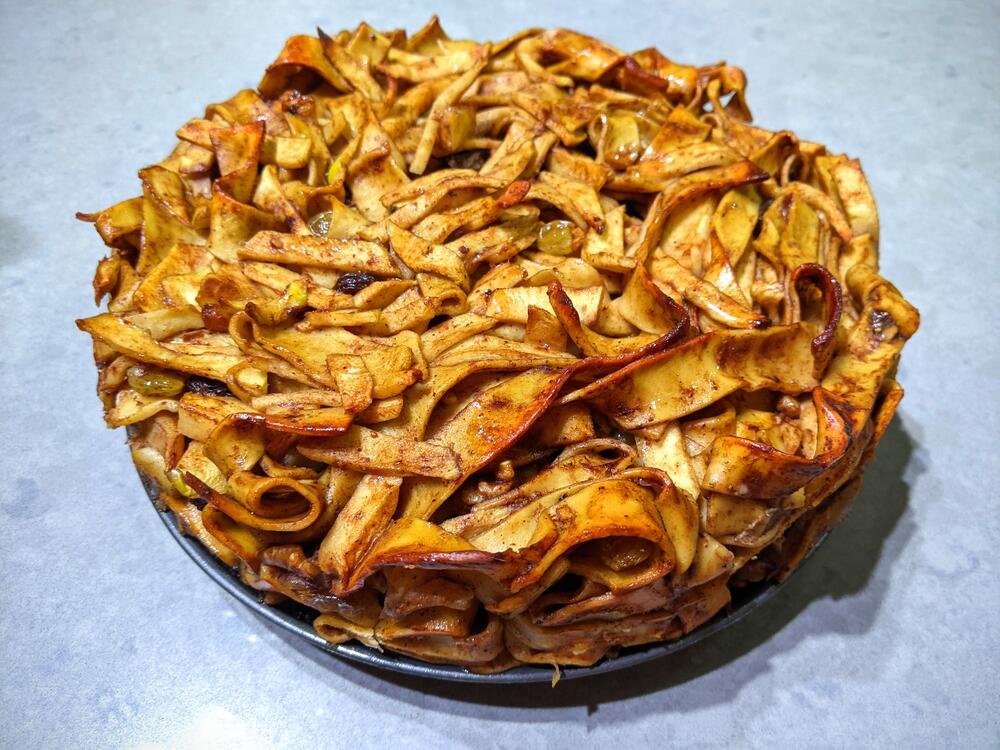 2019:
2018: