Some of breakfast the next day....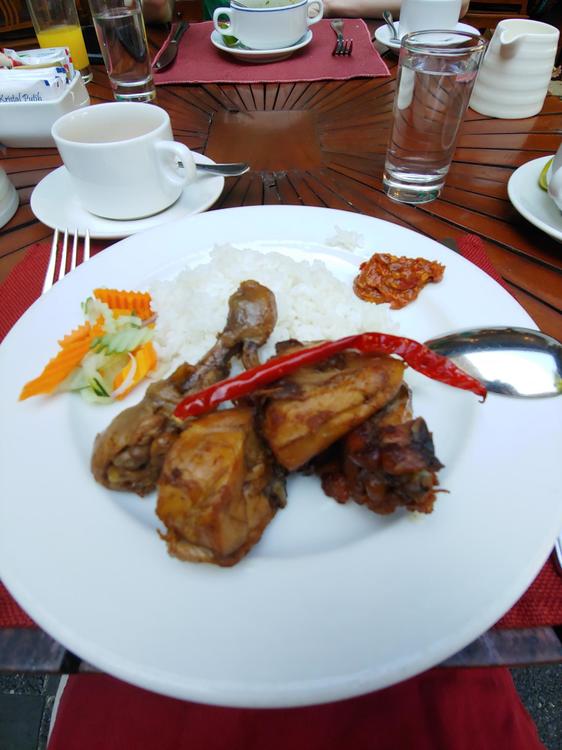 A different kind of chicken stew...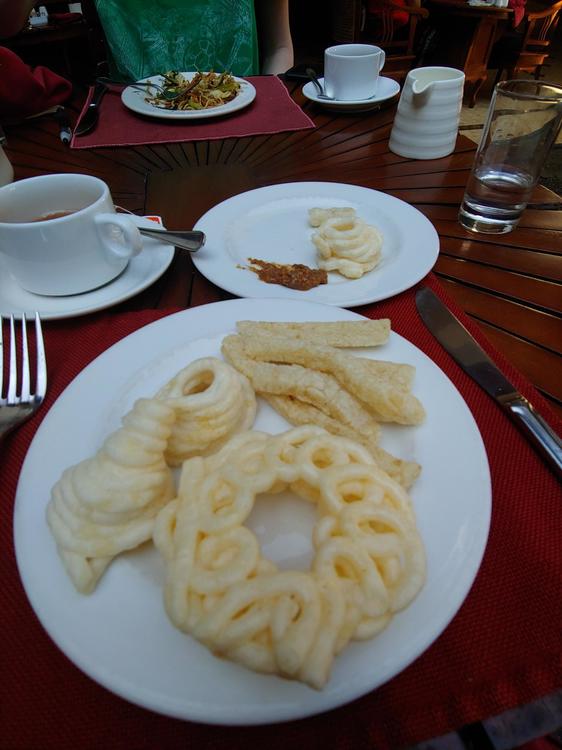 Various krupuk - the squiggly guys were either shrimp of fish based, and the long ones at the top were beef skin cracklins...  dangerously good!!!!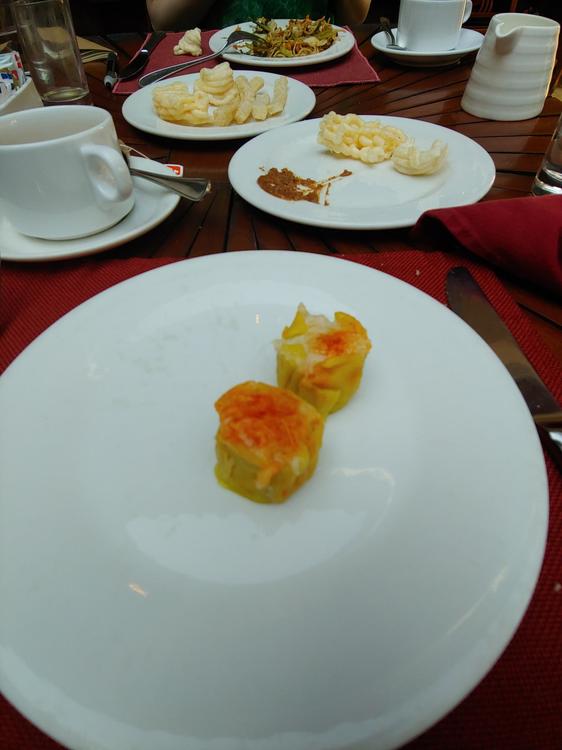 Indonesian siu mai... I think they call it Sao May... but not make with pork - I think it was chicken...
After breakfast, we packed and transferred to a hotel about an hour away, which was right near Borobudur.....
Welcome drink at the hotel during check in...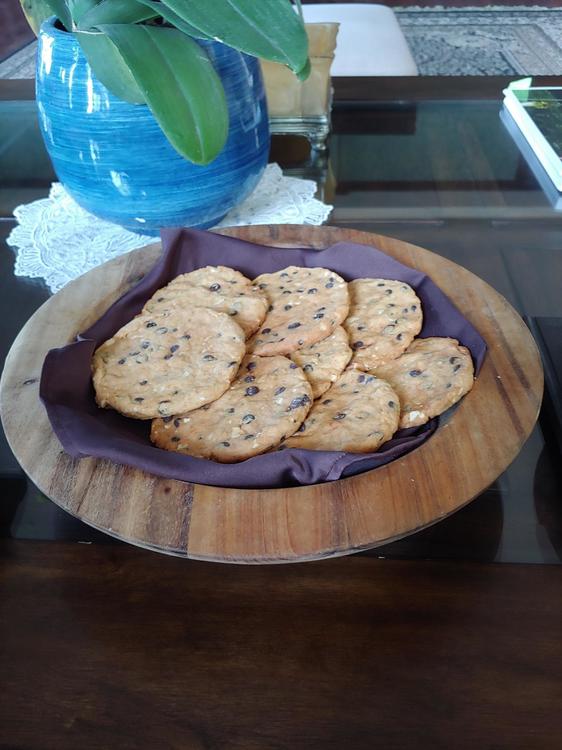 Some snacks...  and a complimentary short neck and shoulder massage!
Then it was time for lunch: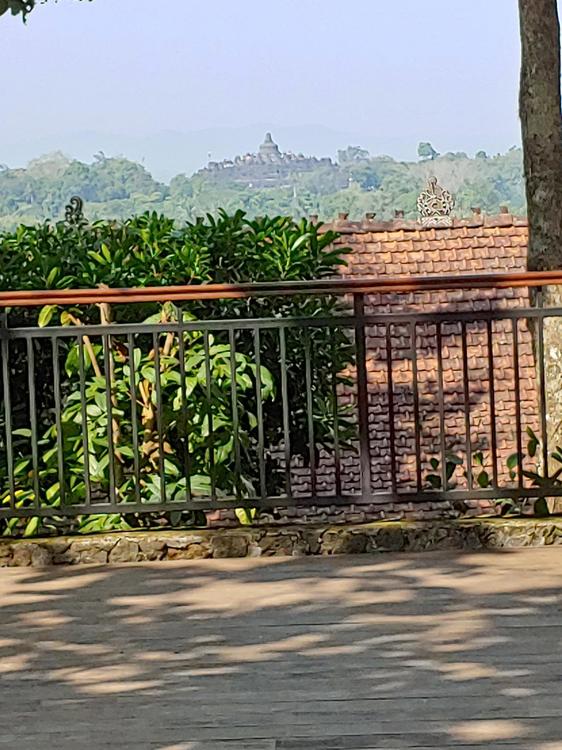 View of Borobudur from our table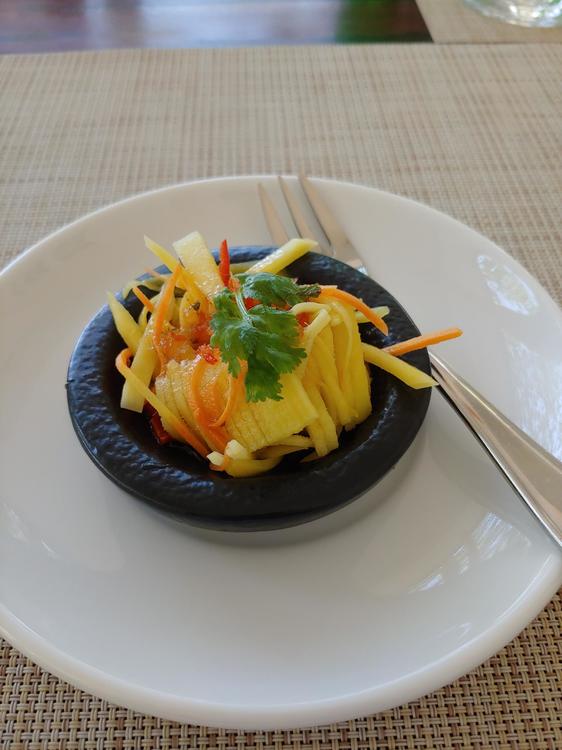 Green mango salad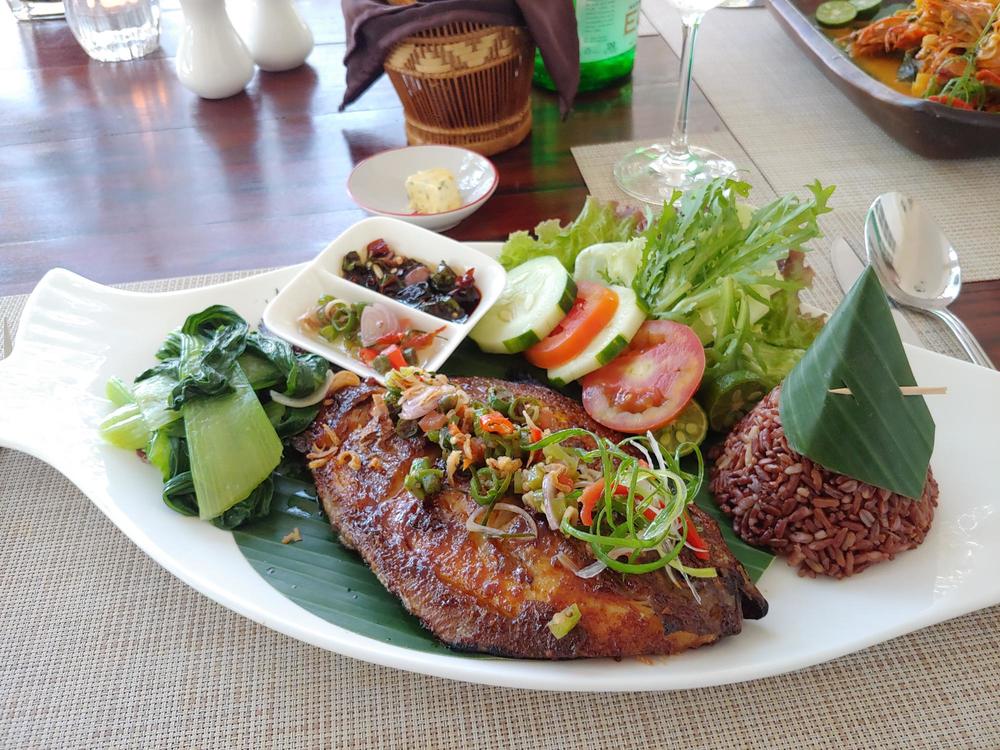 whole fish with sambal and red rice
Some type of shrimp curry - lots of lemongrass and coconut... my wife had this for lunch and dinner practically the whole time... she couldn't get enough of it.
Dinner that night was more shrimp curry and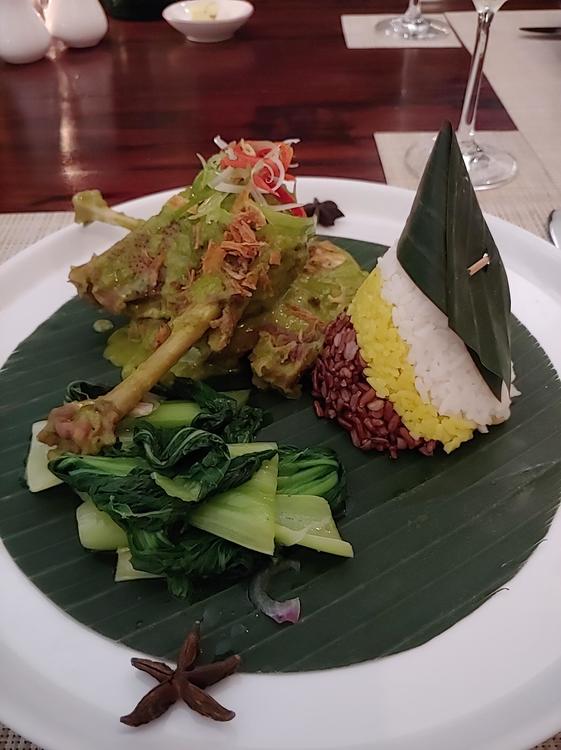 Kampung chicken
Edit: whoops - this wasn't chicken, it was green curry duck... I think the duck was also free range, as it was really stringy and chewy - but had great flavor