The good news is, we had sushi for lunch today from our local place. Not as good as in Japan, but we're not totally ruined.
One of the two pizzas we had in our two weeks. Pizza is big in Japan. This one with corn, chilli, cheese and chilli sauce.
More teppanyaki, rolled chicken with leek, shiitake mushrooms, quail eggs and peppers. The pickles are like a cover charge, you sit down and they come automatically. There is a small cost. An elderly couple next to us keep they're own big bottle of sake at the restaurant, it's cheaper that way he explained with a wink.
Another meal at a trendy warehouse styled joint - soba noodles with five vegetables. Served with a bowl of sesame dipping sauce and a beer, plus a pleasant Pinot Gris.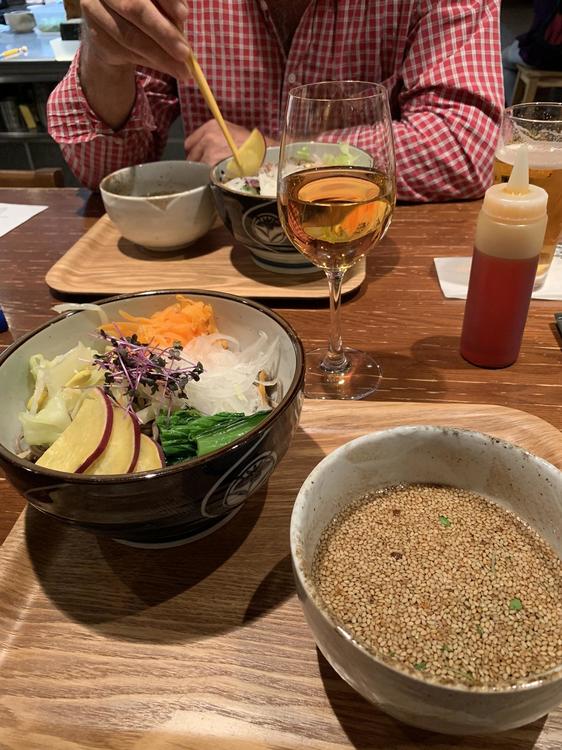 Another isakaya meal near to Korean town in Ginza. Braised eggplant, obligatory pickles, stir fried mushrooms, omelette and chicken Yakitori. Every meal comes with a damp towel.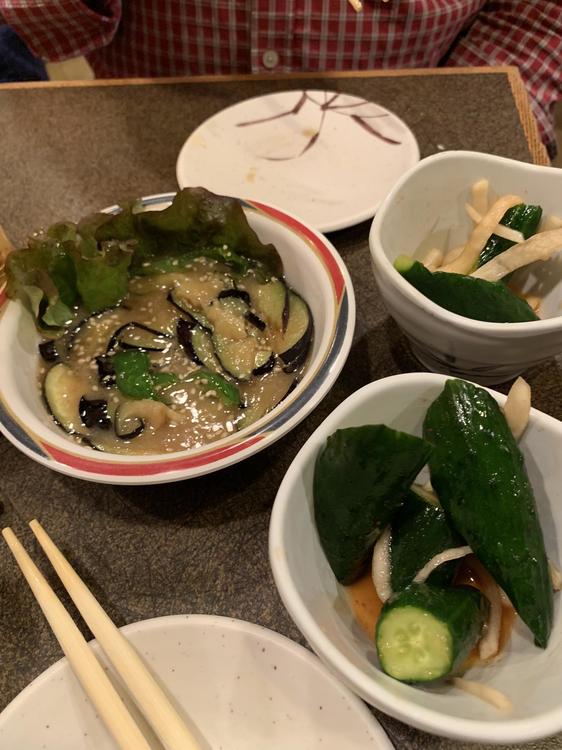 You can see how close we are to the neighbouring table. Sometimes that is quite fun.