Picked this up this morning, not because I wanted it, just to add to my collection of silliness.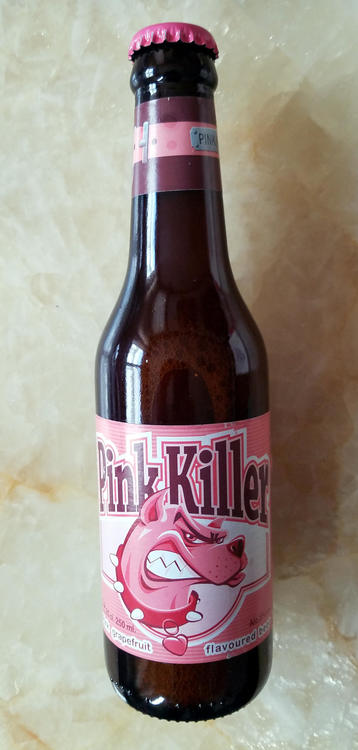 Quote

Pink Killer is a white Belgian beer flavoured with fruit, produced by the Silly brewery in the Wallonie region.

 

This is White Beer made from barley malt and wheat, Hallertau hops, orange zest, coriander and grapefruit juice. This last ingredient gives the beer its inimitable pink grapefruit colour.
Love the brewery's honesty in their choice of name.
My only question is "Why? I mean "Why?'" (to be uttered in a tone of despair).
It tastes like some one had a glass of grapefruit juice with breakfast and then forgot to wash the glass before pouring a beer hours later.