So I received one of the Blanc Creatives carbon steel pans as a birthday gift a couple of months ago.  The pan is supposed to be "pre-seasoned" with coconut oil, with the encouragement that you use more oil than usual for the first few uses.  This is not difficult for me, as I am a high-grease-type cook, eat bacon several days a week, etc.  
But something very strange is happening when I fry eggs.  The pan side of the eggs turns gray and sometimes black.  It looks like a stain, not like some chips of the seasoning that can be flaked off.  You can't remove the gray-black stuff from the eggs.  And just to state the obvious -- nothing from the eggs or butter is burned (although the eggs are pretty hard-fried, I  feed someone who likes their eggs fried to an advanced death).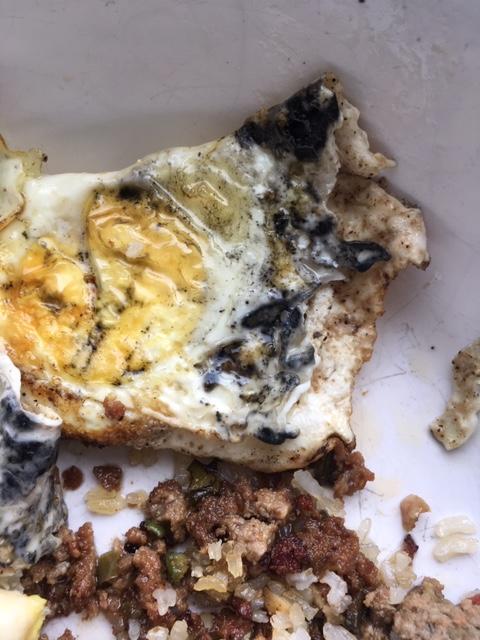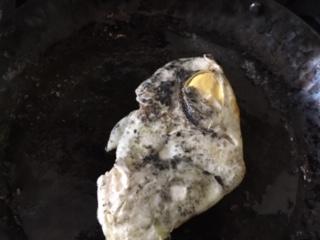 The bottom two pictures are actually in the pan, where I'd flipped them.  
Have any of you ever seen this?  What the heck is it???
The folks at blanc creatives have told me to keep doing the salt-oil slurry, but it's not working. 
It's a beautiful pan, but I can't serve people food that looks like this, even if the gray-whatever is edible.  And my cast-iron pans, none of which came into my life pre-seasoned, didn't act like this.  And neither did my Matfer pan, which I admittedly don't use too often because it's just too small.