the Pepperoni posts have been killing me.
As there is no decent Pizza near me :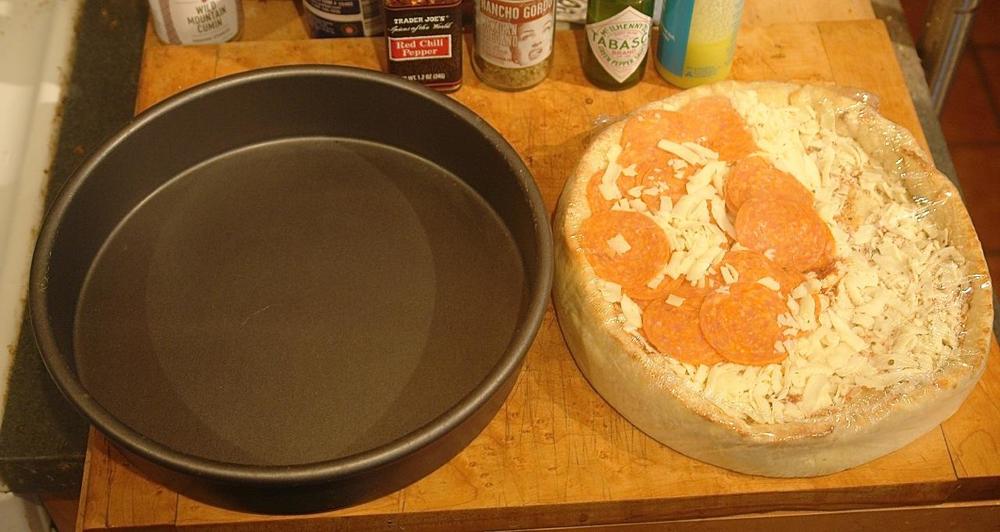 out of the box.  I use a Chicago Metallic  ( naturally ! ) deep dish Pan for the cooking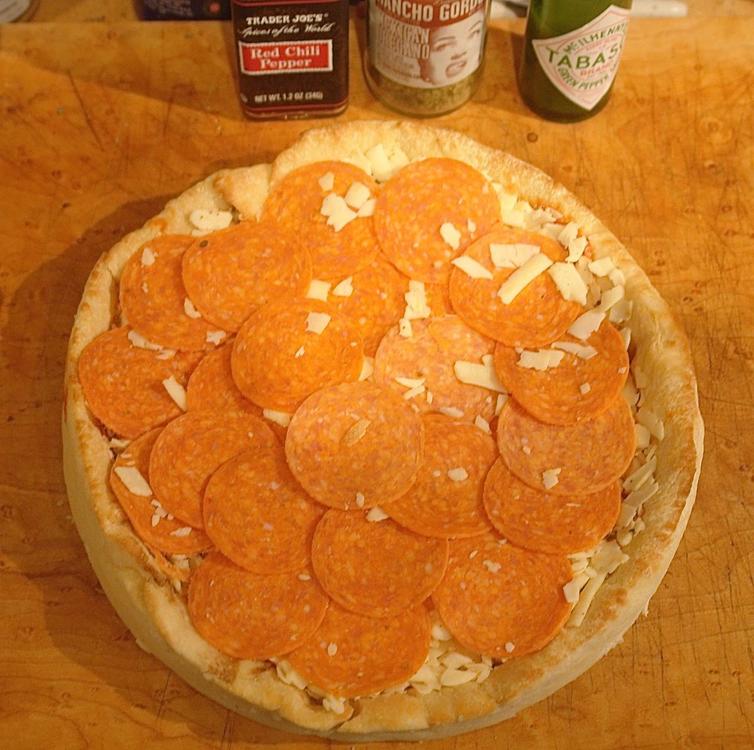 proper redistribution , above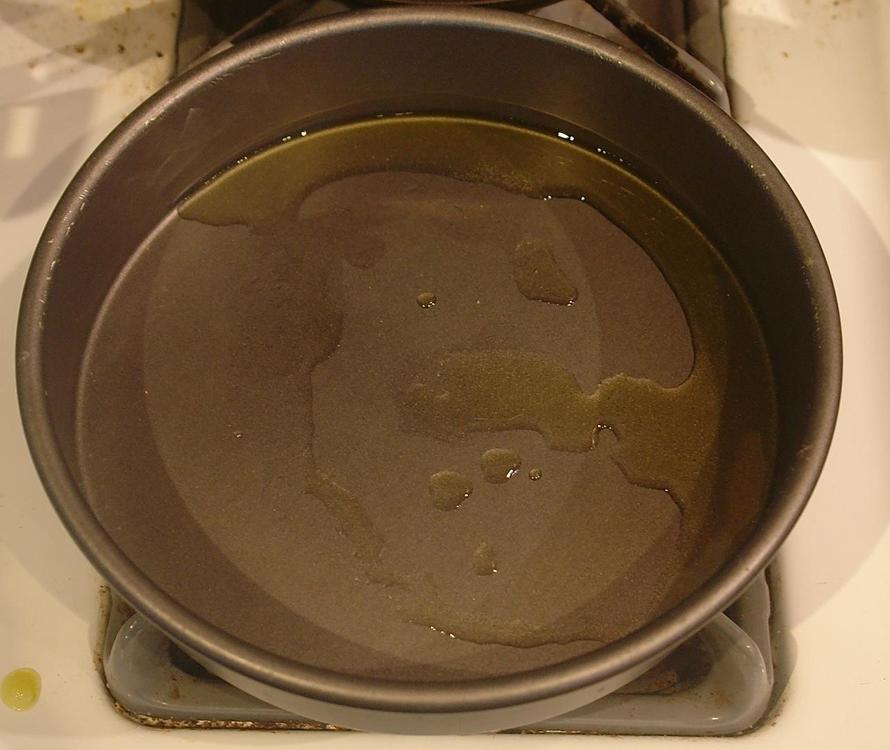 pan heated w shimmering EEEVOO , Kalamata , Tj's.  From the refrigerator , in the little plastic squeeze container you see pic 1 and 2  on the R
not oxidized.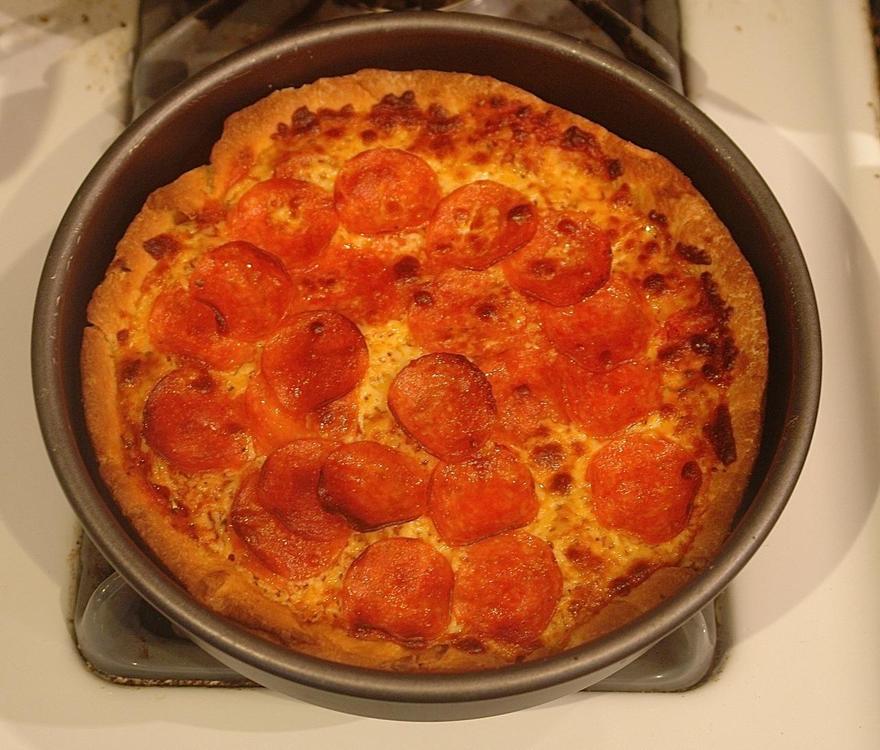 CSO'd  until just right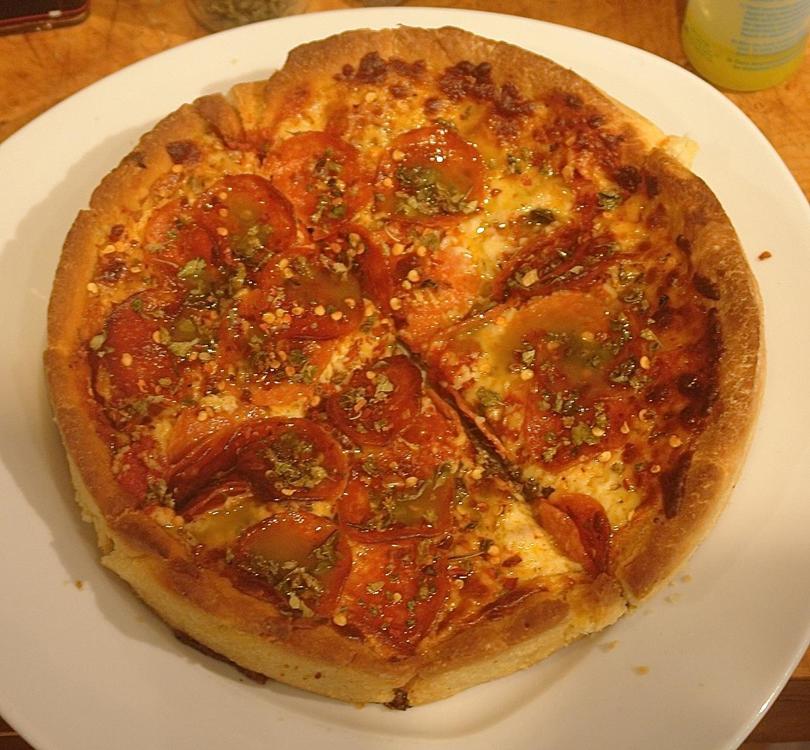 Quartered w add-ons :  green  tabasco , red pepper flakes , Oregano ,  Kalamata EVOO
and a few Hoponius Unions  Ice Ice cold.
nice !