My, that's some uninformative sponsored content. It's supposed to be Sharma's "take" but it's written by someone else, and there are no photographs, only illustrations. Boo! (That's not a Boo at you, Anna... just a Boo at ChefSteps and the value they got for their marketing dollar.)
Anyway, here's what you get if you follow the ChefSteps protocol for the dark meat, chill it down, and then retherm on a 225F smoker.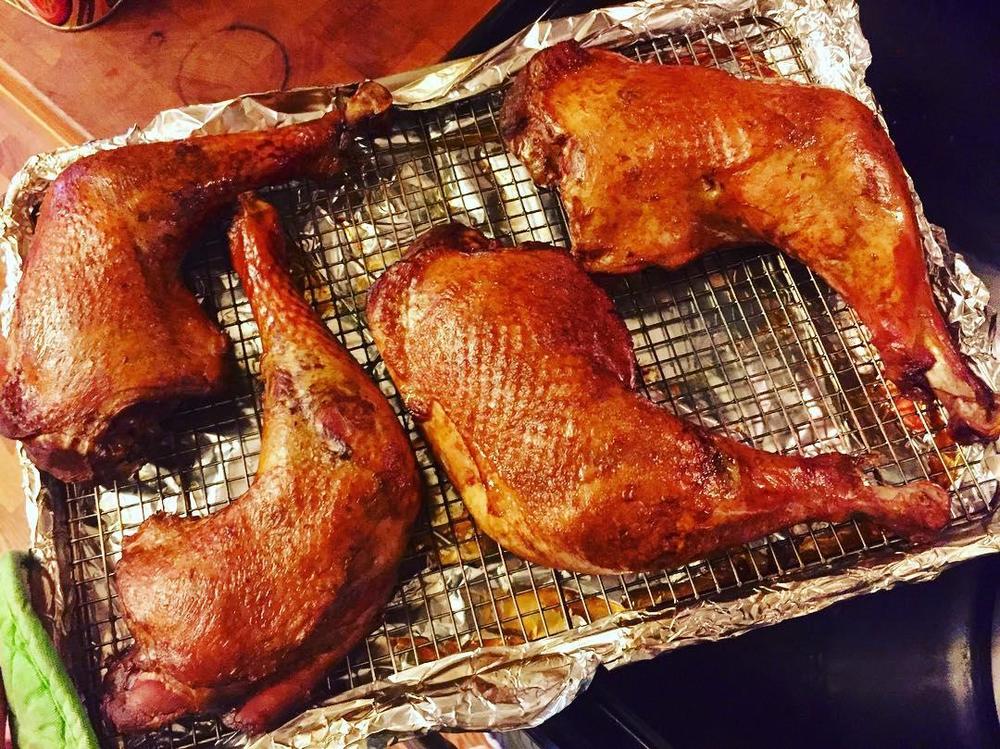 And this is what it looks like after you remove the skin (cracklins!) and shred the meat. It is extremely close in appearance to good pulled pork barbecue;
It is delicious. You can just cram it directly in your pie-hole, but it also works as an excellent starting point for more composed dishes. Here are a couple such dishes from Thanksgivings past. Up first is a Thanksgiving taco. Sweet potato hash underneath, with shallots pickled in cranberry jus, a cranberry BBQ sauce, smoked dark meat, and turkey skin cracklins for some crunch. My radish slicing skills have much improved since then. I served them with tempura green beans and some deep fried parsnip chips. It was maybe my favorite Thanksgiving plate ever. Traditional ingredients but unconventional preparations.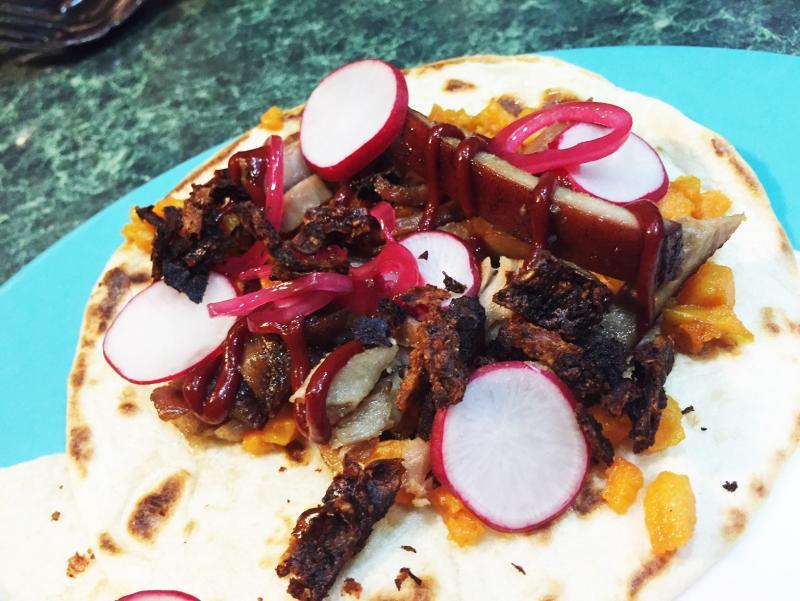 Last year I made potato gnocci with the shredded dark meat, poplar mushrooms, and a turkey demiglace. It's a riff on mashed potatoes and gravy. The salad was made of shaved brussels sprouts, granny smith apple, watermelon radish, and pomegranate with an apple cider honey-mustard vinaigrette.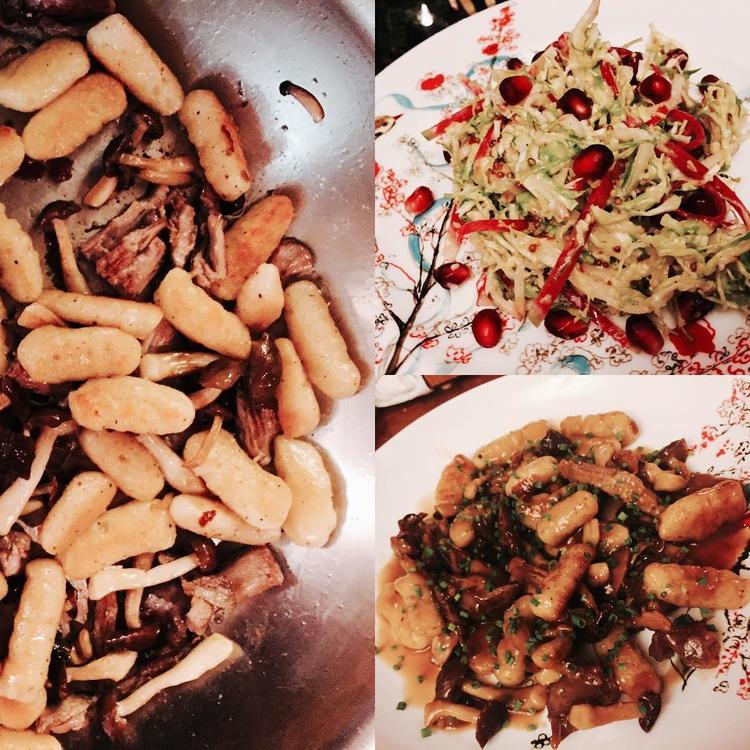 You can also throw it on a sandwich and eat it like BBQ. Or just pile it on your plate and eat it straight up alongside your favorite sides.
I should try to remember to take some pics of my white meat this year...