Now it gets confusing.
Brassica rapa subsp. chinensis
Known in China as either 上海白菜 (Mandarin: shàng hǎi bái cài; Cantonese: soeng6 hoi2  baak6 coi3)  or 上海青 (Mandarin: shàng hǎi qīng; Cantonese: soeng6 hoi2 ceng1; literally Shanghai greens), this is known in English as Shanghai Bok Choy.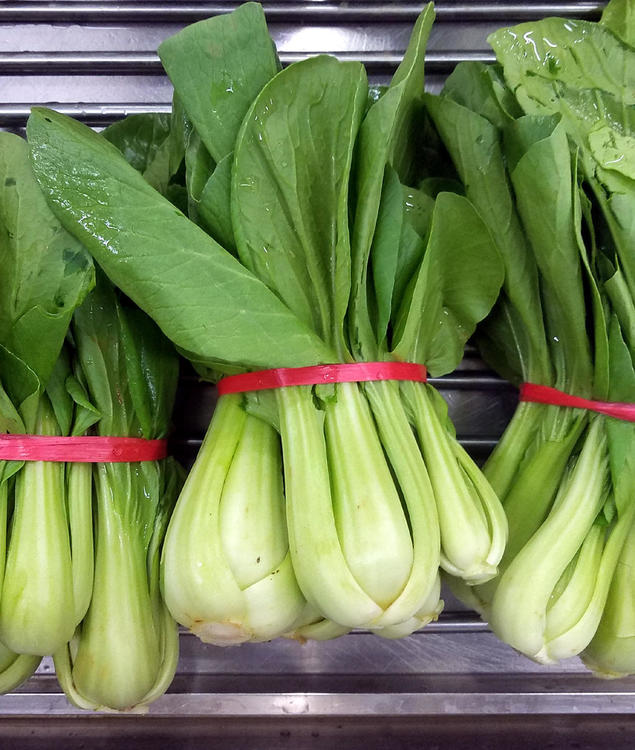 This is often mislabelled as baby bok choy (including on Wikipedia). Baby bok choy is something else.
Wiki also claims nonsensically that

 
Quote

In China, the majority of Chinese speak Mandarin (about 955 million people), and for them, the term used most commonly is 青菜 qīng cài (literally "blue-green vegetable").
This is not true. 青菜 qīng cài just means "greens" and in restaurants you are normally asked which 青菜 qīng cài  you would like. It includes literally dozens of different vegetables and they will recite what is available.
coming next: the real baby bok choy.