20 minutes ago, ojisan said:

Wokshop's website uses the same description for both the round and flat bottom versions - there is a separate page to order the flat bottom version. The link I gave goes to the page that clearly says "round bottom".

There is also a separate "commercial" page for 18" and larger size versions of the same wok.
Following your link takes me to this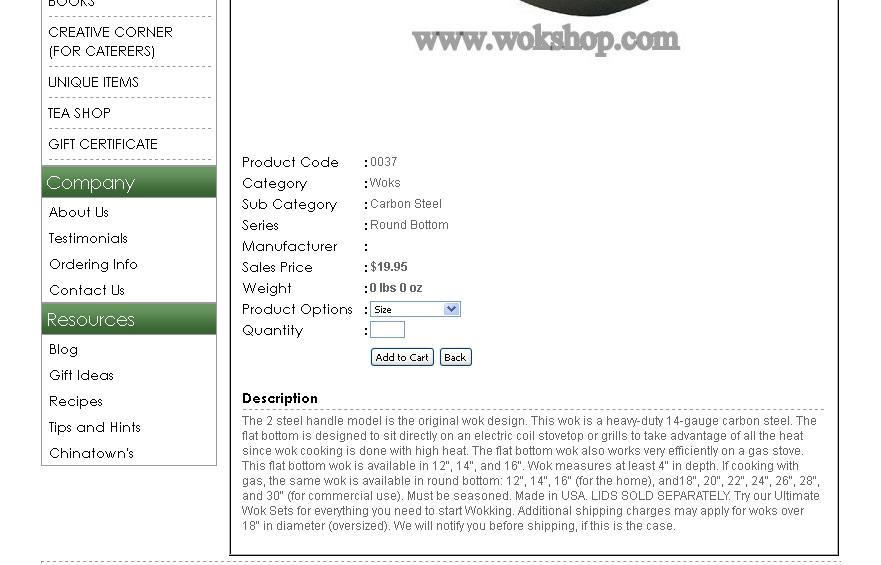 The description clearly says

 
Quote

This wok is a heavy-duty 14-gauge carbon steel. The flat bottom is designed to sit directly on an electric coil stovetop or grills to take advantage of all the heat since wok cooking is done with high heat.
Glad see that it weighs nothing, though.